Who Plays Lorraine Maxwell On Law & Order: SVU?
The rule is simple — if "Law & Order: Special Victims Unit" fans see Lorraine Maxwell show up for any given episode, then they know that the matter at hand is extra-serious. The trial division chief, who also happens to be the boss of ADA Carisi (Peter Scanavino), has been sporadically appearing throughout the series since Season 23. In that time, viewers have come to recognize her as a capable force who's just as devoted to carrying out justice as any of the other fan-favorite "Law & Order: SVU" characters.
While Maxwell has emerged as a recognizable presence for regular viewers of "Law & Order: SVU" in recent seasons, some fans may not know who's actually responsible for bringing the character to life. As it happens, watchers of the show may be surprised to learn that Maxwell's actor has a decades-long history of appearing in some very notable productions across film, TV, and even Broadway.
Betty Buckley has an abundance of roles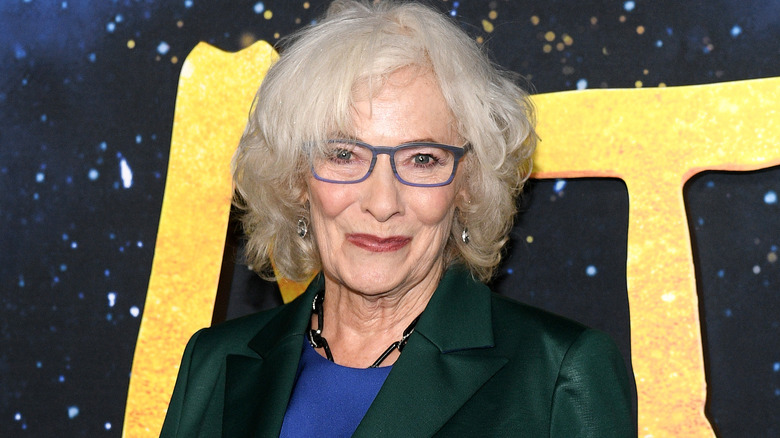 Dia Dipasupil/Getty Images
Having jumped into the film and TV space in the mid-1970s, Betty Buckley has accrued a respectable number of credits in all manner of popular properties. Notably, her first film role was in the 1976 horror classic "Carrie," in which she portrayed the well-meaning schoolteacher Miss Collins. Buckley followed the movie up with a starring role on the sitcom "Eight is Enough" as Abby. Subsequent years would see the actor amassing even more television gigs, and she has gone on to appear in both recurring and guest star roles for modern productions like "Preacher," "Supergirl," and "Chicago Med." 2016 even saw the star appear as part of the cast for M. Night Shyamalan's mind-bending flick "Split."
Outside of film and TV, Buckley has enjoyed an even lengthier career on the stage. Having made her Broadway debut via the musical "1776," the performer has gone on to star in notable productions like "Cats," "Carrie: The Musical," and "Hello, Dolly!" In fact, her role in "Cats" led to her being nominated for and winning a Tony Award in 1983.
With that impressive acting background in mind, an important recurring role for Buckley on "Law & Order: SVU" seems par for the course. However, she's not just a member of the cast for the series — she's a major fan. "Long may SVU have the success that SVU has had for 24 years," the actor told Broadway World. "It's my favorite show, and so it's an honor and a joy to be a part of it."