King Of The Hill Voice Actor Kathy Najimy Was Overjoyed With One Peggy Hill Hobby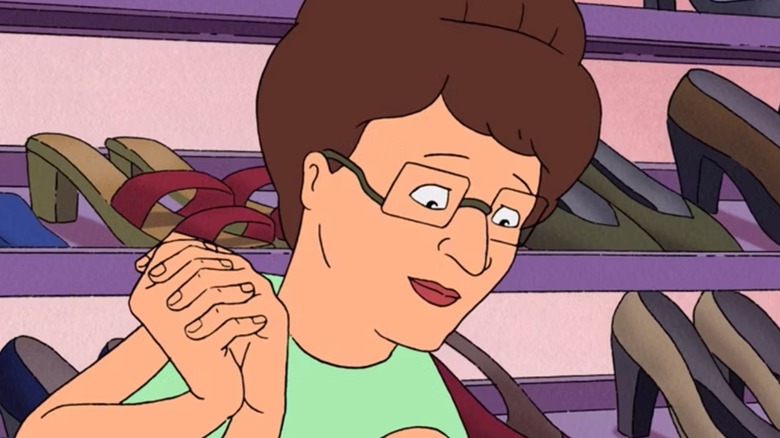 Fox
It's not every day that voice actors share interests or personality traits with their film or television counterparts. However, on the off chance that it does happen, it can be something truly special for those in the recording booth. Just ask Kathy Najimy — the voice actor behind "King of the Hill" icon Peggy Hill — who has a fun connection to her animated alter-ego. It turns out that they're both big fans of the classic word game Boggle, which caught Najimy off-guard when she first learned of this coincidence.
"I think it was the third episode ever, 12 years ago, and I read that Peggy was a Boggle champion, and I almost stepped out of my skin with excitement. I think Boggle is my favorite game," Najimy shared during a 2008 interview with MovieWeb, expressing her confusion over how the showrunners could've known she was such a big Boggle fan. She jokingly added that she's so devoted to the hobby that during the previous summer before this interview took place, she spent more time on the beach playing Boggle than with her own child.
As it turns out, the similarities between Najimy and Peggy don't stop at their mutual adoration for Boggle.
Najimy also feels her and Peggy are close in their life philosophies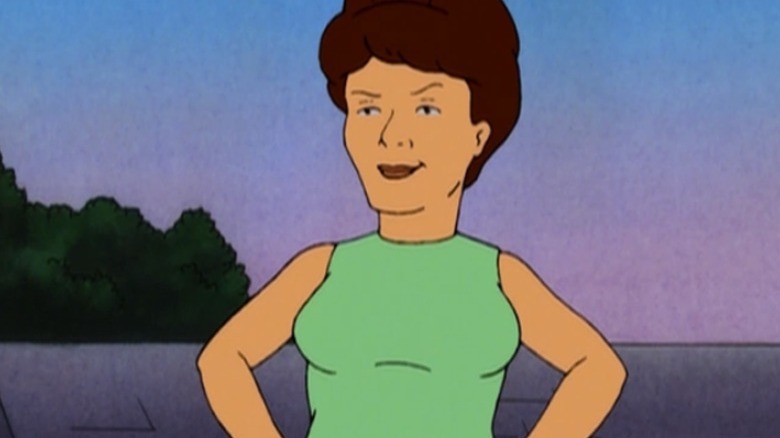 Fox
According to Kathy Najimy, her closeness with Peggy Hill doesn't end when scenes involving Boggle do. Back in 2007, she spoke with PopEntertainment.com and explained that she and Peggy are surprisingly similar when it comes to their life philosophies as well. "Well, the great thing is that Peggy and I are a lot alike in our philosophies. Other than the hunting thing, I'm never having to say lines that I completely disagree with or that are offensive or anything," Najimy said, noting this overlap makes Peggy such an easy character to play.
Of course, she then admitted that the similarities between her and Peggy aren't entirely coincidental. As "King of the Hill" continued on, Najimy developed a strong rapport with the minds behind the program, thus allowing her to take a more active role in Peggy's characterization whether she realized it or not. "We're peers. So, I think, yes, over the years, I have had some influence on how Peggy is going through life," she told the website. All in all, she finds "King of the Hill" to be a lovely slice-of-life series that was a welcomed breath of fresh air at the time it aired.
Should "King of the Hill" return to the airwaves as reports have suggested, one can only hope that Kathy Najimy will return to voice her fictional Boggle buddy, Peggy Hill.