How Long Is Top Gun: Maverick?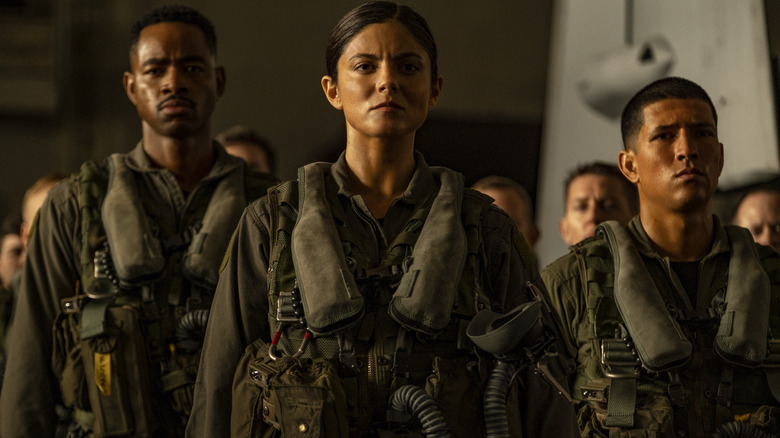 Scott Garfield/Paramount Pictures/Paramount+
Sometimes the best way to spend an afternoon or evening is watching a bombastic movie full of action, heart, and the occasional joke or quip. While many might turn to a superhero film to scratch this particular itch, there is another option that is partly inspired by real-life flying superheroes. "Top Gun: Maverick" is a sequel set decades after the first film, but it still follows Pete Mitchell (Tom Cruise), or as he is better known, Maverick. Unlike the first film, instead of being sent on a dangerous mission, Pete's new orders are to train young Air Force officers to fly an exceptionally dangerous mission at breakneck speeds.
However, some may wonder how long this epic film is, considering the amount of positive chatter that has surrounded the film since its release. Now that it is available to watch at home, "Top Gun: Maverick" has a run time of two hours and eleven minutes. In other words, this movie may run a little longer than some films, but it falls short of a marathon like "Lord of the Rings" or "Avatar." Still, there is a reason that "Top Gun: Maverick" absolutely dominated the theaters and critical response, so if one hasn't seen the movie, it may be a great time to do so if one has two hours and eleven minutes to kill.
Top Gun: Maverick has been one of the most successful movies of all time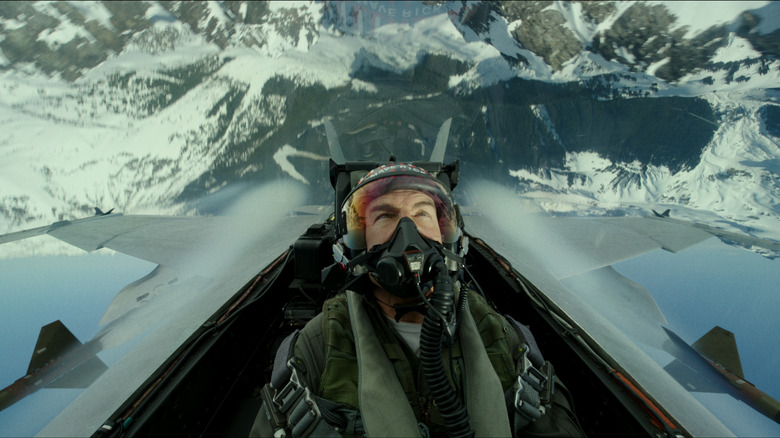 Paramount Pictures
Over on Rotten Tomatoes, "Top Gun: Maverick" has a 96% critic score and a 99% audience score, which certainly means that almost everybody who has watched the film has been impressed — there aren't too many movies out there that have earned such glowing reviews from both audiences and critics alike. Likewise, The Numbers notes that "Top Gun: Maverick" made over $1.4 billion globally, which places it in the top 20 most profitable movies of all time.
Needless to say, the people involved with the creation of "Top Gun: Maverick" are quite proud of the results. Speaking with Cinema Blend, legendary producer Jerry Bruckheimer explained that Tom Cruise always wanted to do a "Top Gun" sequel, but the film needed to capture that same lightning in a bottle. Bruckheimer then explained that he and director Joseph Kosinski flew to Paris to speak with Cruise about what they had come up with for "Top Gun: Maverick."
Bruckheimer continued, "And Tom looked at him and said, 'Look, Joe, if we're gonna make this, we're gonna make it real. I want everybody in those planes, I wanna feel it.' And Joe said, 'That's the only way I want to make it.' And Tom picked up his phone and called the head of the studio at the time and said, 'I want to make another Top Gun.' And of course, they were delighted." To reiterate, if one has somehow managed not to see "Top Gun: Maverick," now is the perfect time to check it out if one has a little over two hours to spend.