Movies That Bombed At The Box Office But Still Got A Sequel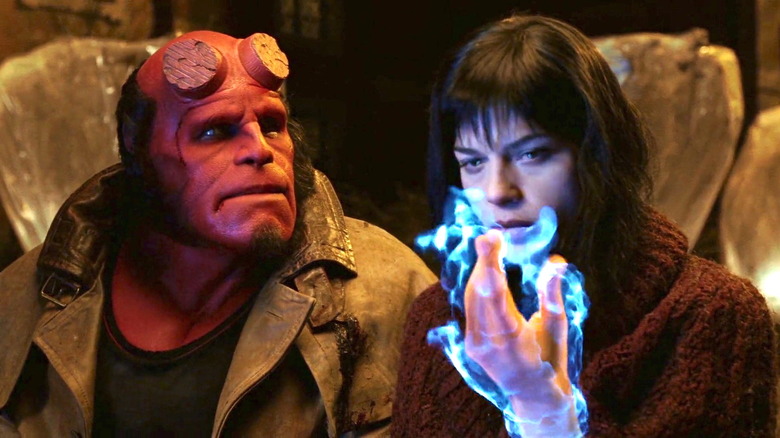 Columbia Pictures
While many moviegoers look to places like Rotten Tomatoes to determine whether a movie is a success or a failure, movie studios are looking at box office returns. So when a movie fails to live up to expectations in theaters, failing to make the big money the bigwigs want, thoughts of a sequel are quickly discarded.
Every now and then, however, a movie comes along that defies conventional wisdom, flopping at the box office, yet receiving a second installment just the same. It might be because they think they can do better a second time by keeping the budget lower to ensure bigger profits, but it could be a case of a film getting a bigger fan following long after it's left the theater. Despite the financial risk involved, though, studios sometimes make strategic bets that a movie's failure was a fluke, and a sequel can still be a hit.
So let's take a look at some of those box office bombs that still got a sequel. Which ones made the right call, and which ones should have been left to languish? Read on to find out.
Robocop 2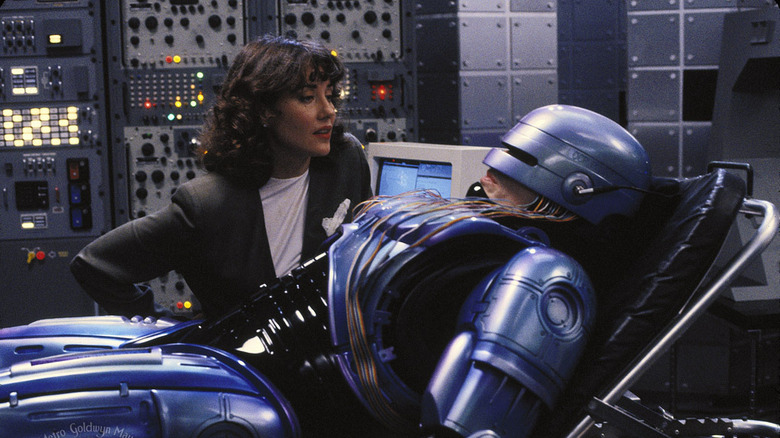 Orion Pictures
In 1987 came the R-rated "RoboCop," a subversive dystopian sci-fi story full of stinging social satire that would become one of the most iconic action movies of the decade. Though it only brought in around $50 million at the box office, it was a big success thanks to its low budget, and a sequel was ordered not long after. "RoboCop 2" landed in 1990, and upped the ante in terms of action. But that also meant a considerably larger budget, and combined with weak results at the ticket counter, the sequel wound up being a big bust.
Lacking the freshness and originality of its predecessor, "RoboCop 2" saw the hero taking on another new villain who is in league with his own creators, mega corporation OCP. Roasted by critics who felt it was simply more of the same, but without any of the cleverness of the previous film, "RoboCop 2" was rejected by fans as well. In the end, the sequel was a major bomb on just about every level, but that didn't stop the studio from trying again.
Just three years later, "RoboCop 3" hit theaters, this time with a PG-13 rating that watered down the violence to become a more conventional action movie. Ultimately fans liked this one even less, and despite attempts to keep the budget reasonable, it too was a major disaster, barely topping $10 million at the box office.
Highlander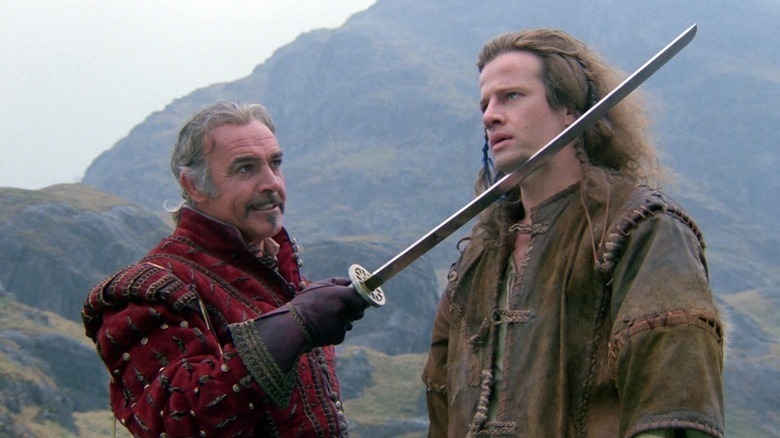 20th Century Studios
Another iconic '80s favorite, "Highlander" mixed sci-fi, fantasy, and crime drama together into a spectacular soup. Released in 1986, it stars Christopher Lambert as Connor MacLeod, an immortal Scottish warrior who has wandered the Earth for centuries. In the present day he faces down an old foe, while in frequent flashbacks we see him as the protege to aging swordsman Juan Sánchez-Villalobos Ramírez, played by Sean Connery. While "Highlander" received strong reviews, it couldn't even make back its modest budget in theaters. 
Once released on home video in the late '80s, however, "Highlander" gained a fervent fan following, and the studio pounced. In 1991 came "Highlander II: The Quickening," a movie with a bigger budget and a bigger cast, adding stars like Virginia Madsen and Michael Ironside, alongside returning cast members Lambert and Connery. This time though, reviews were poor, and the movie struggled even more than the first, barely earning half its budget this time. 
Lack of box office results wouldn't stop the immortal "Highlander," of course, who somehow kept returning from failure after failure. 1994 saw "Highlander III: The Sorcerer," and two more theatrical follow-ups by 2007. In between was a highly-successful TV adaptation that ran for six seasons and got its own short-lived live-action spin-off, as well as a pair of animated efforts.
The Rocky Horror Picture Show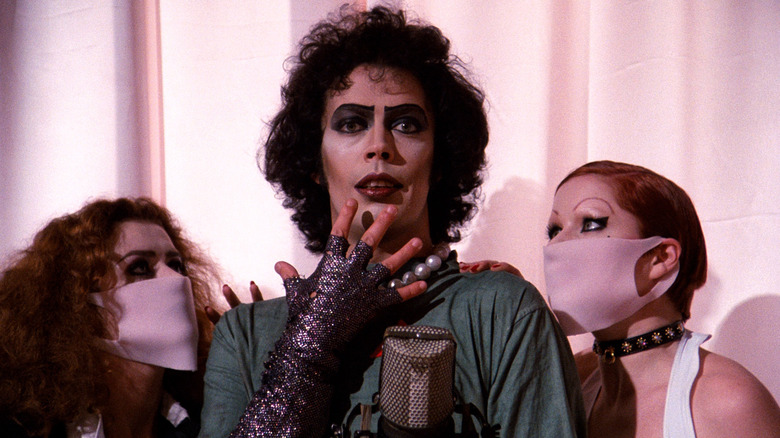 20th Century Studios
A bizarre gothic musical comedy, "The Rocky Horror Picture Show" is a story — on screen and off — unlike any other. Based on a stage musical, it tells the story of a genderbending alien scientist on a quest to create the perfect human specimen, when an ordinary young couple, Brad and Janet, stumble upon his work. Released in 1975, the film was met with scathing reviews and was such a flop that it was even pulled from some theaters. 
But not long after, late night screenings across the country began to attract enormous followings, and before long, the film gained a new reputation as a riotous crowd pleaser. Soon, the studio saw the money rolling in, and were suddenly receptive when its creator, Richard O'Brien, wanted to pen a new story. The result was "Shock Treatment," a 1981 film that sees suburban newlyweds Brad and Janet return to their hometown of Denton to find that a media conglomerate has set up an enormous city-sized TV studio. Along with the rest of their community, Brad and Janet live their entire lives on television for all of the world to see, in a strikingly odd prediction of reality television. 
Though much lesser known than the classic original, it carried on the legacy of "The Rocky Horror Picture Show." Today, late-night showings of "Rocky Horror" continue at various venues around the world, proving that not all flops are flops forever. 
Wet Hot American Summer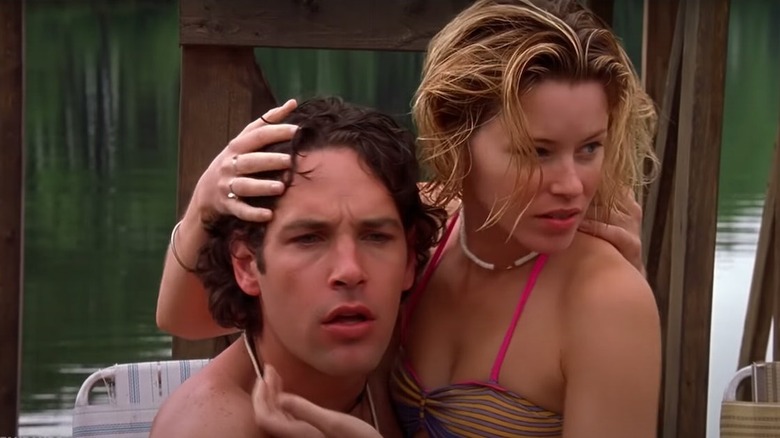 USA Films
A spoof of teen sex comedies, "Wet Hot American Summer" was written by David Wain and Michael Showalter, and featured early career performances from Bradley Cooper, Amy Poehler, and Elizabeth Banks. Set during the final day at the fictional Camp Firewood, the kids are all getting ready to say goodbye to their new friends while the older counselors are looking to hook up before it's too late.
Made for less than $2 million,  it was somehow still a bomb, earning less than $300,000 when released in the summer of 2001. Reviews were unkind to say the least, with the Dallas Morning News calling it a "laughless bomb" and the San Francisco Chronicle labeling it "out of control and desperate to please." Yet, like so many others, "Wet Hot American Summer" went on to become a cult classic whose following grew after a home video release gave it a chance to find its audience.
Though it took a while, a sequel finally materialized in 2015 with the Netflix streaming miniseries, "Wet Hot American Summer: First Day of Camp," which took the goofiness to a whole other level. And while it didn't earn any theatrical ticket sales, it must have been a hit because it got another follow-up, "Wet Hot American Summer: 10 Years Later."
G.I. Joe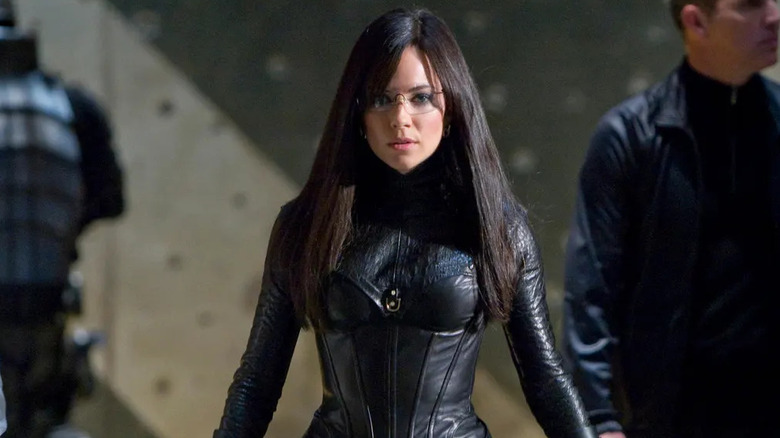 Paramount Pictures
Looking for another franchise after Michael Bay's "Transformers" hit it big in 2007, Paramount dug into the toy box and pulled out "G.I. Joe: the Rise of Cobra" two years later. Surely, if a movie about talking alien cars could become a massive blockbuster, a movie about a fighting force of action heroes — and a cast led by Channing Tatum, Joseph Gordon-Levitt, and Sienna Miller — could do the same. The problem is that they went a little too big, with a mammoth $175 million budget, and while that definitely helped the movie look great on the big screen, it made it doubly hard to be a hit.
By the end of the film's run, "The Rise of Cobra" still hadn't doubled its budget, which is the typical barometer for a movie to be considered successful. But while it wasn't the massive franchise starter the studio probably was hoping for, they weren't ready to throw in the towel. After all, raking in $300 million dollars isn't exactly nothing, so maybe if they tried again — upped the appeal and kept the budget trim — they could do better. 
Thus, "G.I. Joe: Retaliation" assaulted audiences in 2013, adding Dwayne "The Rock" Johnson and Bruce Willis to its cast in an attempt to put more butts in seats. All told, it managed to do a little better, bringing in a bit more money on a lower budget.
Godzilla: King of the Monsters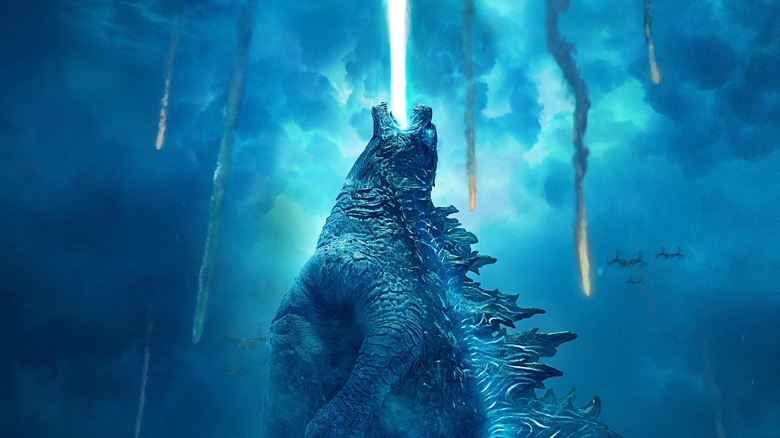 Warner Bros.
An American remake of "Godzilla" in 1998 flopped so hard that it killed its chances at sequels and nobody tried again stateside for almost 20 years. Then in 2014, Gareth Edwards' "Godzilla" took the box office by storm, and served as the first step in a massive cinematic universe, with iconic monsters like Mothra, Rodan, and even King Kong planned to eventually cross over. Earning more than $500 million on a relatively modest $160 million budget, it was a major hit, and a sequel was soon ordered.
Following the adjacent and equally successful "Kong: Skull Island" in 2017, "Godzilla: King of the Monsters" smashed through cinemas two years later. Written and directed by Michael Dougherty, the film went even bigger, pitting Godzilla against a plethora of ancient evil monsters, but the results were somewhat worrying. 
With a budget that may have been as high as $200 million, the film's $386 million take got it labeled a huge disappointment, if not an outright box office bomb. As a result, the already-planned "Godzilla vs. Kong" was delayed by eight months, which was only made more problematic because by the time its planned release rolled around, movie theaters were still struggling in the wake of the pandemic. Eventually, the crossover clash of titans dropped in 2021, and accumulated almost $470 million, which was seen as a huge success considering it was released simultaneously on HBO Max.
Tron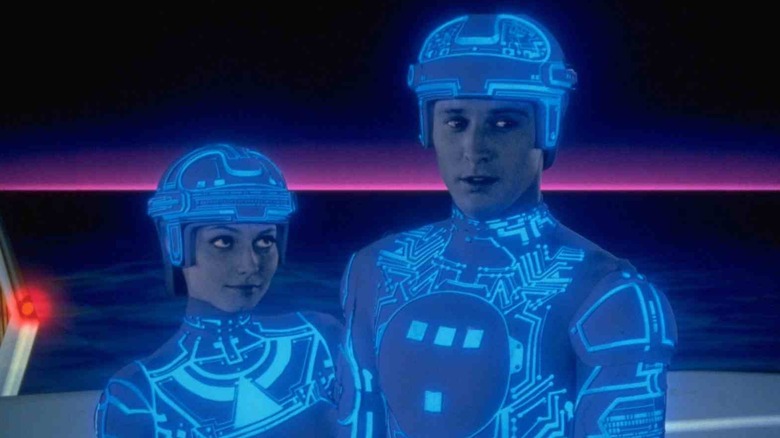 Disney
The 1982 science fiction classic "Tron" elevated not just the nascent art of computer generated special effects, but storytelling too. It centers on computer programmer Kevin Flynn (Jeff Bridges), who is unwittingly sucked into the virtual world inside his own computer system. There, Flynn must team up with the virtual avatars of people in the real world, including the noble digital hero Tron (Bruce Boxleitner), to defeat the villainous Master Control Program (David Warner). 
But no matter how revolutionary the film may have been, "Tron" was simply too far ahead of its time. Unable to connect with an audience that knew little about computers in the early '80s, the movie just couldn't muster up the big bucks at the box office. But it then went to home video, where it gained a following among fans who appreciated its groundbreaking aesthetics.
As it continued to increase in popularity, rumors began to circulate about a possible sequel, with Pixar even considering spearheading the follow-up at one point in the late '90s. But it wasn't until after the new millennium that anything ever materialized, and Disney finally put out "Tron: Legacy" in 2010. This time, the take at the ticket counter was stronger, with almost $400 million totaled for the sequel. Though efforts on a third installment have been stalled, the long-gestating follow-up is finally getting underway.
Boondock Saints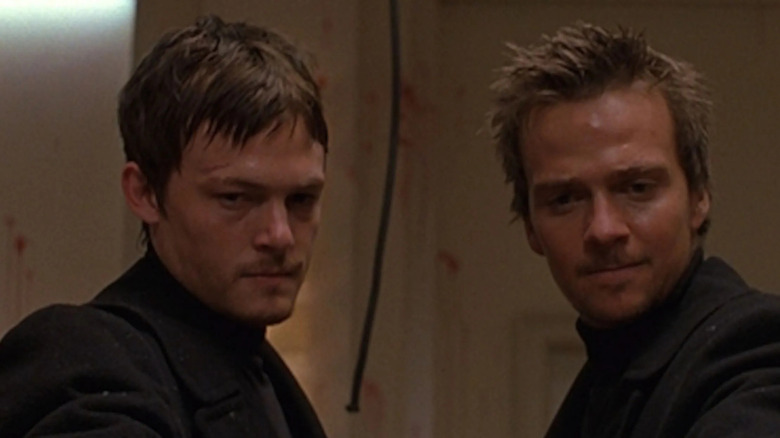 Apparition
Before Norman Reedus was a superstar on "The Walking Dead," he rose to prominence in the late '90s thanks to his leading role in "The Boondock Saints." An underground indie thriller co-starring Sean Patrick Flannery and Willem Dafoe, the film follows two vengeful Irish brothers who set themselves up as cold-blooded vigilantes after killing two Russian mafioso. It wasn't anything particularly groundbreaking — and was even accused of being one in a long line of Tarantino-esque crime thrillers that arrived that decade — but after barely making any money in theaters, it became a hit on DVD shortly thereafter.
Long languishing in development hell, a sequel finally arrived in 2009, "Boondock Saints II: All Saints Day," and this time it got a bit more exposure. The film embraced the first movie's reputation as an over-the-top thriller, with plenty of guns-blazing action. This time around, we catch up with the brothers as retired crime fighters living quietly in Ireland when they learn they've been falsely accused of the murder of a Catholic priest back in the United States, and must return to Boston to set things right.
A much bigger earner than the original, "Boondock Saints II" collected a tidy $10 million, but wasn't much of a hit considering its $8 million dollar price tag.
Hellboy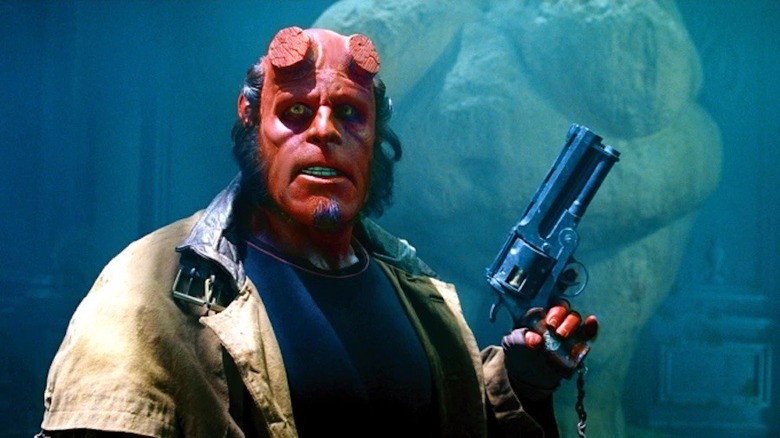 Columbia Pictures
In the early 2000s, the success of comic book movies was ballooning, with "X-Men" and "Spider-Man" films dominating the box office, and everyone wanted a piece of the pie. The burgeoning comic book craze led to an adaptation of action-horror title "Hellboy," directed by Guillermo del Toro and starring Ron Perlman, Selma Blair, and John Hurt. Like the comic, the film sees Hellboy investigate paranormal cases for the government, battling an ancient evil monster, and going toe-to-toe with the devious villain Rasputin. 
Popular with fans of the original comic, even critics dug the film for its strong visual flair, gothic tone, and lively action. To this day, it's still regarded as one of the best superhero movies of all time, with plenty of praise for Perlman's performance as the sensitive gun-toting demon. Unfortunately, the positive response didn't translate to success in theaters, and the film couldn't get past the $100 million mark, which made it a bomb on the back of its $60 million dollar budget. Despite this, not too long after its debut it was announced that a sequel was already in development, with Del Toro readying a script for a 2006 release.
Eventually delayed until 2008, "Hellboy II: The Golden Army" fared a little better, but fans never did get their trilogy ender. When the 2019 reboot crashed and burned, however, producers were smart enough not to greenlight a follow-up.
Atlas Shrugged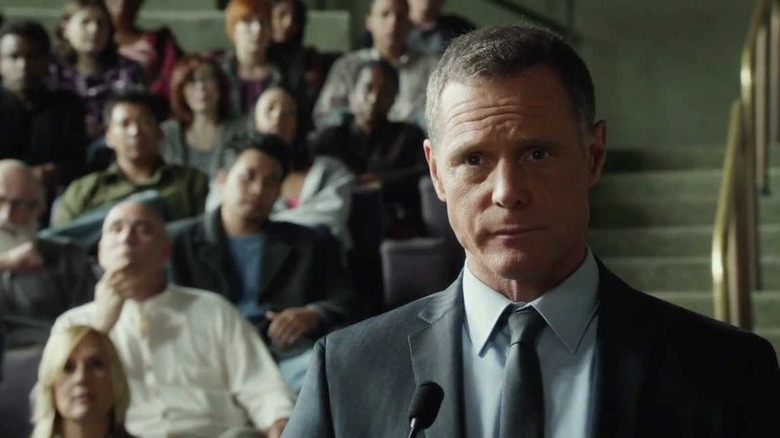 Atlas Distribution Company
A seminal literary work, Ayn Rand's "Atlas Shrugged" has long captivated (and divided) readers with its bold capitalist message of rugged individualism. But with its provocative story about a business magnate whose empire struggles under the oppressive weight of a regulation-obsessed political regime, and deep exploration of more philosophical themes, a film version of the book was always going to be a struggle. After decades of attempts, however, a motion picture finally came to fruition as a three-part saga, with the first installment released in 2011.
With a lesser-known cast, a $20 million budget, and only a limited release on fewer than 500 screens, "Atlas Shrugged" seemed like a fool's errand, and it faced an uphill battle to make enough money to justify completing its planned trilogy. It wasn't helped by what insiders called an "awful" marketing plan, and the movie turned out to be a predictable box office bomb, despite early buzz suggesting response might be better than expected. In the end, the film amassed just over $4 million, but someone somewhere must have been impressed — or was simply so committed they were willing to lose money to finish out the story — because not only did it get its sequel, but the third entry released as well, neither of which was financially successful.
xXx: State of the Union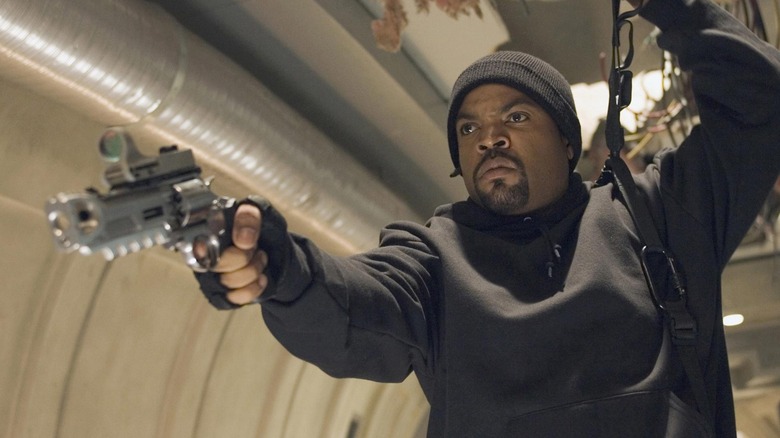 Columbia Pictures
Thanks to "The Fast and the Furious," Vin Diesel was suddenly Hollywood's hottest name, and had a ton of clout to throw around. So when he starred in the 2002 action blockbuster "xXx" and the studio wanted him back for a sequel, he had the power to say no to a $20 million dollar payday because he didn't like the script. Replacing him with rapper-turned-actor Ice Cube, "xXx: State of the Union" followed in 2005, but without the chrome-domed Diesel, the film just couldn't compete, and the result was a major disaster, bombing at the box office where it barely managed to recoup its budget.
Understandably, the studio pulled the plug on the franchise, and it may never have gotten a sequel if Diesel hadn't decided to return to the franchise.  With a script he finally liked, all that remained was explaining the character's apparent off-screen death in the previous movie. Added to the cast were Hong Kong legend Donnie Yen and "Orange is the New Black" star Ruby Rose. 
Released in 2017, "xXx: The Return of Xander Cage" was a huge step up, at least at the box office. Keeping the budget relatively in line with more modest expectations, the film scored big with a $346 million dollar payout.
Blade Runner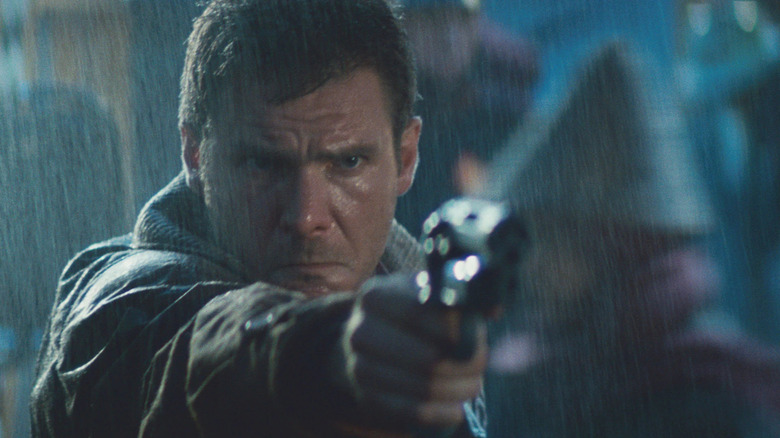 Warner Bros.
Released the same year as "Tron," Ridley Scott's "Blade Runner" is considered a masterpiece of cinema. Brilliantly shot and slavish in its attention to detail, the film is an immersive future world and an homage to film noir that introduces Rick Deckard (Harrison Ford), a grizzled lawman tasked with hunting down and terminating rogue replicant lifeforms. More than just a gritty sci-fi crime drama, though, "Blade Runner" is a compelling think piece, an exploration of identity and the nature of self. Combined with breathtaking visuals, it had all the ingredients to become a blockbuster, but it proved a spectacular box office bomb.
In the decades since its release, of course, "Blade Runner" became one of the most widely-analyzed sci-fi films of all time, even seeing numerous re-releases on home video including extended and director's cuts. Eventually, after years of rumors, a legacy sequel finally got off the ground, with Scott returning as a producer and Denis Villeneuve behind the camera. Starring Ryan Gosling, "Blade Runner 2049" arrived in 2017 and brought back Harrison Ford in a supporting role, in a story set decades later, as a new agent looks for answers regarding a replicant conspiracy.
Another feast for the eyes, "Blade Runner 2049" may be almost as good as the first, but like its predecessor, it failed to become a hit in theaters, this time owed to its massive budget. 
The Chronicles of Riddick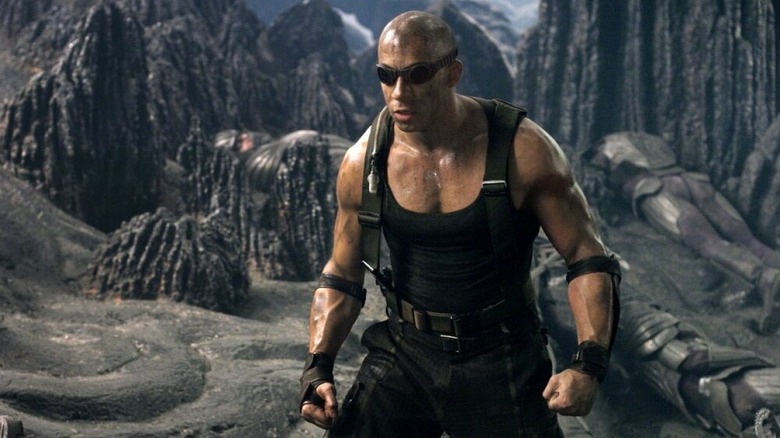 Universal Pictures
Before "The Fast and the Furious," Vin Diesel starred in "Pitch Black" from writer and director David Twohy. A modest little indie sci-fi/horror movie, few probably expected it to launch a franchise, but after becoming a Hollywood A-lister, Diesel revisited the story for a sequel, ultimately titled "The Chronicles of Riddick." Karl Urban, Thandiwe Newton, and Keith David joined the cast, while Twohy returned to write and direct, turning the small little action movie into a sweeping outer space saga.
But where "Pitch Black" succeeded thanks to its modest investment, "Chronicles of Riddick" bombed because its budget ballooned to as much as $120 million. Released in 2004, the film would have been a mammoth smash hit had it had the same small budget as its predecessor, but with a $107 million dollar take, it wound up a big money loser. 
Still, Diesel was passionate about the character of Riddick, and was committed to more films. Finding someone who would bankroll them, however, proved a problem given the sequel's failure. Finally, "Riddick" arrived in 2013, and this time the team was smart enough to keep the spending low, which allowed the film to be something of a success. A fourth film, "Riddick: Furya," is in the works.