The Fall Guy's First Footage Puts Ryan Gosling Front And Center In Stunt-Packed Flick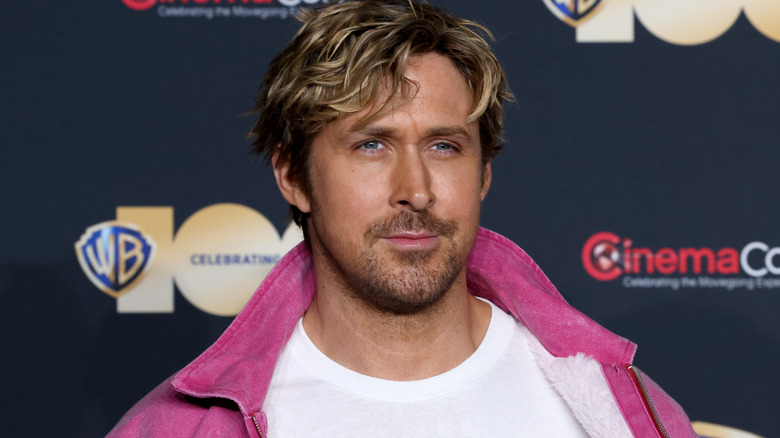 Gabe Ginsberg/Getty Images
As the hype train for director Greta Gerwig's "Barbie" keeps moving, one for another Ryan Gosling-starring film is about to leave the station. Courtesy of director David Leitch, "The Fall Guy" — based on the television series from the 1980s of the same name — is on its way to cinemas. In the feature, Gosling plays a former stuntman named Colt, who ends up on a whirlwind adventure despite leaving Hollywood behind. How wild do things get? If the first footage is to be believed, the film could get quite bonkers.
/Film's Ben Pearson attended the CinemaCon 2023 event, where the first footage of "The Fall Guy" was played. It sees Colt content with his new life away from movie sets, having taken up a gig as a valet. However, he's roped back into the entertainment sphere by a first-time film director (Emily Blunt) because a main star he did stunts for previously — played by Aaron Taylor-Johnson — has gone missing. The studio can't know he's gone, or the entire film will be shut down. Thus, Colt takes on the mission, enduring all kinds of action head-on as he searches for Taylor-Johnson's character.
Between the explosive action and the stylish look of it all, "The Fall Guy" seems like another fun, entertaining entry in Gosling and Leitch's respective filmographies.
Leitch promises a fun time out of The Fall Guy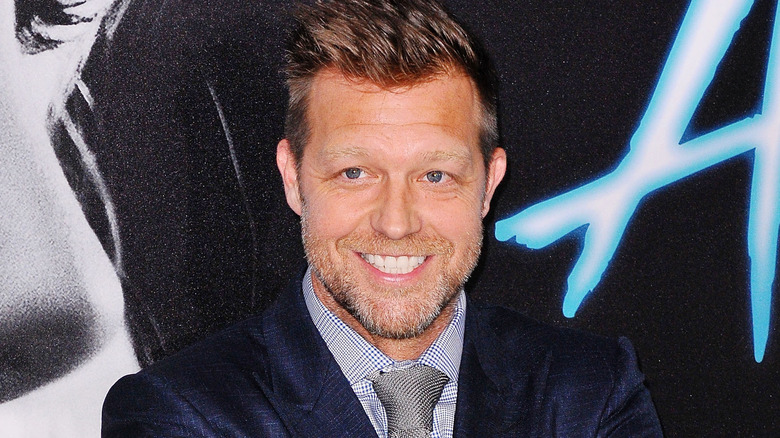 Jerod Harris/Getty Images
If that description of the "Fall Guy" teaser doesn't convince you that the film will be a great time, then perhaps the words of director David Leitch might convey that point better. "There's fun and action, and we're trying to make a big summer movie with it. And Universal's incredibly supportive, and Ryan's been really collaborative on the material," Leitch told Collider in an August 2022 interview. Suffice to say, it seems that he, the rest of the crew, and the entire cast put together a blockbuster worthy of a summertime slot — even though it didn't ultimately land one.
Also, Leitch shared that one of the most enjoyable aspects of making "The Fall Guy" is that it allows the film's team to get a bit meta. He continued, "We'll definitely want to have fun with the movie world...It's so rich with anecdotes from [producer Kelly McCormick]'s experiences, my experiences, Ryan's experiences." The director also notes that for the Colt character, the action-packed adventure he's going on that's full of danger and explosions may seem wild to the audience, but for a seasoned stuntman, it's just another day.
"The Fall Guy" arrives on March 1, 2024.