Ghosted Makes History For Apple TV+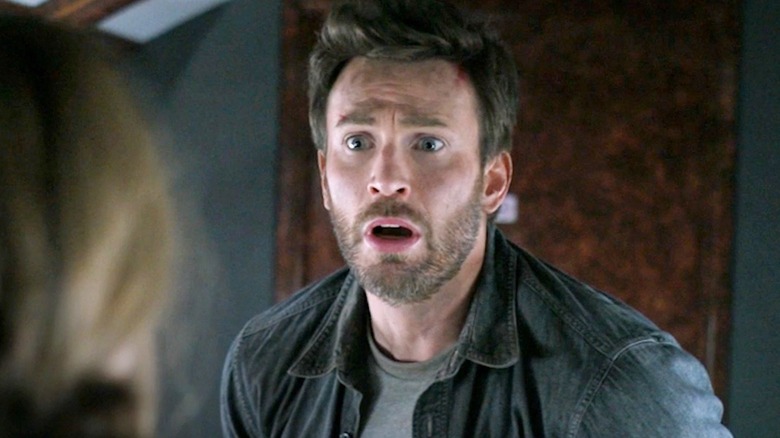 Apple TV+
A joint effort from Apple Studios and Skydance Media titled "Ghosted" arrived on the Apple TV+ streaming service on April 21, 2023. The Dexter Fletcher-directed film stars Chris Evans and Ana de Armas as Cole Turner and Sadie Rhodes, who strike up a romance after one date before swiftly taking on a globetrotting adventure to save the world. Between its perfectly suitable story and star-studded cast — one that also includes the likes of Adrian Brody, Amy Sedaris, and Anthony Mackie, among others — it should come as no surprise that it has become a history-maker for Apple TV+.
According to a report by Deadline, "Ghosted" has earned its place as the most-watched movie debut in Apple TV+ history so far. In its first two days on the streamer alone, it has reportedly amassed a whopping 328,500 viewers, leaving other notable releases such as "Finch" and "Tetris" in the dust. Additionally, the publication notes that the completion rate for "Ghosted" is roughly 20% above the Apple TV+ average. These numbers could potentially be even larger than the research by Samba TV found as well.
There's no denying that this is a major feather in the cap of "Ghosted," but record-breaking viewership numbers aren't everything at the end of the day.
Even though it has been watched a ton, Ghosted is far from a unanimous favorite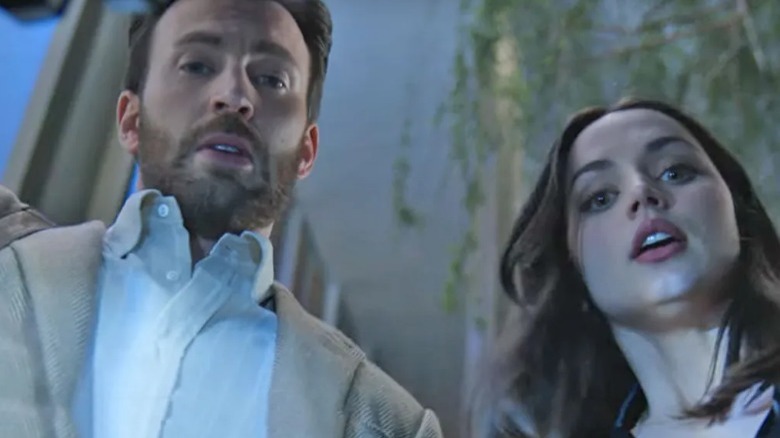 Apple TV+
"Ghosted" has officially become one of the most statistically important titles to premiere on Apple TV+, and its viewership numbers are certainly worth commending. At the same time, it's worth pointing out that many of the folks that checked it out during its first couple of days on the streamer and beyond weren't exactly overjoyed by what they saw. At the time of this writing, the critic score on Rotten Tomatoes is 29% rotten, with the consensus reading, "Listlessly wafting between action, comedy, and romance without ever solidifying into a satisfying whole, 'Ghosted' earns a chorus of boos."
At the same time, "Ghosted" has performed a tad better with general audiences. It's currently at a 61% audience score, which is accompanied by numerous positive reviews. Though more than a few watchers would be quick to disagree based on their comments, many call the film a fun watch that isn't bogged down by its flaws. They feel that the strong cast somewhat makes up for its more predictable, by-the-numbers action-rom-com elements, amounting to an overall enjoyable movie night viewing. 
"Ghosted" is currently streaming on Apple TV+.