Steven Spielberg Has High Praise For James Mangold's Indiana Jones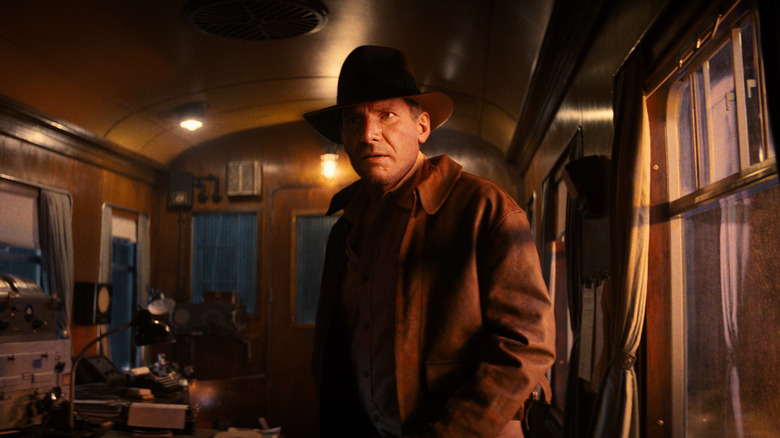 Lucasfilm
Good news, Indy fans: James Mangold's upcoming sequel "Indiana Jones and the Dial of Destiny" just got a major stamp of approval from the big man himself, Steven Spielberg. According to "The Fabelmans" director (who helmed each of the last four installments and serves as a producer on "Dial of Destiny"), Bob Iger invited him to an executive screening of the film where all in attendance were apparently in awe of the final product. "Everybody loved the movie," he declared onstage at the TIME100 Summit.
He quickly included himself in this crowd of praise, admitting some light surprise that a filmmaker other than himself managed to pull off such a revival. "When the lights came up [in the theater] I just turned to the group and said, 'Damn! I thought I was the only one who knew how to make one of these.'" The anecdote was met with laughter from the audience.
There seemed to be a sort of sly knowing in Spielberg's smile as he spoke about how pleased he was with the movie, as though he were excited for the rest of the world to experience the culmination of Dr. Jones' (Harrison Ford) journey. "It's really, really a good 'Indiana Jones' film," he said, "I'm really proud of what Jim has done with it."
The perfect send off for Harrison Ford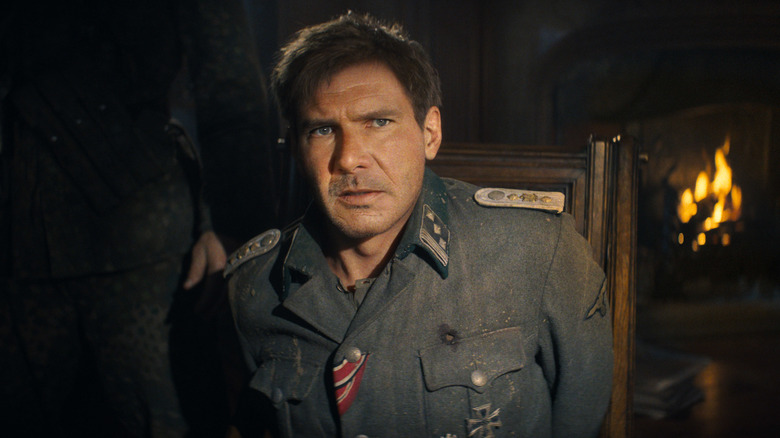 Lucasfilm
As thrilling as it will be for fans to have one final adventure with cinema's favorite archaeologist, its passing will surely stir bittersweet feelings within the hearts of longtime "Indiana Jones" fans. Though it had been assumed and alluded to that "Dial of Destiny" would serve as a swan song for Ford's classic character, many wondered if that could change based on the film's critical and commercial success. Unfortunately, the actor himself recently doused any hopes that we'd see him — or any other actor — picking up the hat and whip after this last outing.
"This is the final film in the series," he stated unequivocally to Total Film, "and this is the last time I'll play the character." Ford even went so far as to suggest that, in whatever capacity the franchise marches onward, the titular character will likely not be involved, saying, "I anticipate that it will be the last time that he appears in a film." This goodbye will be made all the more heartbreaking by the mountain of nostalgia already apparent in the film, including decades-old never-before-seen footage of Ford. Whether Dr. Jones dies or retires, "Dial of Destiny" will have Ford fans feeling a pain they haven't felt since "Star Wars: The Force Awakens."