Black Mirror Season 6 Gets A Haunting Trailer From Netflix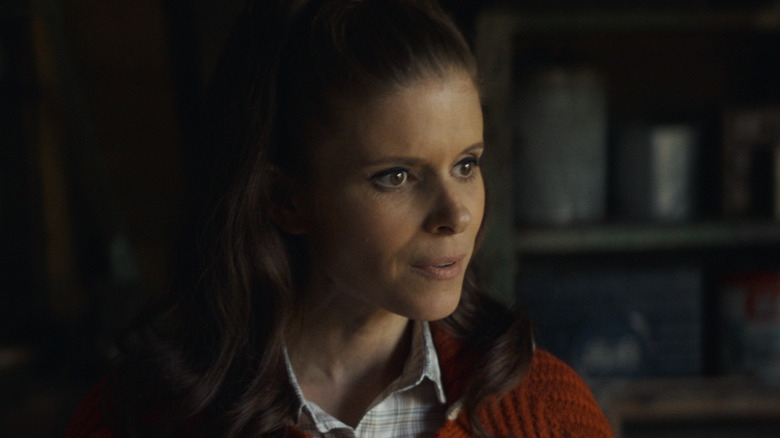 Netflix
It's been almost four years since "Black Mirror" Season 5 ended and left fans wanting more, but the wait for new episodes is almost over. Netflix has just released a new trailer for Season 6 of Charlie Brooker's anthology series, and it's a nightmarish experience that promises to unveil a variety of genre-bending stories and provide viewers with more pause-worthy "Black Mirror" moments.
"Black Mirror" Season 6 boasts a stellar cast, many of whom make an appearance in the new trailer. Some of the big names include Salma Hayek, Josh Hartnett, Zazie Beetz, Kate Mara, and Aaron Paul, as well as some other familiar faces. Sadly, the fates of their respective characters don't look too promising, but would we have it any other way?
In true "Black Mirror" fashion, the new trailer is ambiguous, weird, horrific, and warped; however, it's bound to get fans excited for Season 6. With that in mind, let's take a look at all of the horrors on display.
The Black Mirror Season 6 trailer teases fresh horrors
While the trailer boasts all of the hallmarks of the "Black Mirror" we know and love, Season 6 promises to be a different beast entirely. Netflix's trailer description describes it as "the most unpredictable, unclassifiable, and unexpected season yet," though it remains to be seen what the streaming service means by that. "Black Mirror" has always been full of shocks and surprises, so it'll be interesting to see the ways in which this season differs from the others.
Of course, the trailer makes it clear that the new season will be twisted. The teaser is eerie and atmospheric throughout, and there are a couple of violent moments that tease further depravity. The stories also seem quite varied, as the new batch of episodes will include everything from astronauts to cheerleaders to angry shoe store employees.
The new season is shaping up to be exciting. Unfortunately, fans will have to wait until June to see find out what "Black Mirror" Season 6 has in store.