Breaking Bad's Rodney Rush Recalls Impactful Advice From Bryan Cranston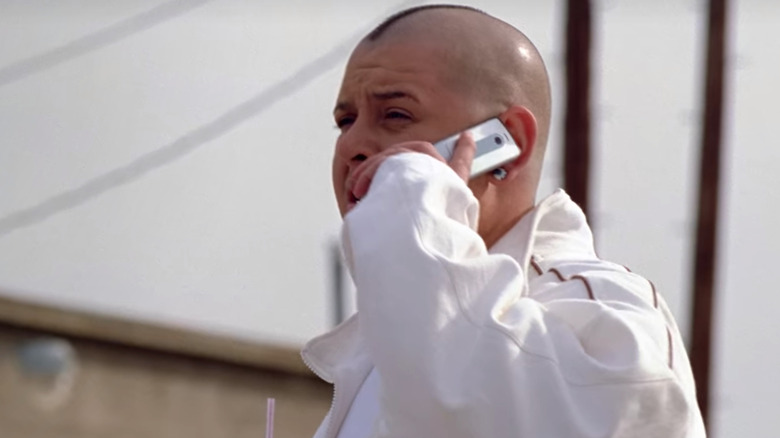 AMC
Rodney Rush appeared on just five episodes of "Breaking Bad" as Combo, one of Jesse Pinkman's (Aaron Paul) friends and street dealers, but his murder at the hands of Tomás Cantillo (Angelo Martinez) — the younger brother of Jesse's girlfriend Andrea (Emily RIos) — is heartbreaking for both Jesse and Andrea. 
While Jesse's partner Walter White (Bryan Cranston) is unsympathetic to Jesse's grief, Cranston himself is notoriously supportive of his fellow actors, a generosity that extends far down the call sheet to bit players like Rush. 
In an AMA on the r/BreakingBad subreddit, Rush  — who has just two short films listed along with "Breaking Bad" on his IMDb page, said Cranston had prodded him to work hard to build his resume. "Bryan Cranston gave me good advice", Rush wrote. "He told me 'Don't get discouraged, you'll audition thousands of times. Sometimes you get em but alot of times you won't.'" Rush added that Cranston shared his own frustrating journey, telling him that he himself had "auditioned thousands of times before getting anything big like this. Your [sic] really lucky to get something this big on your first audition." So i keep that in mind."
Rodney Rush shared exactly how he landed the part of Combo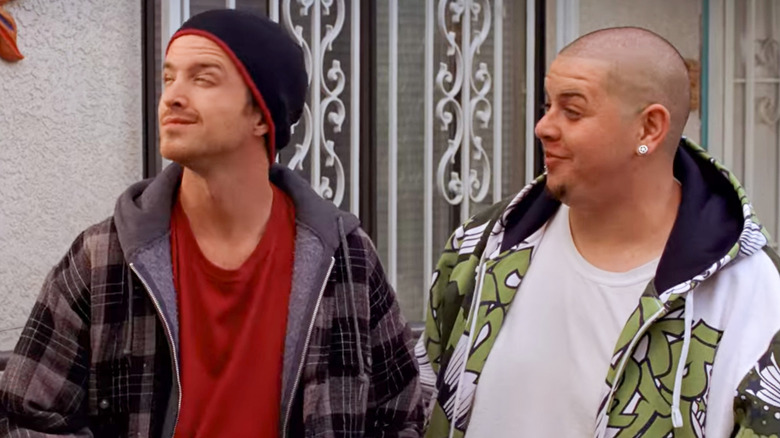 AMC
Combo's death is important for the developing plot of "Breaking Bad," as it leads to a turf war between Walt and Jesse and dealers working under Gus Fring  (Giancarlo Esposito) u/future-madscientist commented as much, prompting Rodney Rush to respond, "Yeah it was a pretty essential role for the show. Very insightful comment. Thx for the compliment too my dude." 
Another redditor, who has since deleted their account, asked Rush how he came to be cast as Combo. 
Rush said he responded to a casting call for extras by the agency Film Savage, and agency head Gwen Savage pulled him out of a line and told him she thought he would be a good fit for a speaking role. He was given an audition with casting director Shari Rhodes and after reading with Aaron Paul was given the part. The next day he was sitting in his very own trailer on set, and the day after that was filming the first of his five episodes. 
Rush had further praise for Bryan Cranston, writing, "He's dope! Funny as hell too.. It was always a good time with him on the set. Plenty of laughter in between scenes. He could switch on and off like a light too ... As soon they call action you can just feel his powerful acting skills at work. Wonderful Guy!"