Did Will Ferrell Secretly Cameo In Succession?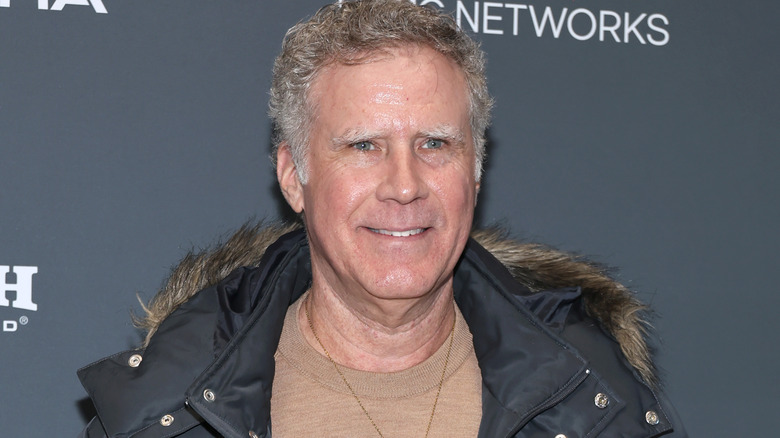 Amy Sussman/Getty Images
Unless you're one of the tragic few that skips the unmatched opening title sequence of "Succession," you've probably noticed by now that prolific comedic actor Will Ferrell serves as an executive producer on the hit HBO series. Though his participation may be entirely behind the camera, it would seem that Ferrell made a hidden cameo within an earlier episode.
The possible voice cameo can be heard in Season 1, Episode 2, "S*** Show at the F*** Factory." While the world awaits the fate of business titan Logan Roy (Brian Cox), his children sit distraught in an ER waiting room. Roman (Kieran Culkin) resorts to mindlessly scrolling through social media, passively absorbing the toxic reaction to his father's potential demise.
As he does this, he comes across a low-effort "South Park" meme, which edits a clip of Stan Marsh saying a twist on his classic line "Oh my God! They killed Kenny!" Instead of saying "they," Stan says "we," and instead of naming Kenny, a lazily dubbed voice says "Logan!" This voice sounds suspiciously similar to Ferrell's and seems like the sort of line the actor could've recorded in a matter of seconds with his smartphone.
No one is credited for the voice in the episode or on IMDb, so its source will likely remain unconfirmed. If Ferrell is not behind the meme and has yet to cameo in the series, however, don't hold your breath for him to appear in the remaining episodes of the final season.
Why Ferrell won't join the Roys in Season 4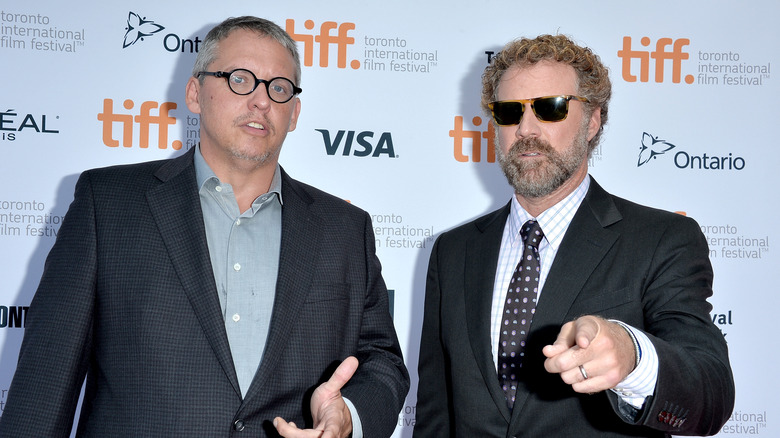 George Pimentel/Getty Images
While Will Ferrell almost definitely won't appear in the final season of "Succession" for a host of sound reasons (primary among them that a visual cameo would be ridiculously distracting), something that makes his involvement particularly tricky is his purportedly tense relationship with former business partner Adam McKay. The two have served as executive producers on "Succession" from its inception under the banner of their entertainment company Gary Sanchez Productions.
The professional and personal relationship goes far deeper than that, however, as Ferrell and McKay became close friends while they were both still working on NBC's "Saturday Night Live." This friendship blossomed into a fruitful and enduring creative collaboration, which saw the production of films like "Step Brothers," "The Other Guys," and both "Anchorman" films, as well as the founding of Funny or Die. Though McKay says he was always conscious of trying to preserve his friendship with Ferrell even as their careers took off, time ultimately drove the two men's professional trajectories in opposite directions.
Adam McKay and Will Ferrell no longer work together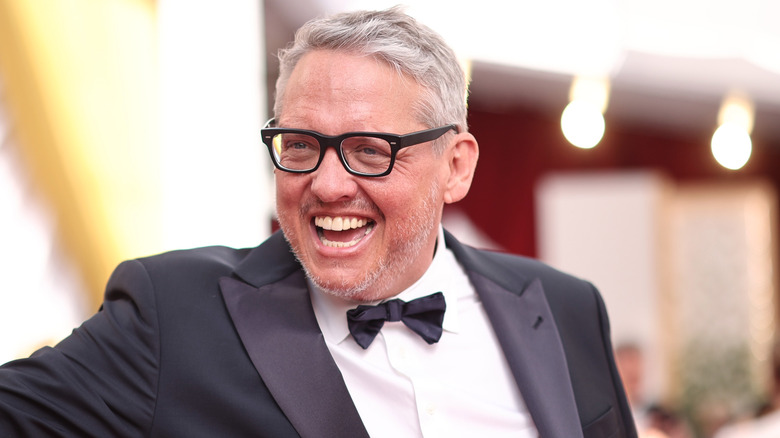 Emma Mcintyre/Getty Images
During the latter half of the 2010s, McKay had thrown himself into "Vice," a grim, sneering look into Dick Cheney's effect on American foreign policy -– Ferrell, meanwhile, was working on a slapstick "Sherlock Holmes" spoof titled "Holmes and Watson." It was also around this time that "Funny or Die" took a brazen sponsorship deal from Shell Oil, which caused McKay to leave the company. 
Less than a year later, McKay agreed to dissolve Gary Sanchez Productions with Ferrell after no less than three suggestions from the actor to do so. Despite their creative differences, McKay was always worried that ending Gary Sanchez would also end one of his oldest and most important friendships. Though a statement from Ferrell announcing the dissolution of the company asserted that the two were very lucky to end their partnership while still remaining friends, McKay felt their final call on the matter held a bitter finality.
The casting of McKay's Winning Time exacerbated issues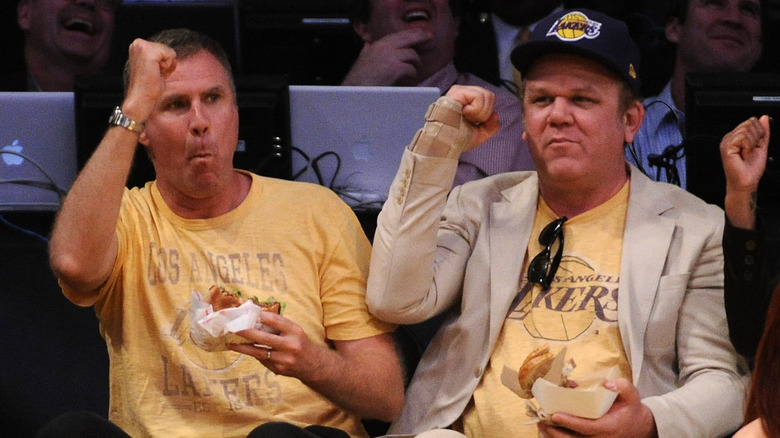 Harry How/Getty Images
This fizzled partnership would, unfortunately, escalate shortly thereafter, due to McKay's new HBO series "Winning Time," which tells the story of the 1980s Los Angeles Lakers dynasty. Ferrell, a well-known Lakers fan, had been gunning for the lead role of team owner Jerry Buss. Neither McKay nor others involved in the series felt Ferrell was right for the role, instead bringing in Michael Shannon. Once Shannon stepped away, they offered the role to Ferrell's close friend John C. Reilly — McKay maintains Reilly was his first choice for the part.
According to McKay, Ferrell took the casting decision very hard, especially since he heard the news from Reilly rather than McKay. The "Don't Look Up" director regrets not calling Ferrell and feels that a conversation between the two could have avoided the animosity created by the choice.
Though both men are credited as executive producers on "Succession," McKay was more personally involved in its creation and directed its pilot episode. Given that Gary Sanchez Productions no longer exists as anything more than a name within production credits — and that those credits are also the only place you'll see Ferrell and McKay together in the near future — it's pretty much guaranteed that Ferrell's already minimal involvement with "Succession" is finished for good.