Chicago Med: Will Halstead's Financial Problems Won't Go Away Anytime Soon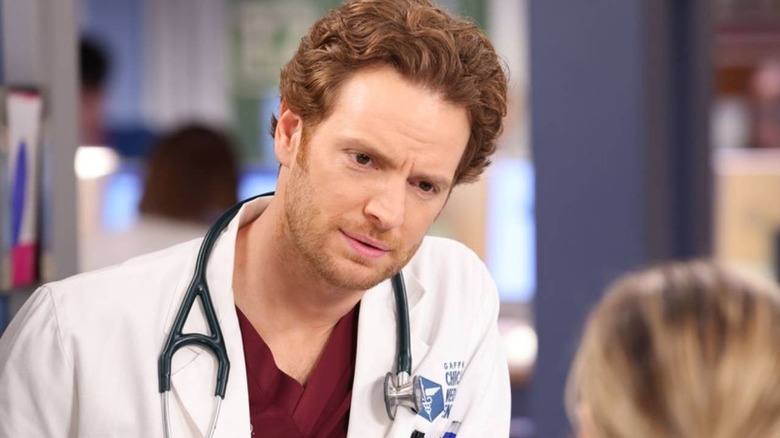 George Burns Jr/NBC
Dr. Will Halstead (Nick Gehlfuss) has been a continual presence on NBC's "Chicago Med" since its first season. Viewers have followed him through numerous ups and downs when it comes to both his professional and romantic lives. However, there's been one constant fans have noticed over the years that's not going to change any time soon. 
Halstead has pretty consistently had money problems. Those issues were further exacerbated in Season 8 when an apartment building Halstead bought caught fire, forcing him to tear the rest down due to fire damage. He lost everything in the fire, and those money problems are going to continue for the character. Gehlfuss told Cinema Blend, "One thing you can count on is Will is going to always have financial problems. The showrunners even told me that flat out. We want to keep Will in not a great financial place, and I think that's wonderful. But I think we'll see him put this behind him in a way." Financial problems are certainly relatable, and those aren't going to be the only obstacles in his path in the near future. 
Gaffney has its fair share of issues, too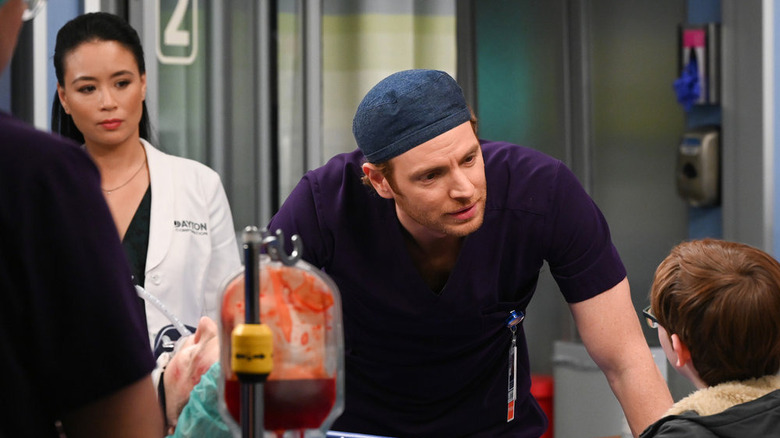 Lori Allen/NBC
Dr. Will Halstead has always had money issues, particularly in the earlier seasons when the price of his malpractice insurance got higher. And just when he thought he was in the clear with his VasCom money, it literally went up in flames. Halstead just can't catch a break, and while one would hope his professional life would be somewhat easier, the drama isn't going to stop there, either. 
Further along in the quote, Nick Gehlfuss went on to say, "More importantly, he'll focus on the issues that are going to be happening within Gaffney. There's gonna be a lot of medical supply shortages, supply chain demand, and he's going to be one of the main people affected by this. There's quite a bit of shenanigans he gets in with all of that to make up for those shortages." Viewers have already seen the hospital's problems emerge, resulting in doctors trying to figure out how to best use scarce resources and jerry-rigging devices to make them work. While those financial problems aren't directly related to Halstead's good fortune, they will inevitably impact him.  
Such multi-pronged dilemmas are why people have tuned into "Chicago Med" all these years. Not only are there overarching issues at the hospital that reflect real-life conundrums but the characters have their own problems to handle once they're off the clock.