Power Rangers' Richard Steven Horvitz Landed The Role Of Alpha 5 Without Even Trying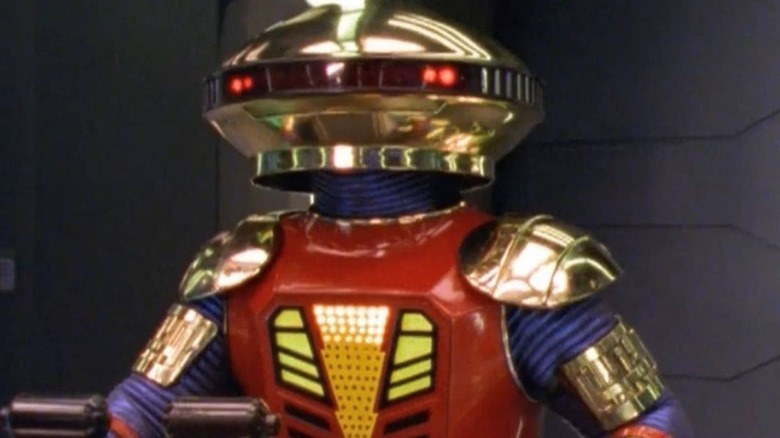 Saban Entertainment
Alpha 5 is an integral component of the "Power Rangers" mythos. The robot has been there from the beginning, recruited by Zordon to find five teenagers with attitude to defend Earth from the nefarious forces of Rita. And to give life to Alpha 5 is one of the most prolific voice actors in modern times — Richard Steven Horvitz.
Horvitz's credits span animation, anime, and video games, and even if you don't recognize his face, you've undoubtedly heard his voice before. From Daggett in "The Angry Beavers" to Zim in "Invader Zim," the actor has lent his unique voice to give dozens of characters life. But when it came to Alpha 5, Horvitz just sort of stumbled into the role. As he told ScienceFiction.com, "A friend of mine was editing this pilot in an offline edit bay, and he says to me 'Saban needs the voice of a robot, can you come in and do a temp track?' And I came in and went 'Zordon the Power Rangers are in trouble!' and they immediately said 'Yes! You are Alpha, we don't need to process his voice! We'll save money.' So that's what they did."
It proved to be a lucrative opportunity for Horvitz, as he's voiced Alpha 5 (and other models of the robot) in various "Power Rangers" shows and specials, including Alpha 8 and 9 in Netflix's "Mighty Morphin' Power Rangers: Once and Always." The film celebrated 30 years of "Power Rangers," and Horvitz is an important aspect of that legacy.
Richard Steven Horvitz is also responsible for Alpha 5's catchphrase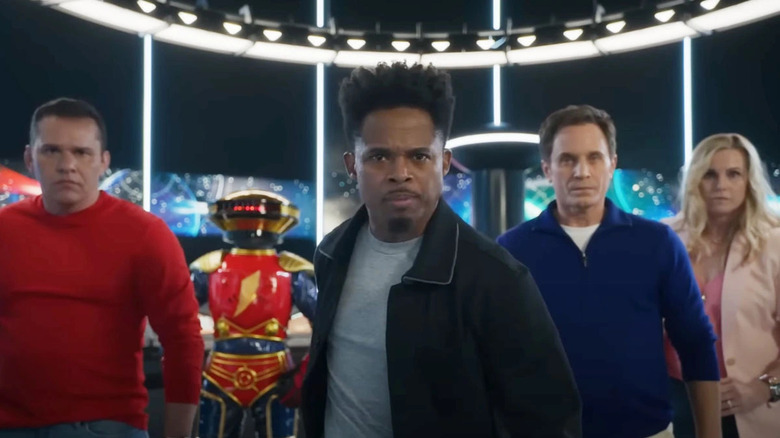 Netflix
The "Power Rangers" series has come a long way over the past 30 years, but Richard Steven Horvitz has seemingly been there all along. In addition to voicing Alpha 5 in "Mighty Morphin' Power Rangers," he also lent his talents to various characters in "Power Rangers in Space," "Power Rangers Lightspeed Rescue," and "Power Rangers Time Force," among many others. But he'll always be Alpha 5 to scores of fans, and the actor did more than merely lend his voice. He also contributed the robot's signature catchphrase. 
While Horvitz provided the voice, other actors were actually in the suit. Their movements inspired Horvitz in an unusual way, as he went on to say, "There were two different women who played Alpha 5 on set and they've got hips! If you see Alpha, you can see he's got hips! And we needed to think of something that was like a catch phrase because every time he would shuffle his hips would move up and down! And it reminded me of Charro, of all things. So I came up with the 'aiyiyiyiyi'! That's mine."
The catchphrase became so iconic that it made its way into the 2017 "Power Rangers" movie, where Alpha 5 was voiced by Bill Hader. And to think Horvitz was never intended to play the character; they just needed a temp track for the time being.