Where Is Ms. Rhode Island From Miss Congeniality Now?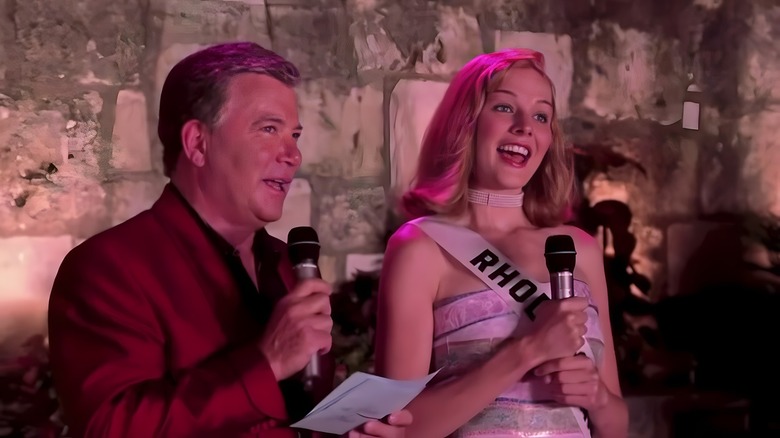 Warner Bros.
Every year, when April 25 rolls around, fans of this classic aughts romantic comedy remember that it really is the perfect date. Not too cold, not too hot — all you need is a light sweater. While this is typically true if you live in the northern hemisphere, it's also, as "Miss Congeniality" fans know, one of the funniest moments from the classic romantic comedy.
Ms. Rhode Island herself Cheryl Frasier is easily the movie's funniest character, and that's due in large part to the actor behind her, Heather Burns. Ditzy, sweet, and definitely on the clueless side, Cheryl quickly befriends Sandra Bullock's Gracie Hart, a special agent with the FBI who enters the competition undercover to see who's been leveling bomb threats against the pageant. Though Gracie sticks out like a sore thumb, Cheryl is kind to her, and helps Gracie realize pageant girls aren't all bad.
That's where the April 25 line comes in; when asked about her idea of a "perfect date," Cheryl picks April 25, clearly not understanding the question. This moment is one of the most memorable ones from "Miss Congeniality," for obvious reasons — so what has Burns been up to in the years since her turn as Ms. Rhode Island?
Heather Burns worked with Sandra Bullock a few more times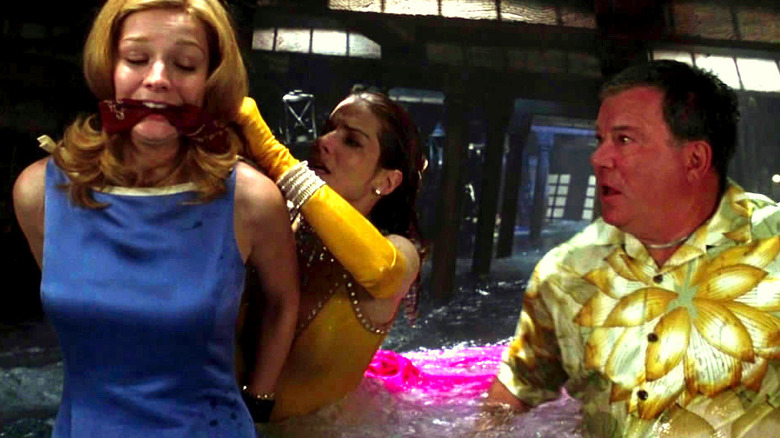 Warner Bros.
Clearly, Burns and Bullock got along both on and off-screen, because Burns re-teamed with the iconic rom-com queen — and eventual Oscar winner — for a few more movies in the aftermath of "Miss Congeniality."
In 2002, right on the heels of "Miss Congeniality," Burns and Bullock reunited in Bullock's romantic comedy "Two Weeks Notice," which casts Bullock as an environmental activist who ends up working as the assistant to billionaire George Wade (Hugh Grant) and continually tries to give her two weeks notice. Burns appears in the film as Meryl Brooks, best friend to Bullock's Lucy Kelson, and though she's just in a supporting role, it's nice to see them together again.
Then, in 2005, Burns and Bullock both returned for the inevitable sequel to "Miss Congeniality," subtitled "Armed and Fabulous," where Cheryl ends up kidnapped along with Miss United States host Stan Fields (William Shatner, also reprising his role). The sequel might not be quite as beloved as the original, but regardless, it gave Burns and Bullock yet another chance to work together.
Bored to Death was a huge break for Burns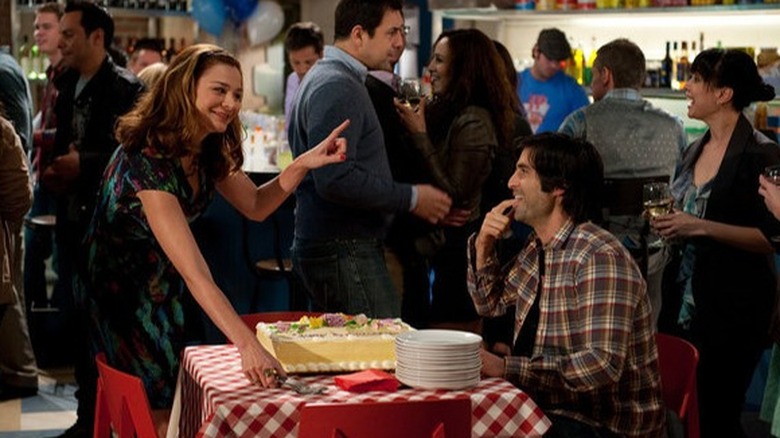 HBO
Plenty of actors dream of the prestige and attention that can come from appearing on an HBO original series, and Burns can add that to her list of accomplishments. From 2009 to 2011, Burns played a main role on "Bored to Death" — which stars Jason Schwartzman as unlicensed private investigator Jonathan — as Leah, the on-again, off-again girlfriend to comic book artist Ray (Zach Galifianakis).
Burns spent three seasons on the series as a regular while her character experienced some serious ups and downs; Ray isn't exactly a faithful partner to Leah, and it's a constant problem between the two. Still, she got the chance to work with Schwartzman, Galifianakis, and Ted Danson, who also appeared as a series regular — and critics loved the series, although it was canceled after its third season and just over twenty episodes. Still, fans can relive Burns' performance on HBO Max now.
Heather Burns has appeared in tons of TV shows and some acclaimed films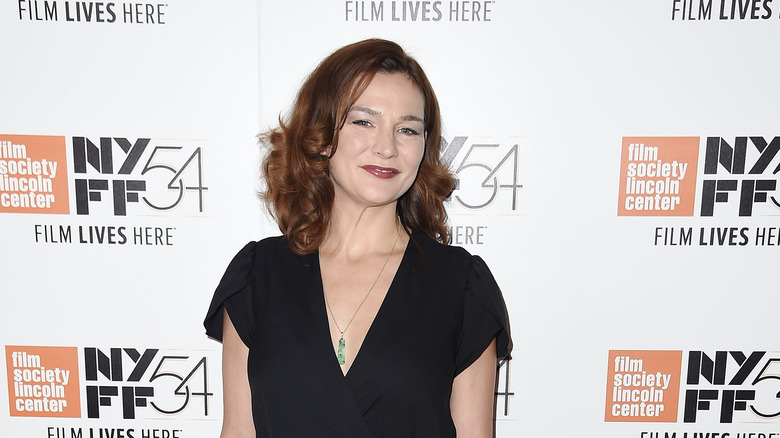 Nicholas Hunt/Getty Images
Beyond "Bored to Death," Burns has popped up in episodes of some pretty big shows here and there, as well as a solid variety of movies throughout the years. After "Bored to Death" wrapped up in 2011, Burns scored another series regular role on "Save Me" and popped up in one-episode arcs of shows like "Elementary," "Blue Bloods," "Sneaky Pete," and "The Good Fight." She also joined the Ryan Murphy cinematic universe with one episode of his Netflix original "The Politician" alongside Ben Platt and Gwyneth Paltrow and returned to HBO for one episode of their 2022 original series "Julia."
Burns' has definitely spent more time in television than in film, but she did show up in a supporting role in 2016's "Manchester by the Sea," which scored an Academy Award for star Casey Affleck. When all is said and done, Burns will probably be remembered for her role in "Miss Congeniality" above all else — which makes sense, considering she provided the movie and pop culture as a whole with one of its most famous lines.