Outer Banks: Filming Outside Of North Carolina Was A Mistake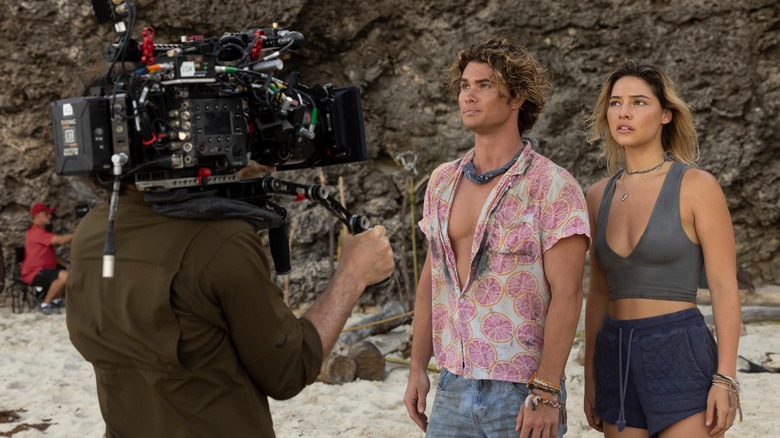 Jackson Lee Davis/Netflix
Want to know an uncomfortable truth? Netflix's "Outer Banks" isn't filmed in the Outer Banks. Indeed, despite the namesake and setting of the show being the real-life strip of barrier islands off the coast of North Carolina, the series is primarily shot in a completely different location. Per confirmation from Netflix Tudum, "Outer Banks" does the bulk of its filming a whole state over in Charleston, South Carolina.
Of course, there's nothing intrinsically wrong with "Outer Banks" shooting material outside of the supposed in-universe setting — other movies and TV shows do the same thing all the time. Nonetheless, some fans are confident that the production team's decision to film outside of the real Outer Banks is a major mistake that has served as a detriment to the show. "As someone who visits OBX yearly, watching this show really irked me," u/PuneQuencher99 wrote. "It's so noticeable that it's filmed in South Carolina without needing to do any research."
The filming situation harms the show's immersion factor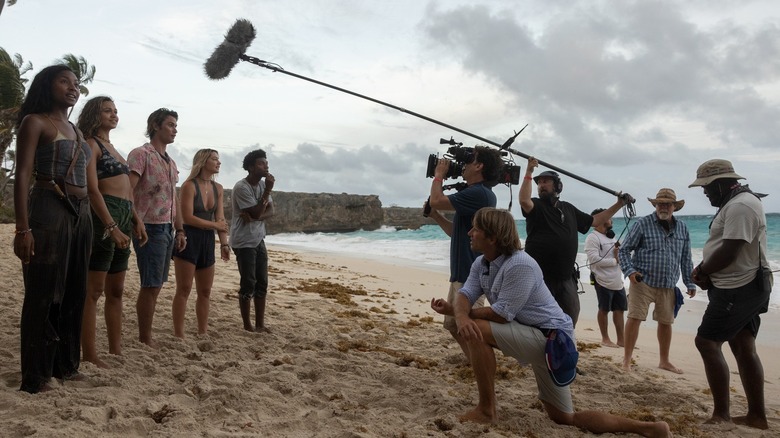 Jackson Lee Davis/Netflix
For some "Outer Banks" viewers, the show's inaccurate portrayal of what the North Carolina coast really looks like is all too apparent. "The OBX isn't nearly as tropical as it appears in the show," u/andrew2018022 noted. Other fans have similar issues. "None of the houses looked like [they] were from NC," u/jarrettbrown commented. Meanwhile, u/animallvrdap1 summarized the general sentiment, writing: "It's a bummer, growing up in Virginia Beach & my mom's from OBX. Looks nothing like it except the water scenes."
While fans think that the filming location for the "Outer Banks" doesn't work well with the show's intended premise and feel, it's worth noting that the creative team behind the production had strong reasoning for not filming in North Carolina. According to Wilmington Star-News, the show was originally going to be filmed in Wilmington, NC until the state publicly supported the passage of the controversial anti-transgender "Bathroom Bill" in 2016. "We wanted to film it here," series co-creator Jonas Pate told Wilmington Star-News (archived by RadioTimes.com). "But Netflix made the right decision to insist on inclusivity and we completely agree with them."
As reported on in The New York Times, North Carolina has since ruled against the "Bathroom Bill" and has allowed transgender people to use public bathrooms based on their gender identity. Nonetheless, with several seasons already in the can, it doesn't seem like "Outer Banks" is likely to move shop for Season 4 or any time after — regardless of fan frustrations.