Jurassic World 3: Jeff Goldblum Is 'Curious' About Returning As Dr. Ian Malcolm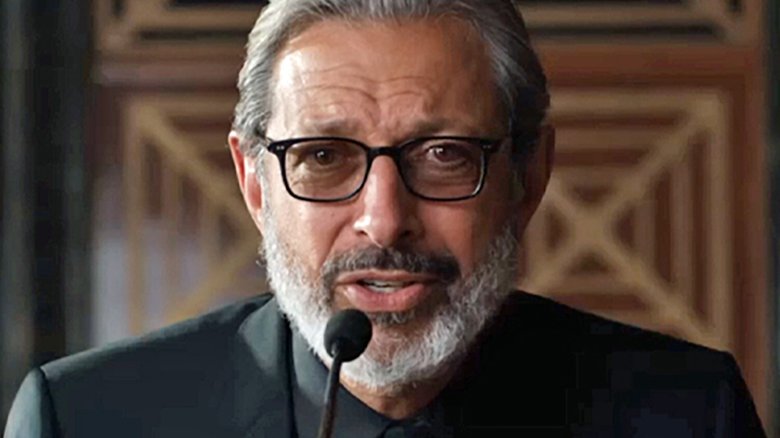 We were all so preoccupied with whether or not Jeff Goldblum could play Dr. Ian Malcolm again that we didn't stop to think if he really wanted to. But according to the actor himself, he's definitely down to reprise his role for Jurassic World 3. 
Goldblum, who makes a cameo appearance in the about-to-be-released Jurassic World: Fallen Kingdom, told Collider that he would love to return for the third Jurassic World film if the opportunity strikes. And even if it doesn't, his experience playing his sarcastic Chaos Theory expert character again in Fallen Kingdom was fantastic enough to keep him feeling fulfilled.  
"I'm curious about it, you know," Goldblum said. "If nothing else happens, I'd be entirely satisfied and nourished and lucky and thrilled to have done all of this. If I can be any service, that's my posture and authentic feeling."
He then added that he's been trying to find out more information about Jurassic World 3 because he had such a wonderful time filming Fallen Kingdom, giving particular praise to writer Colin Trevorrow, whom Goldblum has worked with in the past. 
"I've had such a great time, and [Trevorrow] is so good, we did that Jeep commercial, he directed that, he's awful good. I'd like to work with him more on anything," the actor stated. 
This is actually the second time Goldblum has talked about the possibility of being involved in Jurassic World 3. He previously teased during an episode of Watch What Happens Live with Andy Cohen that he just might make another cameo in the franchise's next installment. When asked about his ties to the three-quel, Goldblum said, "I can't divulge anything, but maybe, maybe, maybe ...  There's gonna be another [Jurassic World] that some people may or may not be in. That's all I can say."
According to Trevorrow, Jurassic World: Fallen Kingdom sets up the events of Jurassic World 3, with the sequel having been "designed for people to want to know what's going to happen next" rather than being episodic like earlier Jurassic Park films, so it sounds like we'll have to wait until Fallen Kingdom launches on June 22 to see if a Goldblum-as-Ian-Malcolm return would even make sense. Here's to hoping it does.