Who Plays Sam Velucci On Blue Bloods?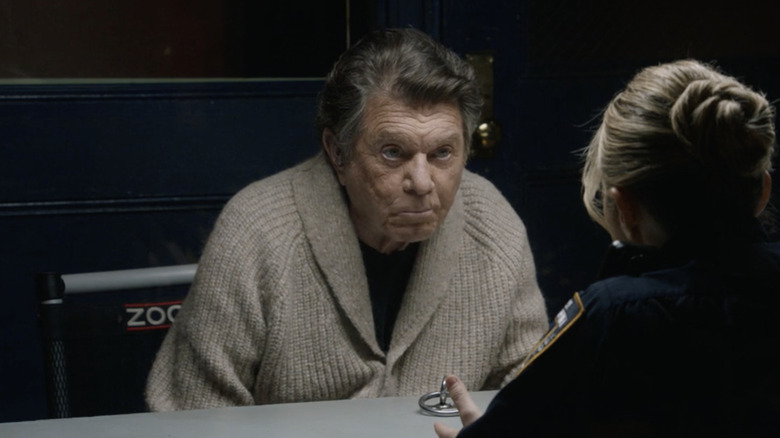 CBS
Contains spoilers for "Blue Bloods" Season 13, Episode 18 — "Family Matters"
"Blue Bloods" Season 13, Episode 18, "Family Matters," has everything from wedding brawls to car explosions, with a side story involving an emotionally charged reaction from the tragic loss of a loved one thanks to Fentanyl. After witnessing the poignant storyline, some fans might wonder which actor plays the retired police sergeant Sam Velucci.
Velucci, an older gentleman in a wheelchair, is seen early on in the episode holding a man at gunpoint whom he claims to be the person that sold drugs laced with Fentanyl to his nephew, a Notre Dame football player who got addicted to opioids after sustaining an injury. His nephew died as a result, and while his methods of getting the cops' attention are unorthodox and illegal, they lead to an undercover operation, concluding with the dealer's arrest. 
The actor who portrays Velucci is Larry Manetti. If it looks like Manetti has a knack for TV acting, it's because the man has an abundance of experience dating back to the '70s. 
Manetti has made appearances in shows like "JAG," "Hawaii Five-0," "Walker Texas Ranger," and the original "Battlestar Galactica." His biggest claim to fame is the over 150 episodes of "Magnum P.I." he appears in, where he plays Orville "Rick" Wright alongside the titular star and "Blue Bloods" headliner Tom Selleck.
Manetti's impactful yet brief run in "Blue Bloods" is a solid addition to the show, and some won't be surprised by how the actor feels about his experience working on the CBS series.
Larry Manetti had an blast on Blue Bloods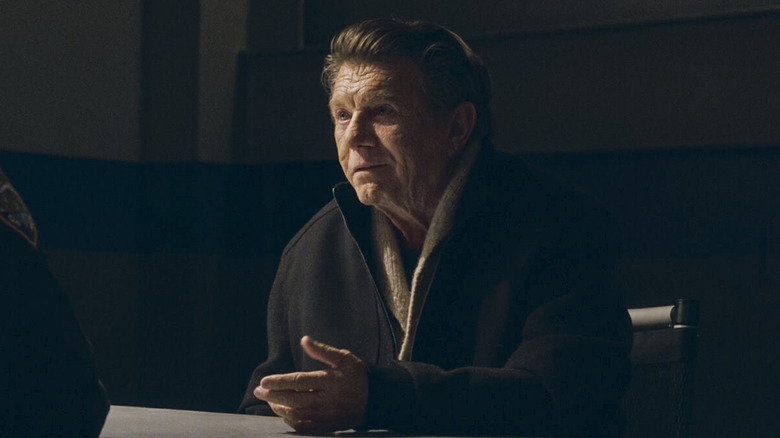 CBS
While playing a grieving individual partaking in a desperate attempt at justice may seem like it would be a daunting affair, Larry Manetti not only pulls off the part but also has a great time in the process. The actor admits he is a "Blue Bloods" fan and only has good things to say about his time on set as Sam Velucci. 
"I love the show, and I watch it religiously," Manetti said to TV Insider. "I worked with Vanessa Ray, and she was so wonderful, giving, and a great actress. We got along like bread and butter. Selleck and everybody on the show bent over backward for me, treated me like a king. I never did a show as a guest star that I was so enthused and excited about." If there is one thing to know about Manetti is that he has done a vast amount of guest spots on various shows, and it seems like his time on the CBS crime-drama is a solid contender to be the best over all the rest.
His special guest appearance also is enjoyable because it is a reunion of sorts for the "Magnum P.I." players, a moment which Donnie Wahlberg commemorated on his Instagram in a family dinner photo that features Manetti. While Sam Velucci isn't at the family dinner, had he shown up, that ordeal could have easily become a candidate to make the list of the show's best dinner scenes.