Who Plays Whitney Houston In I Wanna Dance With Somebody?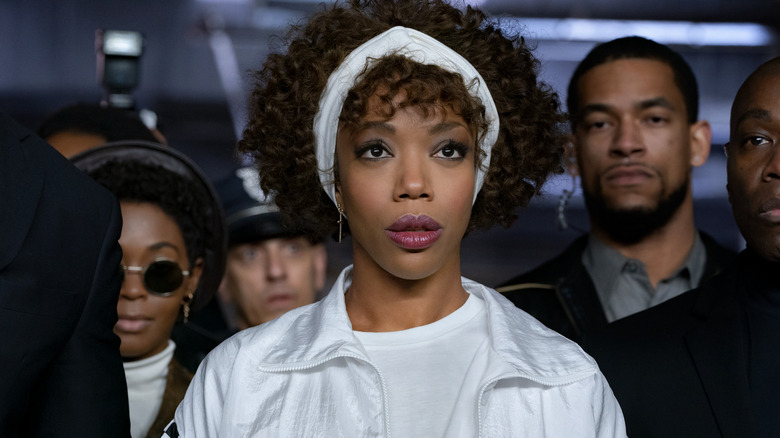 Emily Aragones/Sony
In the age of biopics, no one is safe from Hollywood's latest trend. "Whitney Houston: I Wanna Dance with Somebody" released in theaters late last year, proving that even a movie based on someone's real life can get plenty of things wrong. Where "I Wanna Dance with Somebody" does succeed is by giving its star the time she deserves in the spotlight. 
Naomi Ackie brings Whitney Houston to life in the biopic, with many citing her performance as the movie's clear standout. Although "I Wanna Dance with Somebody" was the first time the spotlight was solely on Ackie, she has appeared in numerous popular productions over her relatively young career. 
Ackie first received acclaim for her performance in "The End of the F***ing World" Season 2, playing Bonnie, who's hellbent on getting revenge on the two series leads. Then, she joined the Resistance in "Star Wars: The Rise of Skywalker," playing Jannah. The former stormtrooper fought on horseback with Finn and was part of an enormous Lando twist in the film. Ackie also stars opposite Lena Waithe in "Masters of None: Moments in Love," playing Alicia, the wife of Waithe's Denise in Season 3.
Playing Whitney Houston was a full-circle moment for Naomi Ackie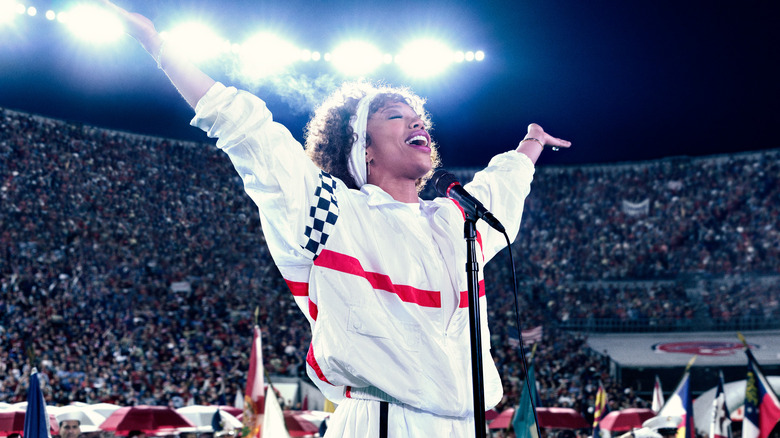 Emily Aragones/Sony
Whitney Houston captivated the world with her unbelievable talent, so bringing a legendary icon like her to the big screen in "Whitney Houston: I Wanna Dance with Somebody" was no simple task. During an appearance on "Good Morning America," Naomi Ackie revealed it was a two-year journey for her, working closely with the Houston family, Clive Davis, and others to perfect her performance.
Playing Houston wasn't just an honor for Ackie. Although she'll never know it, the late singer played a significant part in Ackie's pursuit of an acting career, with "Cinderella" showing her that she could achieve her dreams. 
"I always grew up with her music, but [the] first time I remember seeing her was ['Cinderella'], and she's a Fairy Godmother," Ackie said. "It started my love of musicals, and in a way, kind of grew into my love of performance, and seeing a Black Cinderella was like, 'Oh, I can do this.' And the dresses are so pretty, and this woman is amazing, and, after that, I started slowly working toward that whole acting thing, so it does feel quite full circle."