Star Trek 4: Franchise Star Jonathan Frakes Offers To Direct The Struggling Film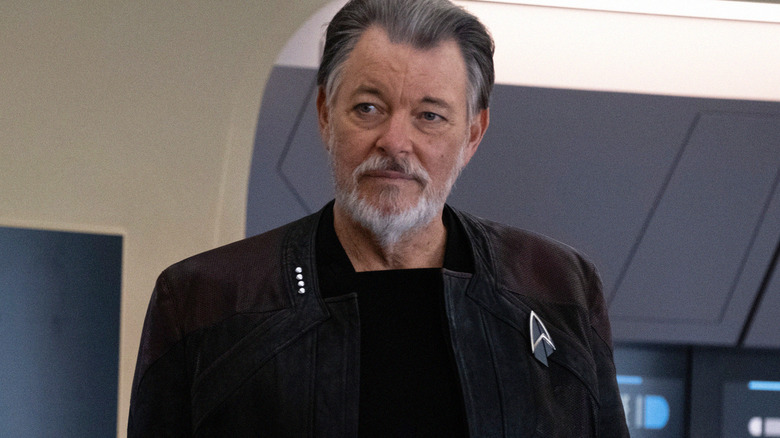 Trae Patton/Paramount+
For years now, plans for a "Star Trek 4" have remained in a state of flux. Notably, directors Quentin Tarantino, S.J. Clarkson, Noah Hawley, and Matt Shakman have all been attached to a new "Star Trek" movie, only to depart from their respective versions of the project before making any sort of significant headway. Then, in September of 2022, fans got an ominous "Star Trek 4" update when Paramount removed the film from its slate of upcoming releases.
As it turns out, Jonathan Frakes once offered to direct the next "Star Trek" feature. Frakes is well familiar to "Star Trek" fans as the actor who portrays William Riker starting in "The Next Generation." He's also an experienced director, most recently on a string of "Star Trek: Picard" episodes in 2023. In an April 14, 2023 interview about his recent work on "Picard" and the "Star Trek" franchise at large, Frakes told Screen Rant about his interest in "Star Trek 4."
"I did write an email to J.J. [Abrams] and said, 'If you need an experienced old white guy, I'm available.' He wrote back, 'Well, you certainly are experienced.' So it's not for lack of asking, but I'm not sure what stage that movie is in. I love that cast," Frakes said. While he may not fully know Paramount's "Star Trek 4" plans, then, he has, at the very least, taken a preliminary step to see whether or not working as its director might be feasible.
Jonathan Frakes doesn't seem to think he's actually going to direct a Star Trek movie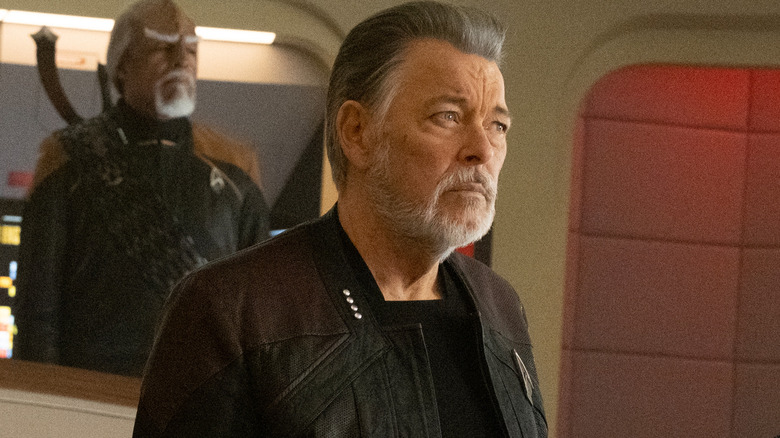 Trae Patton/Paramount+
In November of 2022, Jonathan Frakes spoke to TrekMovie.com at length about his wide-ranging work on the "Star Trek "franchise. Midway through this interview, Frakes likewise fielded a question about his interest in directing a fourth live-action "Star Trek" reboot film. Initially, he shared the same anecdote about the time he reached out to J.J. Abrams by email. Then, interviewer Anthony Pascale followed up by asking if discussions with Abrams ever progressed past their first exchange.
"Well no, that's not going to happen," Frakes replied, before detailing just why he felt that Quentin Tarantino and Noah Hawley in particular would have made compelling "Star Trek" films.
Unless something has changed in the past few months, then, Frakes doesn't seem to think that he's likely to land a gig directing a "Star Trek" movie, even if his interest may be sincere. That said, Frakes' doubt could be over the fact that his filmography as a director isn't as well-known as that of Tarantino or Hawley. With so many big-name directors dropping out of "Star Trek 4," however, it's entirely possible that someone like Frakes may be just what the project needs to progress.