Actors Who Said They'd Never Return But Did Anyway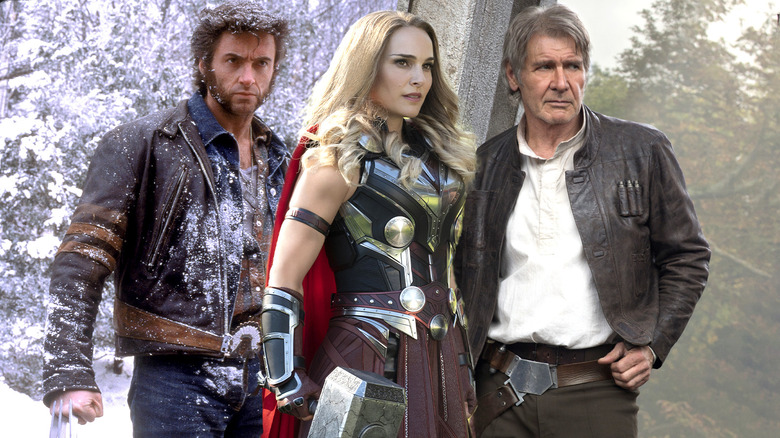 Static Media
Every actor in Hollywood would probably love to have an iconic role; a character beloved enough to immortalize them in cinematic history. Over time, however, actors can become so intrinsically linked to their biggest characters—so closely associated with a single role—that it becomes an albatross. Even actors who appreciate the legacy that character has provided them might want to one day say goodbye and move on to other projects. That doesn't stop fans and the media from hounding them with questions of whether they might ever come back to play them again. 
Ultimately, many stars have come right out and declared they'll never return to their most famous roles. They've put the experience behind them and don't want to revisit it, happy to explore new characters in different movies or TV shows. Yet, we've seen time and time again actors who've sworn off ever returning to their most famous role only to later have a change of heart. Whether it's because the perfect story came along, the nostalgia hit decades later, or the payday was a big enough lure, audiences cheered at the sight of their favorite actors making a return they once thought impossible. 
If an actor ever says they're done with a role or finished with a franchise, don't believe them, because we've found more than a few who said they'd never return and then did anyway.
Christopher Meloni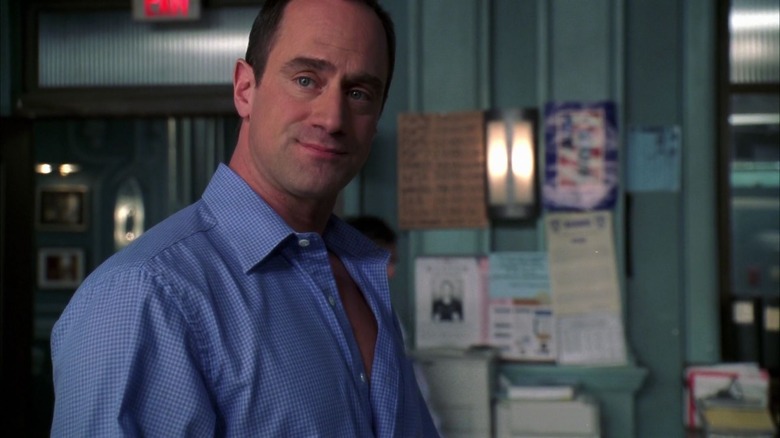 NBC
In the 1990s, "Law & Order" was far from the sprawling franchise of police procedurals it is today, with just a single series on the air. In 1999, it received its first spin-off, "Law & Order: Special Victims Unit," which arguably surpassed the original in popularity and cultural influence. The series covered darker cases involving the most heinous of crimes, and introduced stalwart detectives Olivia Benson (Mariska Hargitay) and Elliot Stabler (Christopher Meloni).
Quickly becoming one of the most iconic police partnerships in TV history, the duo spent 12 seasons side by side until actor Christopher Meloni decided to hang it up and walk away from the series. Though he remained coy on a possible return to the role, he nixed the possibility when asked about comeback rumors in 2014, and was fairly definitive in his declaration that he was done with the role. "I think the ship has sailed," he told Access Online. "I think that part of my life is done." He later revealed in an interview with Men's Health that part of his decision to depart had to do with pay issues. 
Nevertheless, in 2021, Meloni was suddenly back in the role that made him a TV star, appearing in an episode of "SVU" that saw Stabler's family come under threat. Part one of a two-part episode, it concluded with the series premiere of "Law & Order: Organized Crime," a new spin-off led by Meloni, who returned to the franchise as a series regular.
Natalie Portman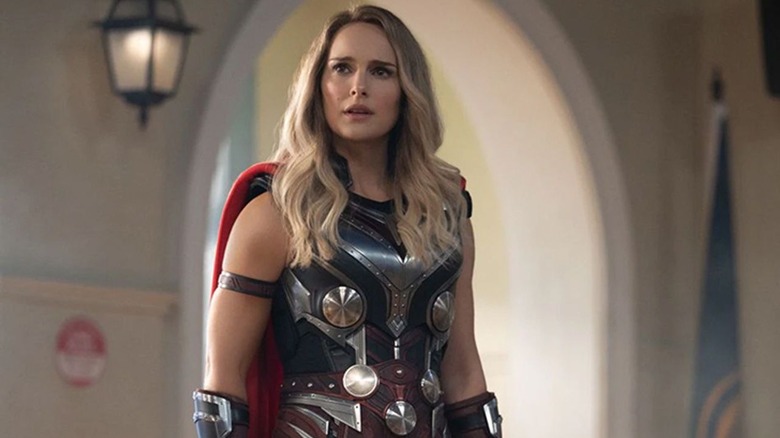 Marvel Studios
Following the casting of prestigious actors like Edward Norton in "The Incredible Hulk" as well as Jeff Bridges and Robert Downey Jr. in "Iron Man," it was clear that the nascent Marvel Studios was ready to bend over backward to secure the best talent possible. They did it again with the casting of Natalie Portman, the superstar actor who'd just wowed critics with "Black Swan" in an Academy Award-winning performance. She was chosen to fill the role of Jane Foster in 2011's "Thor," the hero's love interest. 
In December of 2011, less than a year after the movie's premiere, Portman had a falling out with Marvel during preparations for the sequel. Apparently, Portman was furious after prospective director Patty Jenkins left due to creative differences, and blamed the studio. Though she fulfilled her contractual obligations and appeared in "Thor: The Dark World," she was so miffed over the situation she was later quoted as saying she was 'done' with Marvel for good. That proved true at first, as she was nowhere to be found in "Thor: Ragnarok." 
The positive reception to the film without her may have made her regret her decision, because Portman was coaxed back into the role for the follow-up. As director Taika Waititi describes it, all it took was selling Portman on the idea of becoming a superhero, as "Thor: Love and Thunder" has her wield Thor's magical hammer Mjolnir and become the Goddess of Thunder herself.
Hugh Jackman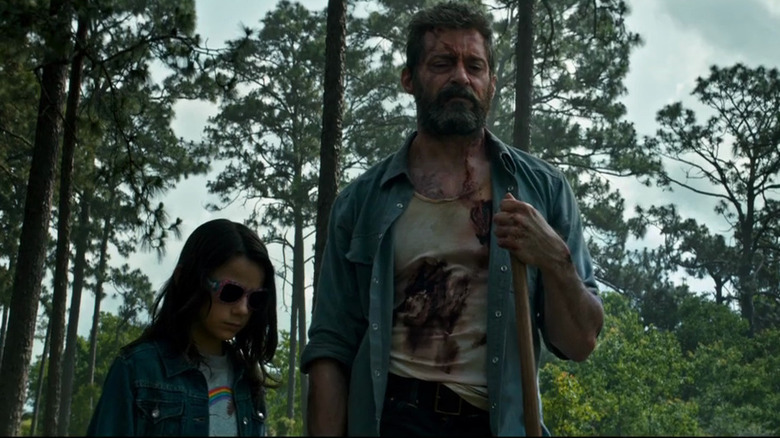 20th Century Fox
The star of the "X-Men" films beginning in 2000, actor Hugh Jackman parlayed his role of Wolverine to superstardom. He eventually got his own spin-off series, beginning with "X-Men Origins: Wolverine" in 2009, and closing out in 2017 with the James Mangold film "Logan." The latter was a dreary, grim story of an aging Wolverine who had to protect an innocent young mutant girl named Laura, and at the climax of the film, sacrificed himself to save her. The film was released to universal acclaim, with reviews hailing it as a masterpiece of modern action cinema. 
Rather famously, Jackman was adamant that "Logan" was the end of his time in the role of Wolverine, claiming a return would only cheapen the powerful, emotional ending for the character in "Logan." Yet, following the acquisition of Fox by Disney, which allowed the MCU access to the "X-Men" franchise, rumors swirled that Jackman might be interested in a comeback. 
The actor himself remained committed to Wolverine's retirement, at least for a while. Flash forward to 2022, and actor Ryan Reynolds announced the first "Deadpool" film under the MCU banner, and with it came the shocking reveal that Jackman would be back as Wolverine. Jackman has been lured back by the prospect of teaming up with Reynolds on a "Deadpool" sequel. It's been made clear that the story will not only do justice to the clawed Ol' Canucklehead but also won't trample on the legacy of "Logan." 
Harrison Ford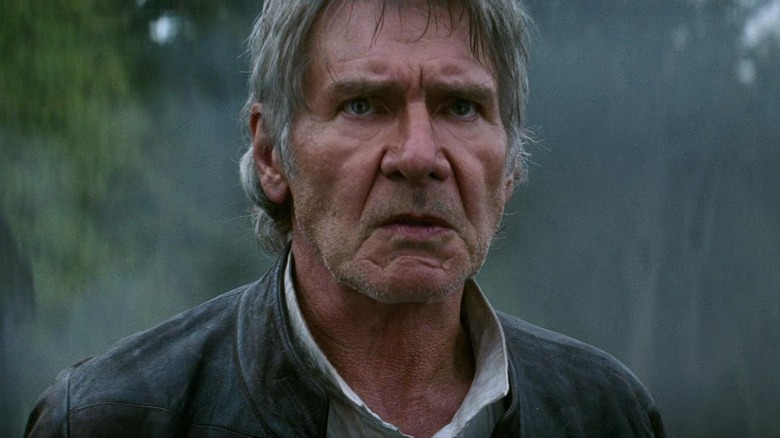 Walt Disney Pictures
At the center of the original "Star Wars" trilogy was space pirate Han Solo, the charming rogue who became a sci-fi icon, and helped make star Harrison Ford one of Hollywood's most sought-after actors. Despite the film making him a household name overnight, though, the actor has always had a love/hate relationship with the character.
During production of the third film, "Return of the Jedi," Ford notoriously wanted his character to be killed off so he could finally be done with the franchise. For decades, he was hounded with questions of whether he might ever consider returning. In 2010, he said pretty clearly that he never wanted a comeback for the character. While talking to ABC News (relayed by The Escapist), Ford said he thought the character was boring, and had no interest in revisiting "Star Wars."
Of course, we all know now that his refusals to return were eventually overridden. In 2013, just two years after that interview, it was announced that he'd be back as Han Solo in the first sequel film, "Star Wars: The Force Awakens." Released in 2015, the film finally gave him the death he so craved—yet a few years later, he returned again, this time from beyond the grave in "Star Wars: The Rise of Skywalker." The paycheck was surely a draw, but he also mentioned that J.J. Abrams personally persuaded him to make one final return (via USA Today). 
Leonard Nimoy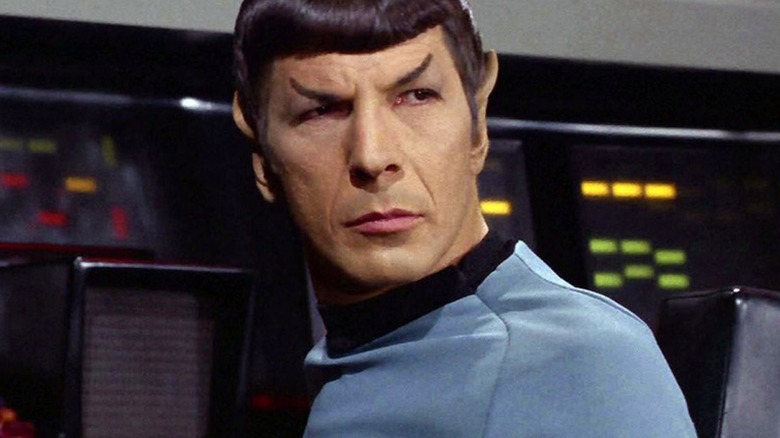 CBS
In the original "Star Trek" series, Leonard Nimoy played the stoic Mr. Spock for three seasons. As the pointy-eared science officer, Nimoy quickly became a cultural icon, known for his cocked eyebrow and his Vulcan nerve pinch. Over the years, the actor developed a complicated relationship with his character.
In 1975, he wrote a memoir titled "I Am Not Spock," where he expressed frustration with the role, which he elaborated upon in a 2008 interview with TrekMovie. "I was so heavily typecast and so heavily identified with the Spock character, it was difficult to draw attention to the other work that I wanted to do," he said. This led to Nimoy wanting out of the franchise for good, demanding that Spock be killed off in the second "Star Trek" film, "The Wrath of Khan." And that's exactly what happened. 
But the story didn't end there, because despite his desire to be done with the role, Nimoy was convinced to come back for the third film, "The Search for Spock," on one condition: he wanted to direct. In addition to four more films, Nimoy would also play Spock on TV one final time in a two-part episode of "Star Trek: The Next Generation," and nearly 20 years later he returned for J.J. Abrams' 2009 reboot and for a cameo in its sequel. Live long and prosper, indeed.
Patrick Stewart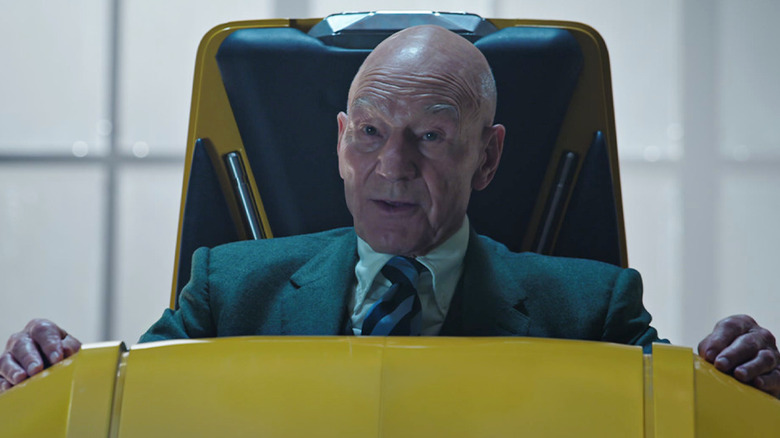 Marvel Studios
Patrick Stewart said goodbye to Captain Picard after 2002's "Star Trek: Nemesis," only to return in "Star Trek: Picard" in 2020, but it's not the Enterprise captain who Stewart said he'd never play again, but Professor Charles Xavier, the mutant telepath from the "X-Men" films. After "Logan," Stewart agreed with star Hugh Jackman that it was the right time to retire their characters.
"We were moved by the story," he told Digital Spy. "But we also both made the decision that we were saying goodbye to our characters as well." Even in the wake of the merger between Disney and Fox, Stewart shut down the prospect of joining the MCU as Professor X. "If we had not made 'Logan,' then yes, I would probably be ready to get into that wheelchair one more time." 
But in 2021, Stewart found himself asked to come back to play a different version of the character five years later in "Doctor Strange in the Multiverse of Madness," which may have been what convinced him to return. "Just like 'Star Trek: Picard,' I was a little unsure at first if it was a wise thing to do," the actor told Variety. "Having seen ['Doctor Strange 2'] on Monday night, I'm very happy and very proud that I've been part of that."
Ahmed Best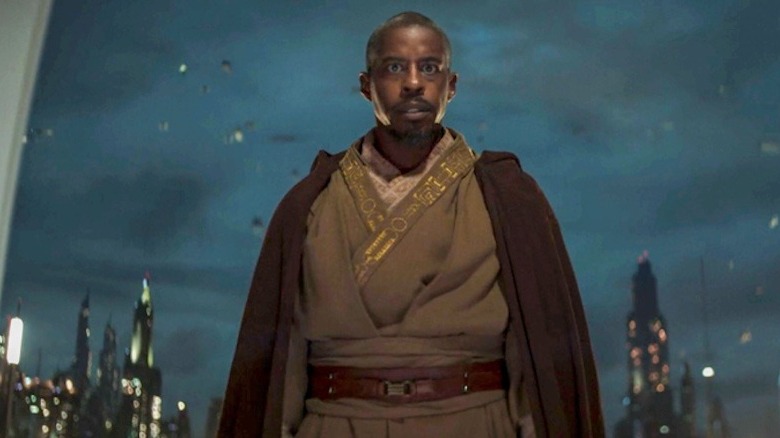 Disney+
In 1999, the "Star Wars" franchise came roaring back on the big screen with "Star Wars Episode 1: The Phantom Menace." One of its more divisive new characters was the all-CGI creation Jar Jar Binks, played by stage performer Ahmed Best. Sadly, vitriol from angry fans unhappy with the film was directed at the actor, and in recent years, Best has admitted that the backlash led to some seriously dark moments for him. As a result, he declared his days in "Star Wars" were over.
Interviewed for the YouTube series "These Are the Actors You Are Looking For," Best made it clear he wasn't interested in any kind of return. "I don't need to be back. [If they asked me back], I would say 'no.' I'm not interested in coming back. I did what I did and I thought it was great. I thought it was fun. And now I think it's time to move on."
More than merely uninterested, Best seemed understandably bitter at the thought of coming back to "Star Wars." So imagine the collective surprise when Best turned up in a 2023 episode of "The Mandalorian," this time as a saber-wielding Jedi named Kelleran Beq. "It was really Jon Favreau and Dave Filoni, and being with them, that made me want to come back." Best said following his triumphant return.
George Clooney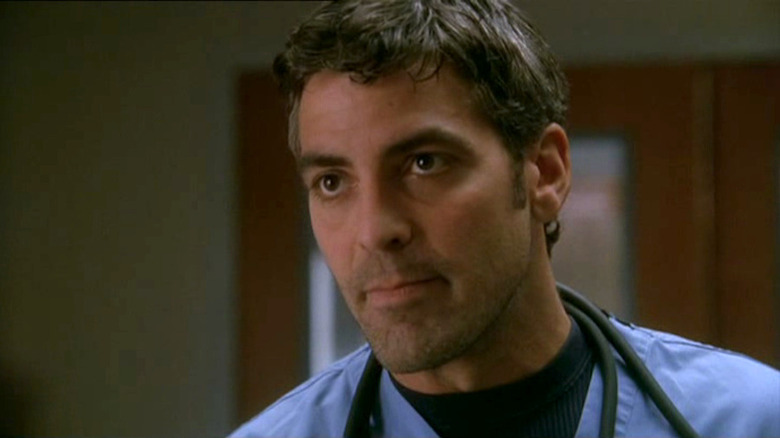 NBC
Today, George Clooney is one of the biggest actors on the planet and a major movie star. He got his start on television, with his breakout role coming in the 1994 medical drama "ER" from "Jurassic Park" creator Michael Crichton. There he played Dr. Doug Ross, the series' central character for the first five seasons, before saying goodbye for good in 2000. By then, he'd begun his journey to the big screen with hits like "From Dusk Till Dawn," "The Peacemaker," and "The Thin Red Line." Wanting to put his TV days behind him, he swore off ever returning to the series that made him famous.
"He is on record as saying he is not coming back," said Stan Rosenfield, Clooney's publicist, to TV Guide in 2008 (via Huffington Post). "It is something he has already done. He is busy making movies." Despite talk of a reprisal in a sweeping, multi-episode story in the 15th and final season of "ER," it seemed the idea of seeing Ross back tending to patients was dead—that is, until he made a cameo in one of the final episodes of the series, an installment called "Old Times."
A surprise return that was kept a total secret, the episode gave closure to the unresolved romance between Ross and Dr. Carol Hathaway, played by fellow star Julianna Margulies.
Jamie Lee Curtis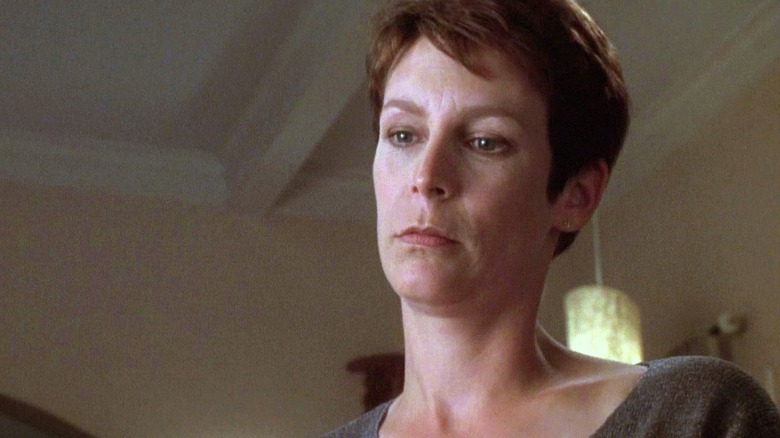 New Line Conema
Cinema's original scream queen, Jamie Lee Curtis made a name for herself when she starred as Laurie Strode, the teenage girl stalked by the knife-wielding slasher Michael Myers in John Carpenter's "Halloween." As Laurie Strode, the actor returned in "Halloween 2," but by the time the fourth film came around, Curtis badly wanted out of the franchise. She declined to return for "Halloween 4: The Return of Michael Myers," and producers realized she wouldn't come back, so killed her character off-screen.
The franchise later reinvented itself, and Curtis came back in "Halloween H20: 20 Years Later," thinking it would be the final film in the series, with Strode killing Myers once and for all. Stunned to learn later that producers were planning to make yet another sequel, Curtis agreed to come back again under the condition that Strode be killed off... and for good this time, so she could finally be done with the role forever. Producers acquiesced, but if you think that's the last time Curtis returned after swearing she was done, think again. 
In 2018, the franchise went back to its roots, erased just about every movie in the series from its continuity, and Curtis returned again... for three more films. Needless to say, if Curtis ever says she won't reprise a role, remain skeptical.
Ben Affleck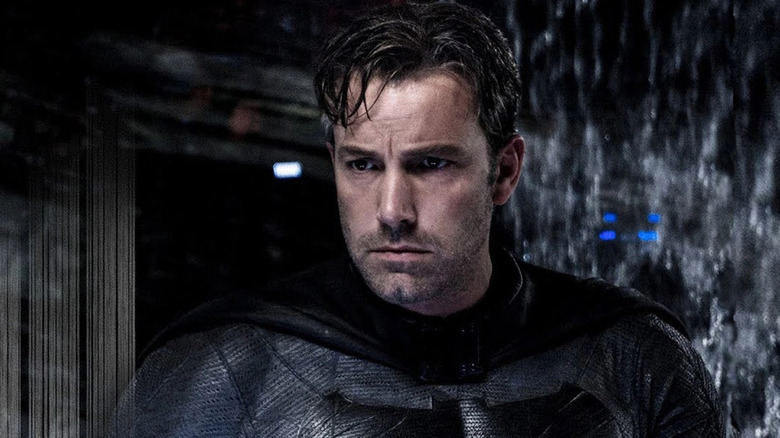 Warner Bros.
Rarely has there been an actor who seemed to regret taking on a franchise role as quickly as Ben Affleck. Cast as the new Batman for Zack Snyder's DCEU films, he first appeared in 2016's "Batman v Superman: Dawn of Justice," but problems began brewing almost immediately. Less than a year after the film's release in January 2017, Affleck withdrew as director of a spin-off film, "The Batman," and then in November of the same year said he was looking to exit the role entirely.
By 2019, Affleck seemed tired of even talking about it, and clearly just wanted to put his time as Batman behind him. He'd quit the role, director Matt Reeves had taken over "The Batman" and was ready to cast a new actor as the Dark Knight, and it didn't seem there was any way anyone was going to convince him to put the cape and cowl back on. And then, suddenly, he was back.
Rumored for months, the trailer for DC's "The Flash" film, released in 2023, saw Affleck return to playing Bruce Wayne in a supporting role. While it's also been announced that he'll be making a cameo in "Aquaman 2," the reshaping of the DCU under James Gunn likely puts a final nail in the coffin of his tenure.
Sean Connery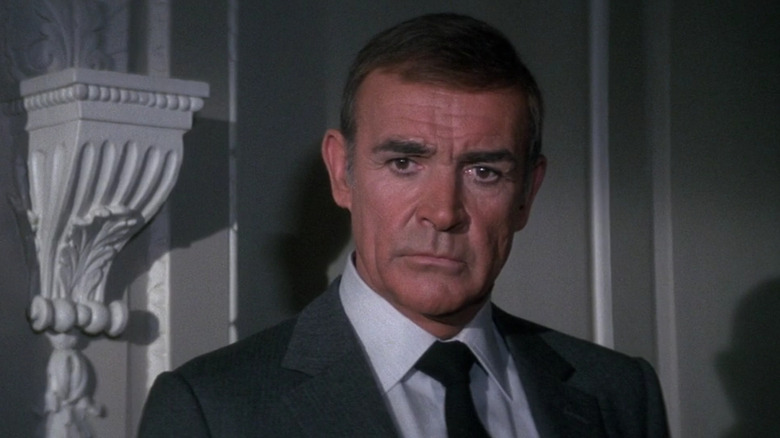 Warner Bros.
Sean Connery is arguably the most famous case of an actor swearing off a role and then coming back years later. So public was he about his disdain for the idea of returning to play James Bond after a lengthy and successful run that when he did ultimately reprise the role, they turned it into the title of the movie: "Never Say Never Again." 
What some fans may not recall is that his comeback as Bond in the 1983 film wasn't actually the first time he returned after saying goodbye. After attempting to put the role behind him after 1967's "You Only Live Twice"—after which actor George Lazenby took over the role—Connery was talked into coming back for "Diamonds Are Forever" in 1971 for a $1.25 million dollar payday. But the real shocker was his turn in "Never Say Never Again," where he reportedly only came back to spite the original producers (and another massive paycheck), as the film was separate from the main James Bond series and produced thanks to a legal loophole.
Connery played Bond one more time, though, voicing the character for a 2005 video game adaptation of "From Russia With Love."
Eddie Murphy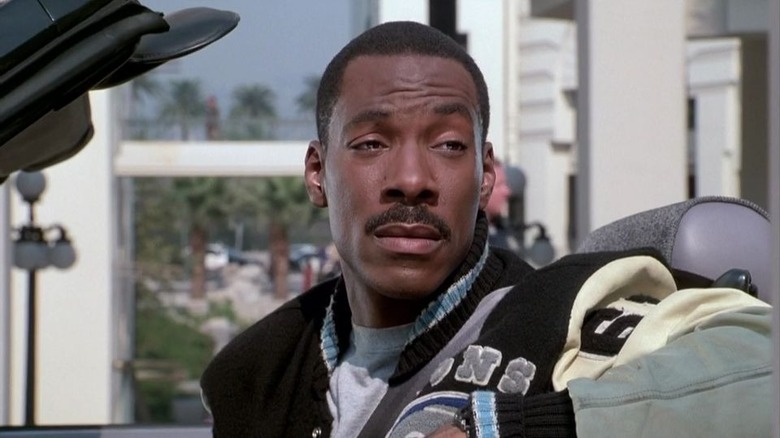 Paramount Pictures
In the early '80s, Eddie Murphy had become a breakout star thanks to appearing on "Saturday Night Live." But Hollywood realized that TV couldn't contain him and sent him to the movies. That included the 1984 classic "Beverly Hills Cop," where he played the wisecracking Axel Foley. It was a smash hit, and a sequel quickly followed, but Murphy was insistent that he'd never come back for a third.
"There's no reason to do it," Murphy told Rolling Stone in 1989. "I don't need the money and it's not gonna break any new ground. ... The only reason to do a 'Cop III' is to beat the bank, and Paramount ain't gonna write me no check as big as I want to do something like that." But come the early '90s, Murphy's career had hit a downturn after a series of poorly reviewed films like "Harlem Nights," "Boomerang," and "The Distinguished Gentleman." Perhaps looking for a safe bet, Murphy reneged after the studio gave him the massive payday he demanded—a whopping $15 million—and "Beverly Hills Cop 3" was up and running. 
Reports in 2023 suggest Murphy might step back into the role of Axel Foley one more time, with "Beverly Hills Cop 4" currently in development.
Daisy Ridley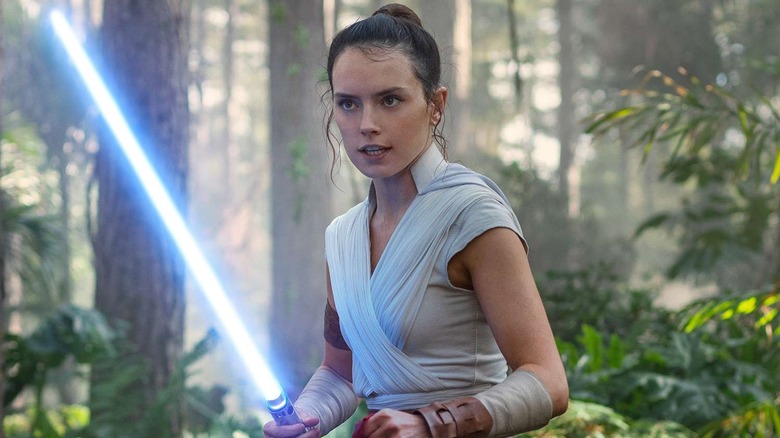 Walt Disney Pictures
While Harrison Ford, Mark Hamill, and Carrie Fisher all returned for "Star Wars: The Force Awakens," the film also added a new, younger cast, led by Daisy Ridley as an aspiring Jedi named Rey. While the first film was well-received, and one of the biggest movies of all time, its two sequels divided the fandom and Ridley's character proved polarizing.
Perhaps as a result of the negative attention, by the time the trilogy closed out with "The Rise of Skywalker" in 2019, Ridley had already announced her departure from the role. Asked by Rolling Stone in 2017 if she'd want to continue past the threequel, the actor answered with a firm 'no,' expressing a desire to move on. "I am really, really excited to do the third thing and round it out, because ultimately, what I was signing on to was three films," Ridley told the magazine. "So in my head, it's three films. I think it will feel like the right time to round it out." In 2020, she reiterated the sentiment, telling People that she was "satisfied with how that story finished," calling it a "perfect ending."
Yet in 2023, Ridley turned heads with her appearance at Star Wars Celebration, the semi-annual franchise convention, where she announced her return to the role of Rey. Now in the works, a new sequel will see Ridley reprise the role in a story set more than a decade later, where she runs an academy for emerging Jedi.