How Alexandra Breckenridge Behaved On The Set Of Virgin River According To Martin Henderson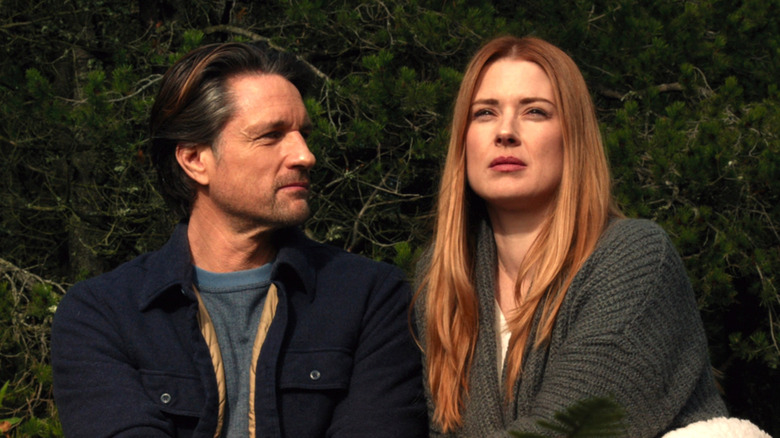 Netflix
The central storyline of the Netflix drama "Virgin River" is the romantic relationship between nurse practitioner Mel Monroe, played by Alexandra Breckenridge, and local bar owner Jack Sheridan, played by Martin Henderson. The two are instantly attracted to one another when they meet, which comes shortly after Mel moves to the small town of Virgin River in order to move on from the death of her husband. However, many hurdles get in the way of their getting together, such as Jack finding out that his ex Charmaine (Lauren Hammersley) is pregnant with twins and that he is the father (although they turn out not to be Jack's after all), Jack's PTSD from his time in the Marines, and Mel's struggles to grieve her late husband. Eventually, however, the two finally get together, with Mel even getting pregnant with Jack's child.
While Mel is, of course, the show's protagonist, Jack is easily the second most prominent character on "Virgin River" — after all, their relationship, as well as the actors' chemistry, is integral to the show. Thus, the two actors spend a whole lot of time together. So what is their working relationship like? According to Henderson, Breckenridge is a dream to work with.
In an interview with Brief Take, Henderson said, "She's very brave as an actress, she's very giving but she doesn't come to it with a lot of preciousness and seriousness. She does fine work but she has a very relaxed attitude."
Henderson says working with Breckenridge makes the job easier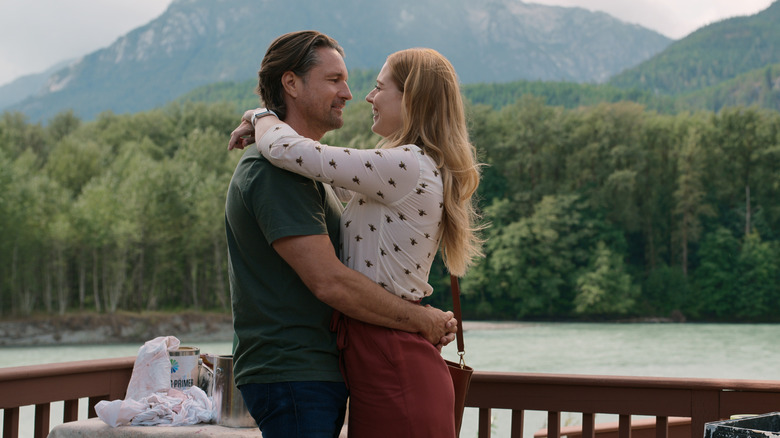 Netflix
During the Brief Take interview, Martin Henderson elaborated on what it's like to work closely with Alexandra Breckenridge on "Virgin River," during which he confirmed that Breckenridge is as professional as fans may have guessed. For one, he thinks that they're on the same wavelength. Henderson said, "There's a level of mutual respect there ... I could see us being friends in real life."
Further, the actor noted that because of their relationship of mutual respect, their jobs are made easier Henderson said, "She's just a very cool person and it just makes working with her a breeze." Beyond that, Henderson recognized how important their characters' relationship is to the show, which makes him even more appreciative that he enjoys working with Breckenridge.
Henderson continued, "And obviously, on a show like this where the show really hinges on this relationship working, it's just a gift that she's who she is because it makes those scenes a lot easier."