Matthew Perry Is Working To Get Those Awkward Keanu Reeves References Out Of His Book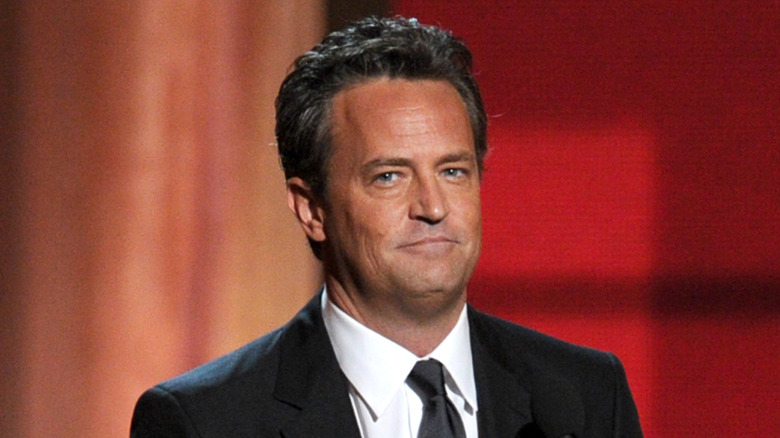 Kevin Winter/Getty Images
Matthew Perry took a shot at Keanu Reeves in his recent "Friends, Lovers, and the Big Terrible Thing" and it seemed to come from a place of ignorance of how beloved the actor had become over the last couple of decades. The backlash was swift and severe, prompting an apology via press release from the "Friends" actor: "I'm actually a big fan of Keanu. I just chose a random name, my mistake. I apologize. I should have used my own name instead."
Now, Perry is going a step further, reiterating his regret over the situation and even vowing to have the joke removed from future editions of the book. As reported by The Los Angeles Times, Perry spoke more on the matter at the Los Angeles Times Festival of Books during a panel about his memoir.
"I said a stupid thing. It was a mean thing to do," Perry admitted. "I pulled his name because I live on the same street. I've apologized publicly to him. Any future versions of the book will not have his name in it."
Perry said he'll apologize to Reeves in person if their paths happen to cross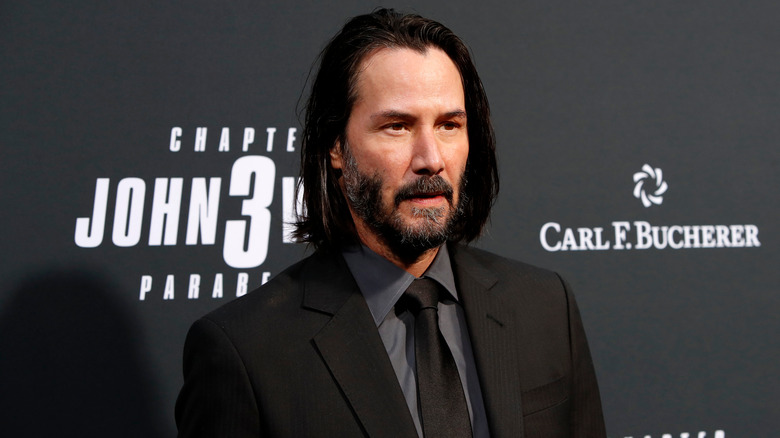 Kathy Hutchins/Shutterstock
Matthew Perry has already apologized publicly to Keanu Reeves for the insult in his book, and during his remarks at the Los Angeles Times Festival of Books, the "Friends" star said he'll apologize in person should the circumstances arise. "If I run into the guy, I'll apologize. It was just stupid," said Perry.
The whole thing stems from a running joke in Perry's book in which he lamented the premature deaths of actors River Phoenix, Chris Farley, and Heath Ledger, while pointing out that Keanu Reeves "still walks among us." The joke not only outraged Reeves' devoted fans, but also frustrated the "John Wick" star himself. According to a report from Us Weekly, Reeves was as taken aback as anyone by reports of the line. However, Reeves doesn't seem to have responded publicly to the situation, and it's not known if he ever will.
Time will tell who will be on the receiving end of the quip in future editions of Perry's book, but the safe money is probably on Chandler Bing himself.