Directors Who Made A Classic Indie Then Directed A Blockbuster For Their Next Movie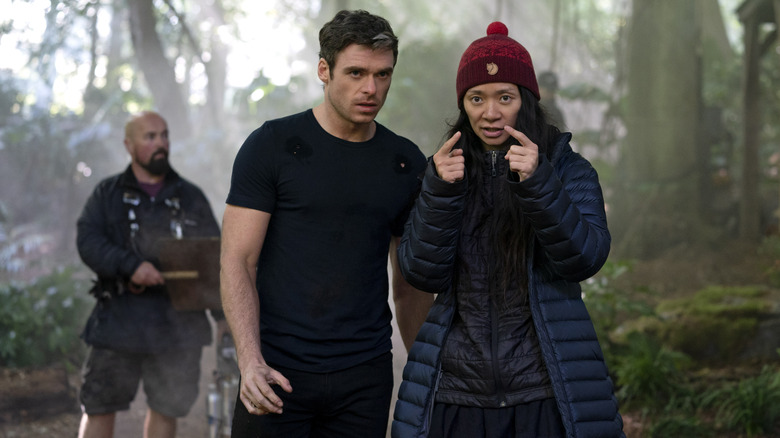 Sophie Mutevelian/Marvel Studios
Flashback to the summer of 1975, when a little-known director changed the very foundation of the film industry with a mechanical shark, a revolutionary marketing campaign, and a personal dream. Two years later, another young and sprite newcomer, coming off the success of "American Graffiti," took a leap of faith with his original idea for a space opera film when no one else believed in his vision. Together, Steven Speilberg's "Jaws" and George Lucas' "Star Wars" created a new movement in the industry known as the blockbuster era, where high-concept, big-budget pictures reigned supreme.
Today, this cultural phenomenon is the norm, with many up-and-coming directors being nabbed to direct the next big summer blockbuster. But before a director can be trusted to lead larger-scale productions with generous budgets, they must first prove themselves — usually by directing an independent film. Typically, indie films are identified by their smaller budgets, limited-release campaigns, and author-driven approach. Some consider indie films to have more artistic integrity compared to blockbusters backed by money-driven major studios, preferring their tendencies to take risks with original stories and stylistic choices. So when the following directors made the transition from classic indie to blockbuster, their jarring career shifts generated quite the buzz.
David Lowery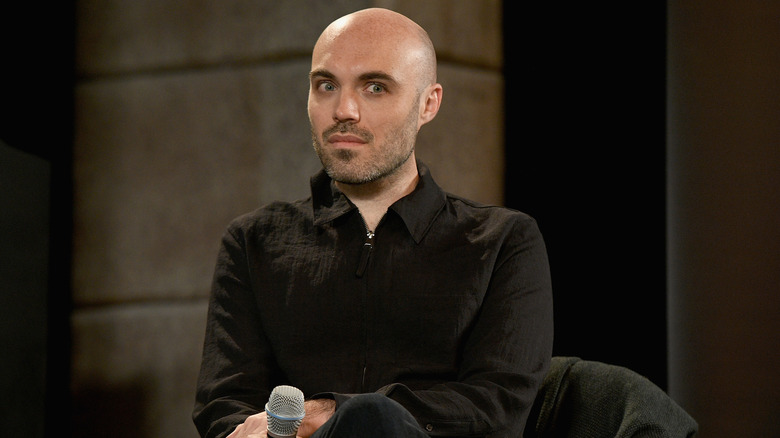 George Pimentel/Getty Images
After years of making his rounds at film festival circuits with films like "Pioneer" and "St. Nick," David Lowery eventually found a new wave of success with the critically acclaimed crime drama "Ain't Them Bodies Saints," which premiered at the 2013 Sundance Film Festival. Lowery's visually stunning and poetic style drummed up plenty of excitement among audiences and critics, and it didn't take long for studios to take notice.
During this time, Disney was in the process of reimagining the 1977 musical "Pete's Dragon," and Lowery was at the top of their list to helm the film. He was quickly hired as a screenwriter, then offered a directorial role, which Lowery initially turned down. "I didn't think it was going to be a movie that I could excel at, and I didn't want to wind up being one of those indie directors who makes a big studio movie and find it's compromised," Lowery told Business Insider in 2016. But Lowery felt a kinship to the script he worked so hard on, and eventually accepted. The new experience presented both opportunities and challenges, but ultimately Lowery's "Pete's Dragon" was met with universal praise for its heartfelt storytelling, visual enchantment, and Lowery's distinct directorial style. "I saw myself as an independent filmmaker," said Lowery. "But I still carried that flame of wanting to do something big that would set imaginations the same way mine had been watching 'Star Wars.' So there is part of me that always wanted to do this."
Chloé Zhao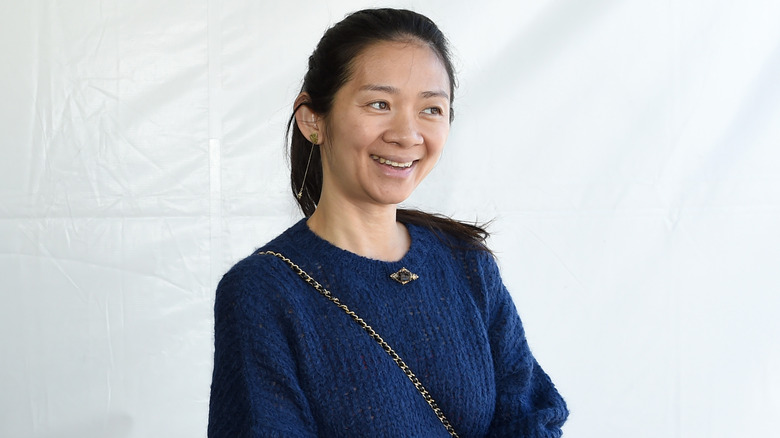 Amanda Edwards/Getty Images
One of the most notable voices in the independent film landscape is director Chloé Zhao — known for her critically acclaimed features "Songs My Brothers Taught Me" and "The Rider." However, it was her third feature, "Nomadland," that took her career to the next level. But before the best picture winner even hit theaters, Marvel Studios sensed Zhao's potential. During the development of Phase Four of the Marvel Cinematic Universe, Zhao reached out to the studio with a desire to make a Marvel movie. "I have been a fan of the MCU for the last decade," Zhao revealed to fellow filmmaker Barry Jenkins during an interview with Variety. "I just wanted to work with that team. Again, back to world-building. It is my favorite thing. That's why I love 'Star Wars.' There is a world that is so rich. I wanted to enter it and see what I can do." Impressed with Zhao's work and enthusiasm, the studio hired Zhao as director for the adaptation of the Marvel Comics series "Eternals."
Unfortunately, Zhao's direction — which was praised for its ambition and authenticity — wasn't able to save "Eternals" from mixed reviews. When reflecting on the reception of her first blockbuster, Zhao told Empire Magazine, "I have been on the receiving end of somewhat consensus, and divisiveness about my work. Neither of them has any real influence on me as an artist, because every time I'm lucky enough to create, I learn from the process." Safe to say Zhao won't let the negativity deter her from future artistic endeavors.
Colin Trevorrow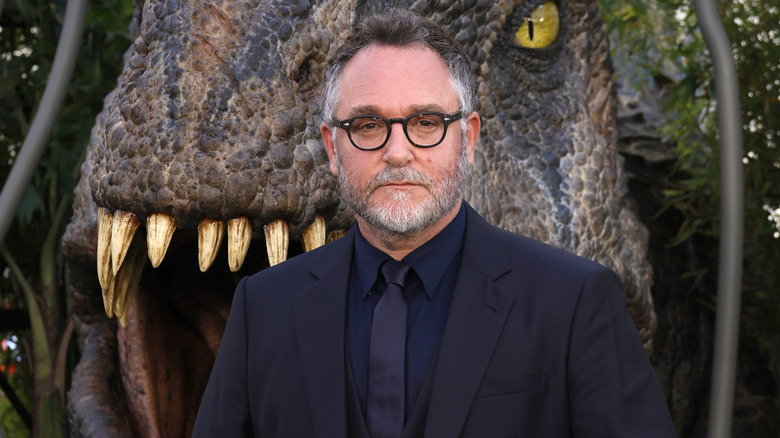 Frazer Harrison/Getty Images
One strange ad found in the 1997 issue of "Backwoods Home Magazine" forever changed the course of Colin Trevorrow's career, when it inspired him and Derek Connolly to write and direct their debut narrative feature, "Safety Not Guaranteed." The independent character-driven comedy screened at the 2012 Sundance Film Festival, where it won the Waldo Salt Screenwriting Award. It wasn't long before it caught the attention of none other than Steven Spielberg, who was in the process of getting the fourth installment of "Jurassic Park" off the ground.
In 2013, Trevorrow and Connolly were brought on to revise a final draft of the screenplay, while Trevorrow was also set to direct. This significant jump in Trevorrow's career meant uncharted territory. "We're not shooting it like an Indie movie all the time. I mean, it's very carefully planned. And, it's a different style of filmmaking," Trevorrow told /Film. The scale was exponentially multiplied, and the pressure was on, but Trevorrow proved there was no other man for the job. "Jurassic World" grossed more than $500 million in a single weekend, setting a new record. Many found the sequel a worthy addition to the franchise, prompting Trevorrow to stay on for two follow-up films — working as a writer for "Jurassic World: Fallen Kingdom" and writer/director for "Jurassic World Dominion."
Marc Webb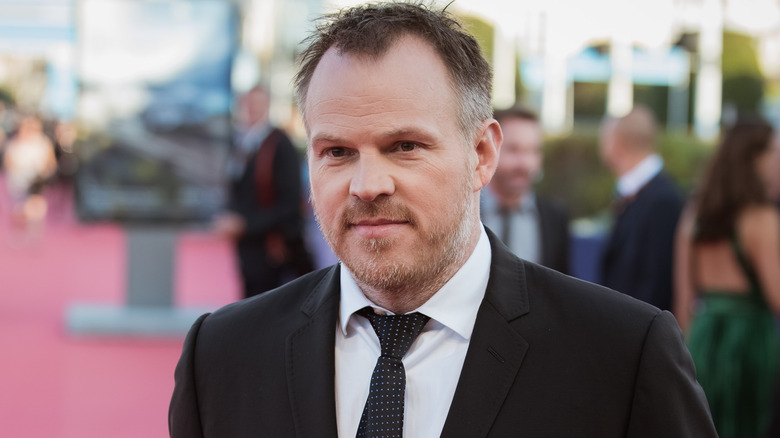 Francois Durand/Getty Images
It's not every day that an indie feature from a debut director becomes an award-winning sleeper hit. Premiering at the 2009 Sundance Film Festival, Marc Webb's romantic comedy "500 Days of Summer" was praised for its unconventional storytelling and earnest charm. It was a remarkable start to Webb's filmmaking career, but surely not even he could've predicted that he'd be directing the multimillion-dollar "Spider-Man" reboot for his next movie.
In 2010 it was announced Sam Raimi's "Spider-Man 4" would not be moving forward, replaced with a reboot of the franchise that became known as "The Amazing Spider-Man." But besides a coincidently perfect last name, why did Columbia Pictures and Marvel Studios choose a fresh-faced rom-com director like Webb to reboot one of their most successful superhero franchises? "The key for us as we sought a new director was to identify filmmakers who could give sharp focus to Peter Parker's life ... We believe Marc Webb is the perfect choice to bring us on that journey," Amy Pascal, co-chairman of Sony Pictures Entertainment, and Matt Tolmach, president of Columbia Pictures, announced during a press release. Ultimately, both of Webb's Spider-Man films were successful at the box office, and they certainly didn't mark the end of big blockbuster projects for the director.
Jon Watts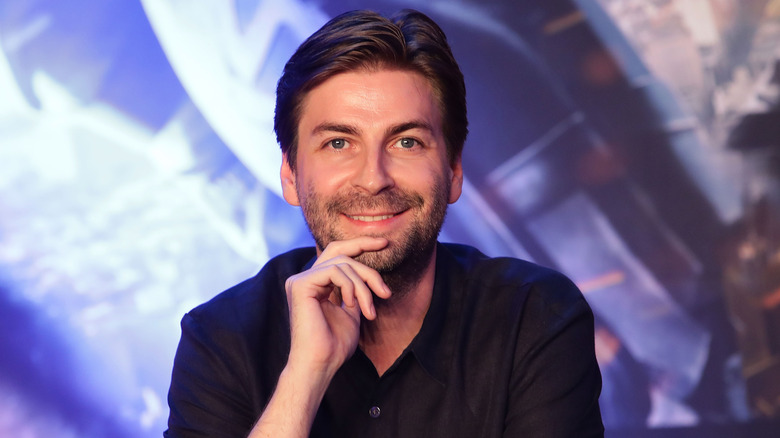 Chung Sung-jun/Getty Images
Nearly one year after the release of "The Amazing Spider-Man 2," Sony Pictures Entertainment and Marvel Studios announced a new trilogy of Spider-Man films to be integrated into the Marvel Cinematic Universe. But with Webb not returning to direct, who could be trusted with such a monumental task? Perhaps another indie director? Jon Watts was already turning heads with his road thriller film "Cop Car," but his persistence ultimately got him the coveted job. "I had a really great meeting with them – an initial meeting after they had seen 'Cop Car' – and I really didn't ever think I was going to get it," Watts reveals in an interview with Den of Geek. "Then I just, kind of, bothered them. And everyone at Sony. I made like a mood reel, just editing together a bunch of clips into almost like a fake trailer. To show people the tone I was imagining ... I really didn't think I was gonna get it, until the very very end."
The big leap from indie to blockbuster paid off. Watts saw great success with "Spider-Man: Homecoming" and its two sequels, "Spider-Man: Far From Home" and "Spider-Man: No Way Home." The mainstream spotlight has granted him other projects as well, with Watts as serving as writer and director of the Apple TV+ thriller film "Wolves," as well as the creator of the Disney+ series "Star Wars: Skeleton Crew."
Lexi Alexander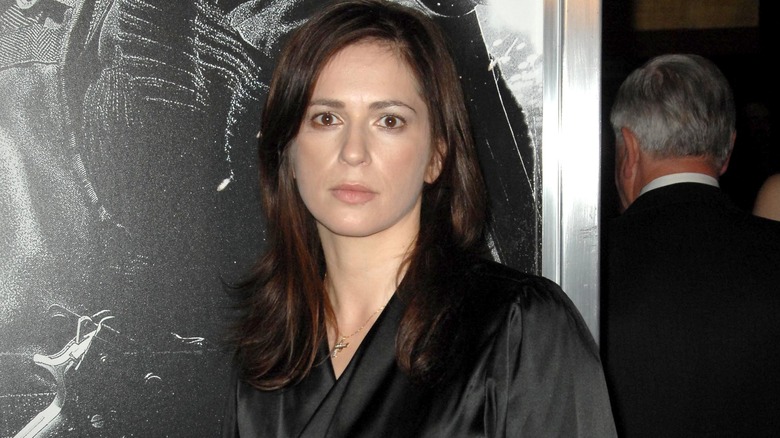 s_bukley/Shutterstock
Lexi Alexander's extensive background in martial arts and kickboxing have arguably helped jumpstart her career as a director. A close relationship with martial artist and actor Chuck Norris inspired Alexander to pursue stunt work in Hollywood, which then led to her directorial debut with the Academy Award-nominated short film "Johnny Flynton." Soon after, she directed her first feature, "Green Street" — an indie crime drama about the subculture of football hooliganism in the United Kingdom — which screened at the South by Southwest festival, where it won both the Jury Award and Audience Award. So when "The Punisher" sequel, "Punisher: War Zone," was in the works, Alexander shocked the world when she stepped up to the challenge, becoming the first woman to direct a Marvel film outside of Marvel Studios' MCU.
Alexander's initiation into the male-dominated genre caused skepticism among some small-minded viewers, who may not have thought a woman could take on the action film. Initially, "Punisher: War Zone" was panned by critics, which Alexander attributes to budgeting and marketing issues as well as creative conflicts, but in the years since its release, the movie has developed a substantial cult following. Unfortunately, at this point in her career, Alexander seems pigeonholed with projects fueled by violence and action. She's directed episodes for notable TV shows since, but a more than decade-long dry spell has left Alexander out of the feature-length director's chair for now.
Catherine Hardwicke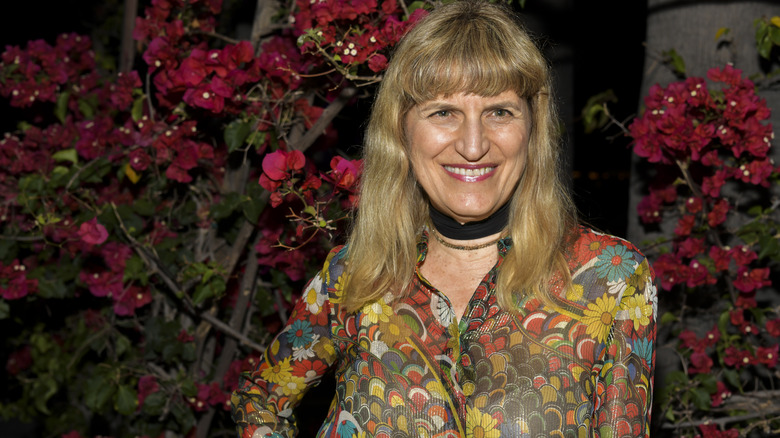 Rodin Eckenroth/Getty Images
Years of working on sets as a production designer inspired Catherine Hardwicke to pick up a camera and start making her own movies — the first of which was the 2003 teen drama "Thirteen." The film premiered at the 2003 Sundance Film Festival — where it won the Director's Award — and has been a staple in the independent film world ever since. Hardwicke followed it up with two more indie favorites: The skateboarding drama "Lords of Dogtown" and the biblical drama "The Nativity Story."
During this time, Stephenie Meyer's vampire romance novel "Twilight" was flying off shelves all around the world while Erik Feig — then president of production at Summit Entertainment — waited patiently to acquire the rights from an uninterested Paramount Pictures. When Summit eventually had the rights in hand, Feig already had Hardwicke in mind to direct.
The adaptation was praised for Hardwicke's direction, its reverence for the source material, and its irresistibly angsty romance. It wasn't long before the film spawned an entire franchise with two more sequels. However, due to scheduling and creative conflicts, Hardwicke was replaced by Chris Weitz and Bill Condon for "New Moon" and "Breaking Dawn – Parts 1 & 2," respectively.
Sam Taylor-Johnson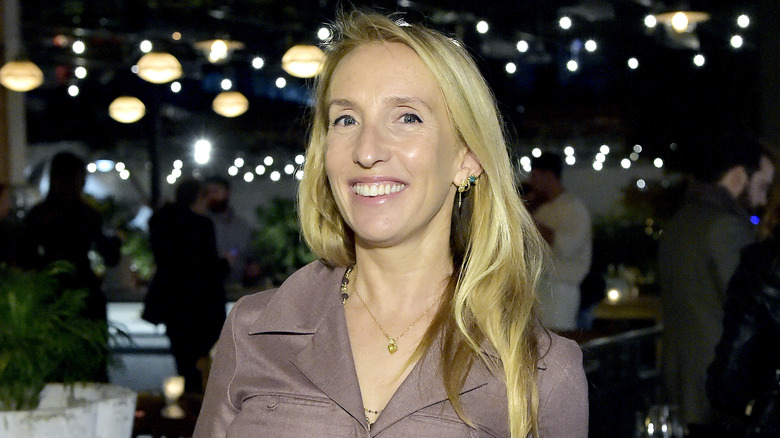 Stefanie Keenan/Getty Images
The popularity of "Twilight" has resulted in a number of cultural occurrences, from the resurgence of vampire obsession to the advancement of Kristen Stewart and Robert Pattinson's careers. But absolutely no one could've predicted how an erotic "Twilight" fanfiction written by an amateur writer would evolve into its own sexy franchise of books and movies. The "Fifty Shades of Grey" trilogy topped every major bestseller's list, so there was no wasting time when it came to developing the story for the screen.
Conceptual artist and photographer turned director Sam Taylor-Johnson had an award-nominated indie about the teenhood of John Lennon titled "Nowhere Boy" under her belt when she signed on to direct "Fifty Shades of Grey." The decision was announced in a press release, with producer Mike De Luca saying, "Sam's unique ability to gracefully showcase complex relationships dealing with love, emotion and sexual chemistry make her the ideal director to bring Christian and Anastasia's relationship to life." Taylor-Johnson proved to be a great fit when the controversial movie dominated the box office. However, she didn't continue with the rest of the series due to conflicts with the author and moved on to her next project, "A Million Little Pieces," a few years later.
Gareth Edwards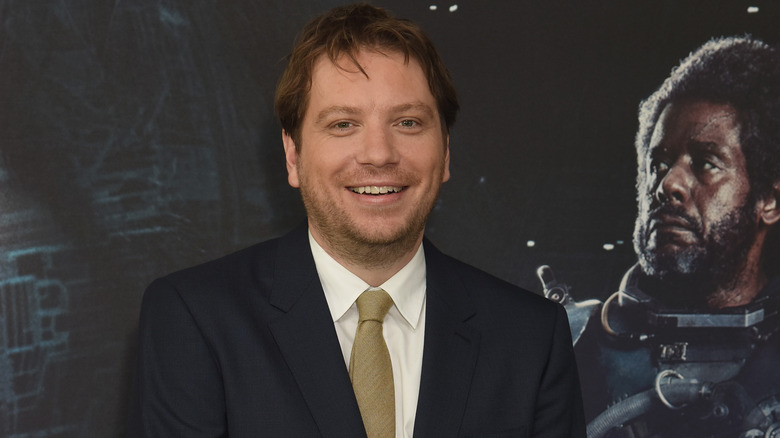 Dave J Hogan/Getty Images
Science fiction and fantasy genius Gareth Edwards began his career as a visual effects artist — a skill that came in handy when he made his directorial debut in 2010 with the sci-fi horror film "Monsters." With a skeleton crew of five people and a modest budget of $500,000, Edwards pulled off what many would consider impossible when "Monsters" grossed more than 10 times its budget at the box office. That kind of impact doesn't go unnoticed, so when Warner Bros. and Legendary Pictures were looking for someone to direct their reboot of "Godzilla," Edwards was a no-brainer.
In addition to being a "Star Wars" fan, Edwards was influenced by another blockbuster legend when approaching "Godzilla," with many noticing similarities to Steven Spielberg's style of filmmaking. Edwards' tactic of looking to the architects of blockbusters to help guide him through his first large-scale project was the right call. "Godzilla" was an overall success, but Edwards ultimately stepped away from the sequels. Following this decision, a new opportunity arose for Edwards to live out a childhood dream and direct the first ever "Star Wars" standalone spin-off, "Rogue One: A Star Wars Story."
Jordan Vogt-Roberts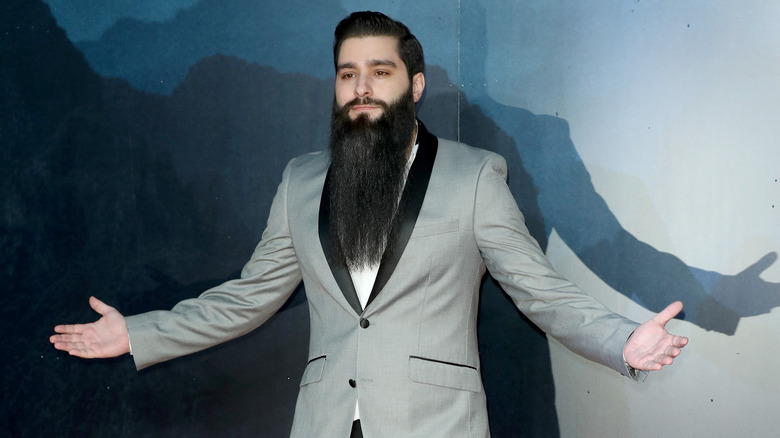 Tim Whitby/Getty Images
Years of directing web series and shorts led Jordan Vogt-Robert to direct his first narrative feature, "The Kings of Summer," which screened in 2013 at film festivals and was later released in theaters when CBS Films acquired the rights. The coming-of-age dramedy was charming enough for Vogt-Robert's name to be added to the pool of potential directors for the 2017 King Kong reboot, "Kong: Skull Island." Initially, the plan was for the project to be a direct sequel to Peter Jackson's 2005 remake "King Kong." However, after some reworking, Legendary Pictures decided to go a different route, creating a King Kong and Godzilla crossover instead. Jackson and his first pick director Adam Wingard were out, but Vogt-Robert was in.
Although it was only his second feature film, Vogt-Robert overcame the challenges and created a box office hit. When discussing the movie with Fandango, Vogt-Robert said, "I'm proud that when you watch the climactic battle, and when you watch many of these action sequences, they very much have my stamp on them. You can go, oh, so that's what happens when we give Jordan Vogt-Roberts millions of dollars and geniuses at ILM to play with."
Ryan Coogler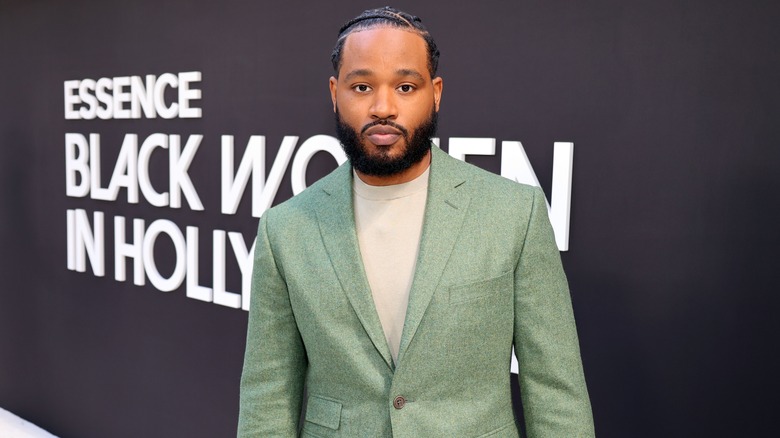 Arnold Turner/Getty Images
Ryan Coogler is one of the biggest names in Hollywood right now, which is even more impressive when you consider the director's humble beginnings as an independent filmmaker. From the early shorts he made while attending the USC School of Cinematic Arts, it was clear Coogler would go on to do great things. His feature-length directorial debut, "Fruitvale Station," starring Coogler's frequent collaborator Michael B. Jordan, marked the beginning of a prolific career. The film premiered at the 2013 Sundance Film Festival, where it won the Audience Award and Grand Jury Prize. It then went on to gross more than $17 million at the box office against a $900,000 budget.
Coogler's next move was crucial, but as he broke out into the mainstream with the "Rocky" spin-off "Creed," he made sure never to lose sight of what was important. "Never in a million years did I expect this movie to be made. I came up with the idea when my dad was diagnosed with a neuromuscular condition," Coogler told The Los Angeles Times. "Rocky was my dad's hero ... So I thought, maybe I come up with this story, maybe it's something I'll write and he reads it and gets motivated to fight." The film was an overwhelming success that generated two more sequels. However, Coogler passed the directorial torch in order to direct the Marvel movie "Black Panther" — another blockbuster triumph that cemented Coogler's place in the industry.
Patty Jenkins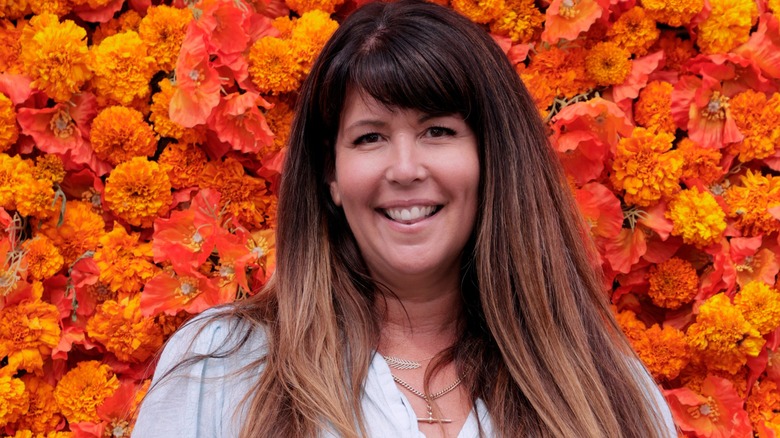 Frazer Harrison/Getty Images
Between releasing her classic indie "Monster" in 2003 and signing with Warner Bros. Pictures and DC Films in 2015, Patty Jenkins spent her time working in television on series such as "Arrested Development" and "The Killing." She finally got her big break a couple of years after plans for her to direct Marvel's Thor sequel fell through. It was then that Warner Bros. knew they needed her for their long-awaited "Wonder Woman" film. "Interestingly, I had been talking to Warner Bros. before I ever got involved with Thor, and that's how the Thor guys knew that I was interested. I was putting out there that there was a kind of superhero film that I would love to do," Jenkins told Empire Magazine. "I'm so happy I got my shot now."
"Wonder Woman" was an immense success, making Jenkins the record holder for the biggest domestic opening for a female director. She then became the highest-paid woman director when she returned for the sequel "Wonder Woman 1984." However, due to the state of theaters during the COVID-19 pandemic, "Wonder Woman 1984" failed miserably at the box office. Unfortunately, as we've seen with woman directors like Alexander, Jenkins may be paying the price for this uncontrollable misstep as we await Jenkins' next feature-length project.
Taika Waititi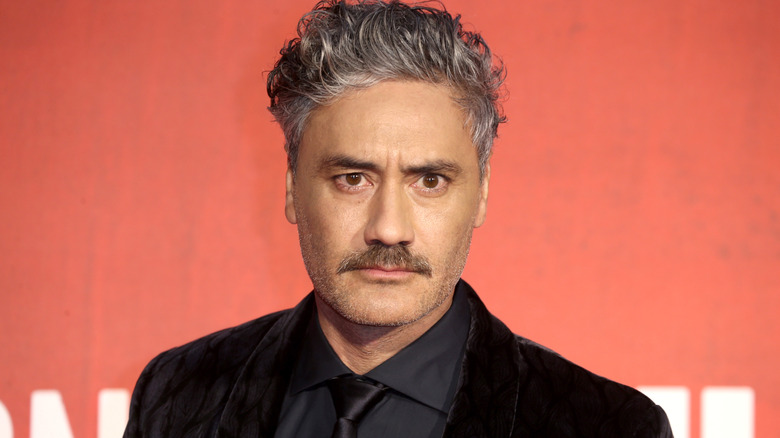 Fred Duval/Shutterstock
Award-winning filmmaker Taika Waititi began using comedy and filmmaking as outlets while studying at the Victoria University of Wellington. By 2005, he earned his first Academy Award nomination for his short "Two Cars, One Night." After releasing a few feature-length indie darlings such as "Boy" and "What We Do in the Shadows," Waititi became an unstoppable force in the industry. It was only a matter of time before Waititi's name was linked to a big blockbuster.
When a third Thor sequel was announced and "Thor: The Dark World" director Alan Taylor decided to step away, Waititi happily took his place. "I feel like a guest in Marvel's universe but with the creative freedom to do what I want," Waititi told Polygon. "I think this is the most different Marvel movie to date and one of the biggest." "Thor: Ragnarok" took home $122.7 million on its opening weekend — the most out of any Thor film — and became one of the best-received Marvel films ever released. Praises were sung for Waititi's fresh take on the beloved superhero genre. The studio couldn't pass up another sequel after the overwhelmingly positive response. Waititi was game, too — thus, "Thor: Love and Thunder" came to fruition.