Who Plays Georgie On Young Sheldon?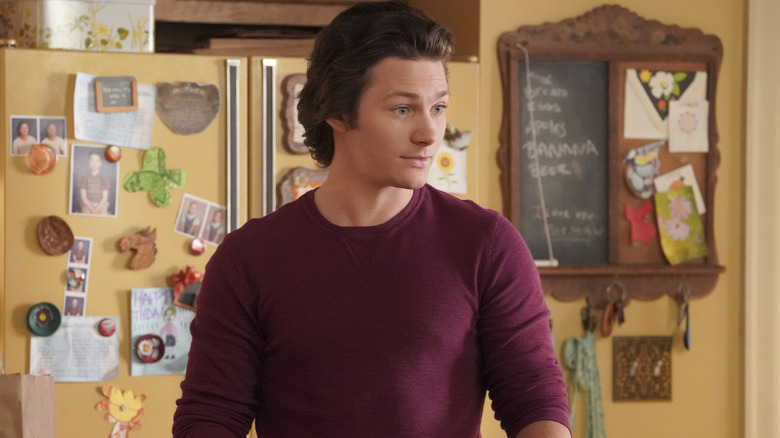 Bill Inoshita/CBS
One of the most interesting storylines of "Young Sheldon" has been watching Georgie, the eldest Cooper child, navigate through early adulthood. Not only is Georgie several years older than his siblings Sheldon and Missy, but he faces a very different set of issues — especially as he grows older. Throughout the series, fans watch Georgie drop out of high school, acquire a knack for sales, get his girlfriend Mandy pregnant, go to jail for smuggling cigarettes, and more. Suffice to say, the character's presence always keeps the Cooper family dynamic lively and stops the show from ever fully settling into a status quo.
Georgie has been a staple of "Young Sheldon" from its very beginning, but fans may be surprised to find that they actually don't recognize his actor from any other projects. Indeed, Georgie's actor Montana Jordan hasn't appeared in many other projects, but there's still some interesting tidbits worth knowing about the performer.
Montana Jordan brings Georgie to life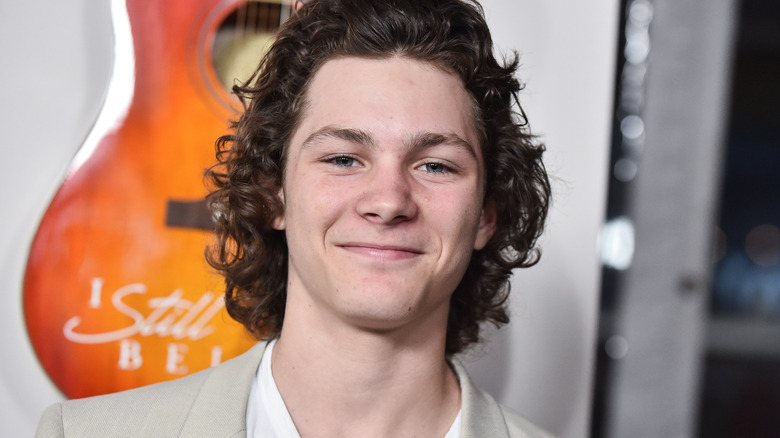 DFree/Shutterstock
Montana Jordan may have a major role on "Young Sheldon," but the actor is still quite a fresh face in the industry. Outside of the Cooper-centric series, Jordan has two credits to his name. The first is the 2018 Netflix film "The Legacy of a Whitetail Deer." This dramedy flick focuses on a hunter named Buck Ferguson (played by none other than Josh Brolin) as he plots out a thrill-packed weekend that will allow him to reconnect with his teenage son Jaden (played by Jordan).
Outside of that little movie, Jordan's only other credit to date is, well, on the show that birthed "Young Sheldon." Indeed, the actor has the distinction of being one of the handful of actors to appear in both "The Big Bang Theory" and "Young Sheldon." While Jerry O'Connell plays the grown-up version of Georgie in the original series, Jordan once guest starred as his younger version of the Cooper son in Season 12, Episode 10, titled "The VCR Illumination."
In an interview with ET, the actor spoke about the surreal quality of being a star throughout "Young Sheldon." "I'm a very chill and down-to-earth guy so now I'm just kind of realizing the position I'm in... and I'm very thankful for it but... I grew up watching people grow up on TV," he explained. "I'm not used to being on the other side of that and I'm from Texas. I'm a normal kid so it's kind of crazy to be on the other side of growing up on TV. It's wild."