Breaking Bad: Krysten Ritter's Return Originally Wasn't In El Camino's Script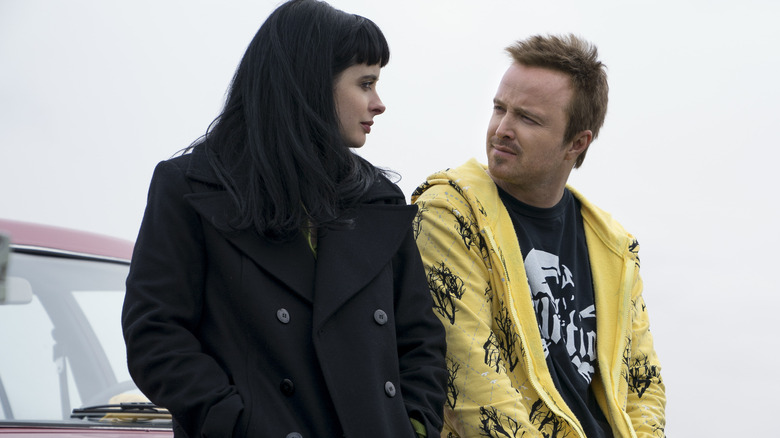 Ben Rothstein/Netflix
Regardless of how divisive "El Camino" was among the fandom, "Breaking Bad" fans have to admit the movie served as an emotional and triumphant ending to Jesse Pinkman's (Aaron Paul) story. One of the film's most gut-wrenching scenes comes at the end as Jesse drives off to start anew in Alaska, reminiscing on his time with Jane (Krysten Ritter). However, an early draft of "El Camino" didn't include Jane in the emotional farewell. 
"[Vince Gilligan] said that I originally wasn't there. Because the character is dead, you have to really make it make sense," Ritter revealed to The Hollywood Reporter. "But the ending of [El Camino] was so beautiful because he sent Jesse off into the sunset with Jane riding shotgun. So I thought it was such a beautiful ending for that character. It ended on a positive note. He was going to be okay, and she was there with him. So I thought it was awesome. I'm so glad that they included me, but yeah, I did hear that I wasn't in the original draft."
Thankfully, Gilligan made the right choice, letting Jesse reflect on the good times with Jane in his closing moments and giving the fan-favorite character the happy ending he deserved.
Krysten Ritter had an incredible time filming El Camino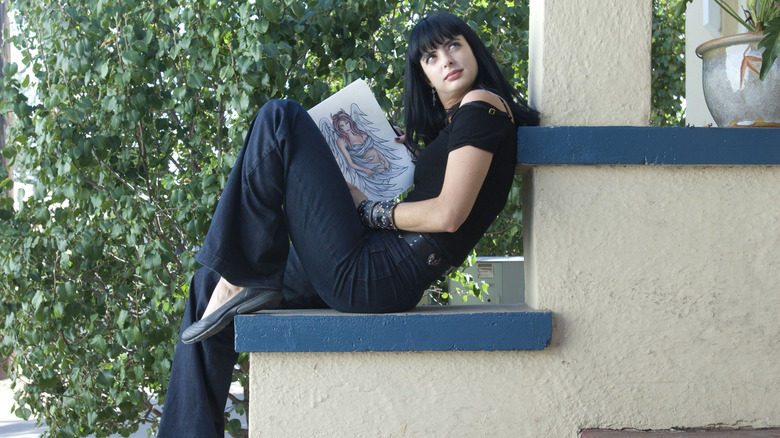 Lewis Jacobs/AMC
Not only did Krysten Ritter's appearance in "El Camino" give her one last opportunity to play Jane, but it reunited the actress with her former co-star Aaron Paul, letting them reflect on the glory days of "Breaking Bad."
While speaking with The Hollywood Reporter, Ritter commented on how much fun she had with Paul on the "El Camino" set. "It was really fun to compare the old photos that were almost ten years to the day of what we were wearing before versus the new version that was crafted for us," she told the outlet. She continued reminiscing on the good times, saying that production wanted Paul to wear a ridiculous-looking hat which the actor was adamant that he hadn't worn 10 years prior. However, they eventually learned that he had worn it before, making for a hilarious story.
While the fun was at an all-time high, "El Camino" also gave Ritter the opportunity for a swan song as Jane. In the interview, she said that "Breaking Bad" was one of the greatest television series ever, so revisiting her character was an honor. "It was like, 'I'm doing a victory lap and I'm reliving the glory days,'" she told the outlet.