Here's How You Can Watch Survivor Live Online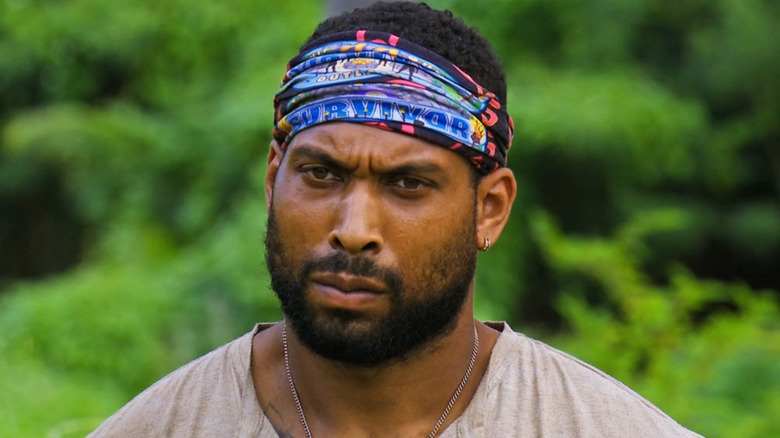 CBS
Contains spoilers for "Survivor" Season 44, Episode 8 — 'Don't Get Cocky Kid'
Considering that "Survivor" is at 44 seasons, Jeff Probst and the production crew have to come up with plenty of twists and turns to keep the game fresh and drama-filled. Of course, the current season of "Survivor" features plenty of diverse personalities and tenuous alliances that shift almost daily. So far, audiences have seen a seemingly romantic relationship develop between Matt and Frannie, Bruce's Season 44 premiere injury, deceptions involving fake immunity idols, and stunning blindsides, like in the most recent episode.
There are options to watch the popular show live for those who do not have access to cable television. If one is so inclined to watch the series as it premiers, then FUBO TV, Paramount+, or DirecTV Stream will fill in the gap of broadcast television. Paramount+ makes perfect sense considering that Paramount owns CBS, but it is important to note that the basic Paramount+ plan has the most recent episode the day after it premiers on CBS, while those with the premium iteration can watch it live. 
Unfortunately, DirecTV Stream is a bit more erratic with its offerings, which lets people watch live, but it does not allow on-demand streaming till two weeks after the episode premiers. Luckily, all of these services offer free trials, so one can check out the services before fully committing.
Survivor 44 is chock full of surprises and subterfuge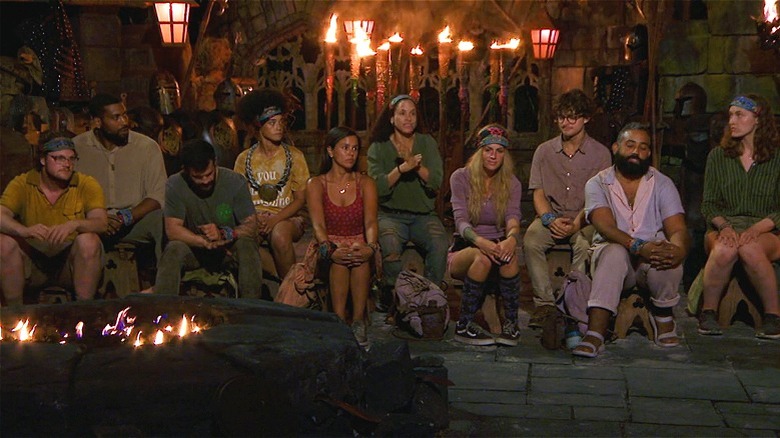 CBS
Although "Survivor" has been airing for quite some time, Season 44 has seen the Soka, Ratu, and Tika tribes struggle for dominance. Unsurprisingly, many of the contestants are familiar with the typical protocols of the game, though this hasn't prevented Jeff Probst from throwing curve-balls, like reshuffling tribes, offering immunity to half of the contestants while blocking their votes, and restricting communications. Needless to say, Season 44 has been spicy, and the most recent episode contains a shocking blindside involving an immunity idol played for somebody else.
Speaking with TVLine, former Seattle Seahawk Brandon Cottom explained how he was caught off-guard by Danny's clever immunity idol play to protect Frannie. With a tremendous amount of votes rendered moot, Brandon was forced off "Survivor" with just four votes. When asked who he thinks is currently the most dangerous player on "Survivor," Cottom answered Frannie. 
"I really thought that Frannie was one of the most dangerous players. She was very tuned in with Soka," Cottom said. "She was likable, but she was also killing a lot of the challenges. I knew she was a big issue, and honestly, the biggest threat out there." If one is so inclined to keep up with "Survivor" and how Frannie is doing, there are plenty of options.