The Wire's Creator Assured Idris Elba He'd Be An A-Lister Before Killing His Character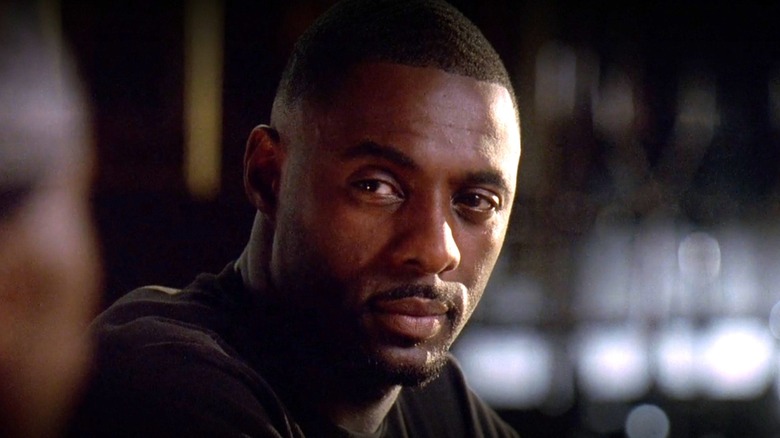 HBO
By Season 3 of "The Wire," the tension between Russell "Stringer" Bell (Idris Elba) and Avon Barksdale (Wood Harris) reaches a breaking point as they butt heads over how to run their narcotics trafficking organization. While Avon wants to keep things status quo, Stringer envisions a more businesslike operation. Ultimately, this vision leads to Stringer's demise, which the actor behind the character was not pleased about.
According to show creator David Simon in an interview with the Associated Press, Elba thought his untimely exit from "The Wire" would halt his positive trajectory of being seen as leading man-worthy. At the time, Simon tried to assure him that he wouldn't fade from the spotlight.
Simon recalled, "I remember talking with him over the script and saying, 'Idris, you're going to have movie roles. You're going to be an A-lister. People are going to get a load of this death; they're going to acquire this story arc in retrospect. This is your calling card man. You're going to do fine.'" However, Elba wasn't exactly convinced.
Idris Elba didn't think his post-The Wire roles were remarkable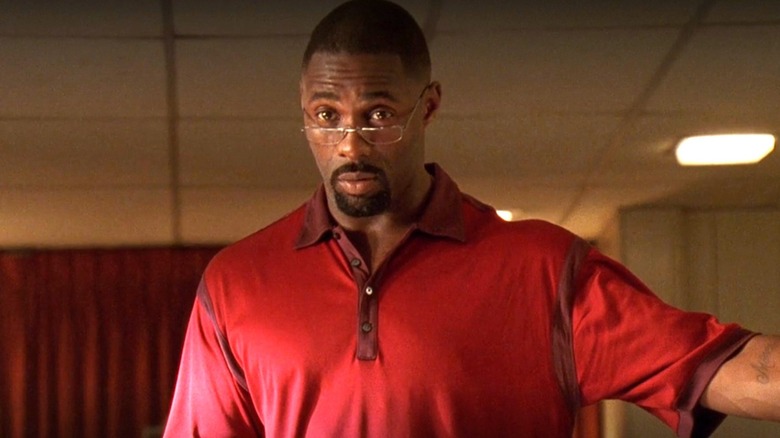 HBO
After Idris Elba's unwanted exit from "The Wire," he wasn't necessarily struggling for work, but the jobs he landed weren't what David Simon prophesied for him. A big issue was that much of the industry believed him to be American thanks to his ability to hide his British accent on "The Wire."
"When they realized I was not [American], I suddenly stuck out like a sore thumb. I felt more scrutinized. I was enjoying success, but I don't think I was being pushed or stretched as an actor. I don't think I was getting roles that were like... remarkable," Elba said in an interview with The Guardian. "I could see that there was a glass ceiling coming. I could sort of see the smudges on it."
Elba may have been doubtful for some time that he'd someday earn A-lister status, but eventually, he did break through that glass ceiling. He's enjoying over a decade of success as detective John Luther on the BBC's "Luther," which was expanded to include the 2023 film "Luther: The Fallen Sun." In fact, he's the first Black actor to helm a primetime BBC drama. Oh, and it can't be forgotten that Elba was deemed PEOPLE's Sexiest Man Alive in 2018.