Fear Caused Patrick Wilson To Initially Reject Directing Insidious: The Red Door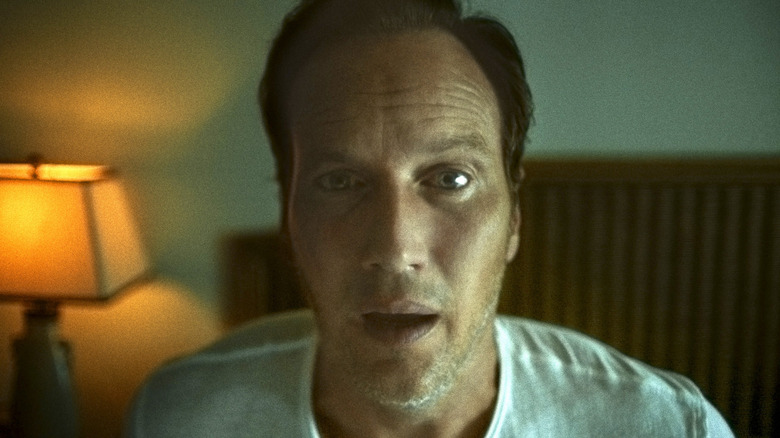 FilmDistrict
The trailer for "Insidious: The Red Door," which is coming out this summer, has just been released — much to the delight of horror fans everywhere. The upcoming film is the fifth film of the "Insidious" franchise and is set 10 years after the events of 2013's "Insidious: Chapter 2." It sees the Lambert family once again dealing with the demons of their past. Ty Simpkins, Rose Byrne, and Patrick Wilson all reprise their roles from the previous films.
As well as returning to the role of Josh Lambert, Wilson is also stepping into another role: that of director in the actor's directorial debut. But, as it turns out, it wasn't an easy decision for Wilson to agree to take on the significant responsibility of directing. In fact, he was pretty scared of the prospect.
In an interview with IGN, Wilson admitted that he was scared to follow in the footsteps of former "Insidious" directors James Wan and Leigh Whannell. Ultimately, however, the fear didn't last too long. Wilson said, "The more I thought about it, kind of like with acting choices ... if a role makes me uneasy and I can't wrap my head around it and it scares me to do it, then usually that's a really good thing. My fear of wanting to step into this genre and specifically back into the Insidious world and take the reins, it lasted about 24 hours."
Wan was elated that Wilson was taking over as director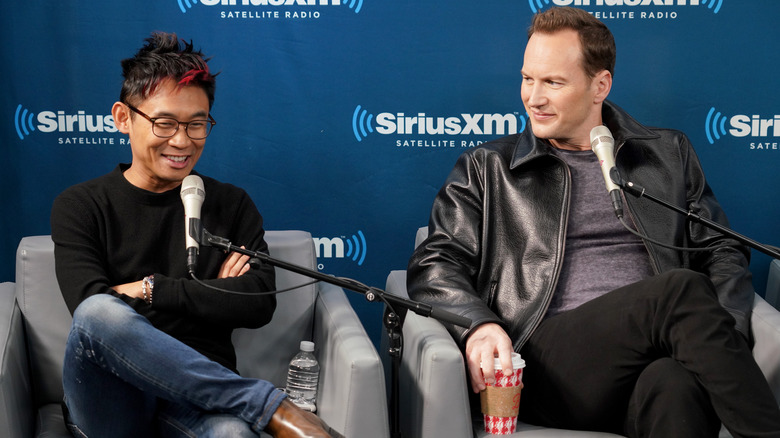 Cindy Ord/Getty Images
James Wan — who has plenty of horror experience, having directed the likes of "Saw" and "The Conjuring" alongside "Insidious" — couldn't be happier that Patrick Wilson decided to direct "Insidious: The Red Door." Namely, he cited Wilson's film expertise as the number one reason why he was perfect for the job.
Via email, Wan told IGN, "I've gotten to know Patrick very well over the years of collaboration, and I know what a film buff he is. He is extremely knowledgeable about cinema and its craft. We would geek out over movies all the time in between our setups, and making movie references on set became our shorthand. So it felt right that he was making the transition into directing, and I couldn't be happier that he's doing it with the 'Insidious' franchise."
Wilson is in agreement that an "Insidious" film was the right move for his first time taking a stab at directing. He noted that he had always known he could get pulled into directing but that it needed to be a project that he fully believed in. The actor continued, "I wanted to take all these little breadcrumbs that James had left along the way ... You're dealing with a lot of very heavy subjects, but there's really no better genre to explore that than horror because it really becomes very operatic. That's what I love about horror."