Arrow: New DC Characters Coming To Season 7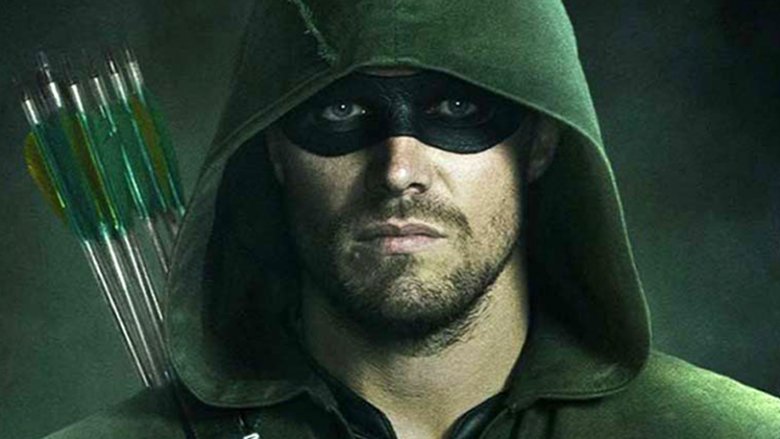 The CW
Some new faces — that are actually old favorites — are joining the Arrow crew. 
Lead Arrow actor Stephen Amell, who plays Oliver Queen himself, revealed in an interview with The Music Australia that a number of DC Comics characters are coming to the series in season 7. 
"I think that you will see some very, very new and exciting characters in season 7, characters that have a canon in DC," Amell teased. "And I think that we will continue to do what we've always done on this show, which I'm very, very proud of, which is create some new characters. Hopefully, long after I'm done playing Arrow — whenever that may be — hopefully we'll carry on in the DC universe."
While many fans have already expressed excitement about the impending addition of characters who are deeply embedded in the DC Comics lore, others have taken the news with a grain of salt, feeling the inclusion of established DC characters is important but complaining that the original heroes and villains created specifically for Arrow aren't as significant and shouldn't be as highlighted moving forward. Such characters include John Diggle, played by David Ramsey, who made the leap from the small screen to the comic page rather than the other way around, as well as Emily Bett Rickards' Felicity Smoak, Caity Lotz's Sara Lance, and Willa Holland's Thea Queen. 
Amell praised Arrow's original characters when speaking with The Music Australia, saying that years down the line, filmmakers wouldn't be able to create a movie about the Green Arrow by only using DC Comics heroes and villains that existed before the series debuted — that's just how vital they are to the character's story now.
"One of the things that I'm most proud about is that, 25 years from now, if they made a Green Arrow film, they would have to make it with John Diggle and Felicity Smoak and Thea Queen and Sara Lance and a lot of the characters that we've brought in and have created as we've gone along," the actor said. "I would hope that if you were looking at the blueprint of how to do a successful Arrow show, people would be like, 'Yeah, you have to have those characters — those characters are a part of it now.' And the fact that we created a bunch of them, or at least reconstituted some of them in some instances, that's the most impactful thing that we've done."
He later doubled down on his remarks, defending the show's OG characters while addressing negative buzz on Twitter: "Just read a bunch of stuff on Twitter about people complaining that I think characters our show has created are now integral to the Green Arrow canon going forward. Well, they are. So get over it."
There's no telling which DC Comics characters will pop up in Arrow season 7, but considering the end of season 6 saw Amell's Green Arrow get carted off to prison, we wouldn't be surprised to see some supervillains join the cast. 
Arrow will return to The CW for season 7 later this year.