The Rookie S5 Episode 20: Lucy Going Undercover Seems Painful For Tim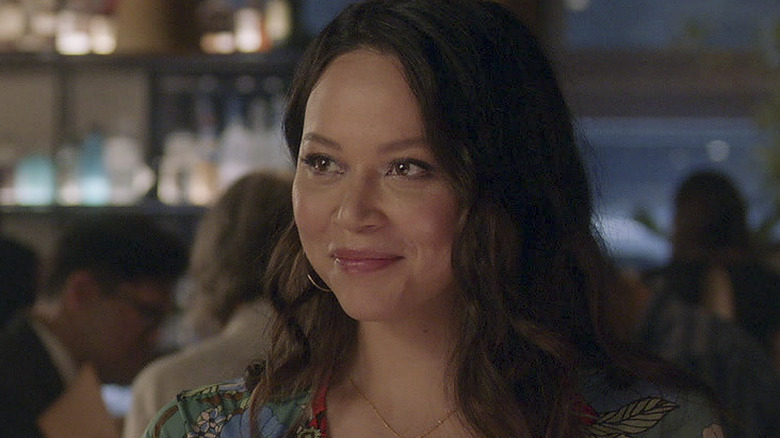 ABC
The following contains spoilers for "The Rookie" Season 5, Episode 20, "S.T.R."
Lucy Chen (Melissa O'Neil) has always wanted to prove herself to her superiors and her parents. In the most recent "Rookie" episode, she appeared to finally get that chance when an opportunity for undercover work drops on her desk. She ventures into this new territory with Isabel (Mircea Monroe) and learns some good advice about this important but dangerous work. By the end of the episode, Lucy seems excited at the prospect of doing more of this line of work, and while Tim (Eric Winter) wants to be supportive, fans quickly caught on that he's clearly worried about what could happen to her.
Fans took note of this in the most recent episode, and many believe it could spell trouble for their relationship. Redditor u/jdessy stated as much in a discussion thread, "I suspect that, when Tim said that they would be fine with her going UC for months at a time, that that's NOT what is about to happen. I'm willing to bet it'll be the cause of their relationship deteriorating and potentially leading to a break-up if Lucy goes UC at the end of the season/beginning of next season." No matter what happens, fans firmly believe Tim and Lucy will have some problems going forward. 
The Rookie fans are prepared for a longer conversation between Tim and Lucy down the road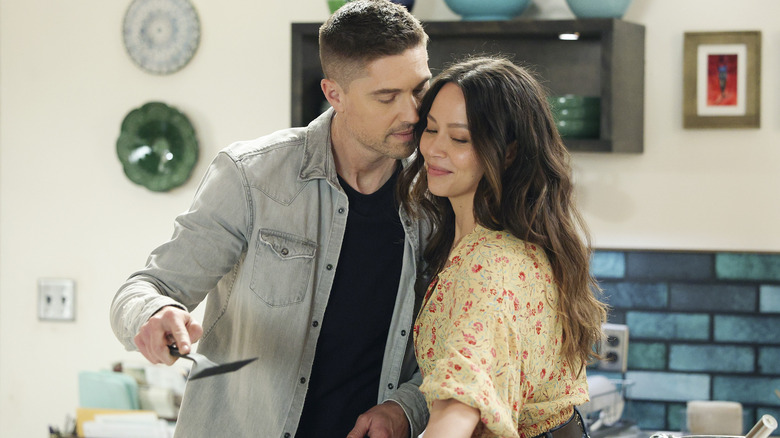 ABC/Raymond Liu
Being a police officer isn't an easy job. It becomes even more difficult when someone takes on additional responsibilities that further put their lives in jeopardy. While Lucy seems ready and willing to put her own health in danger for the sake of a case, Eric naturally feels some trepidation. While he was supportive in "S.T.R.," things may not always stay that way, especially as Lucy delves further into the case. Twitter user @Impossiblebye thinks it's only a matter of time until the two reach a blowout: "This is the face of a man who is terrified but willing to put his feelings aside for the woman he loves. I cannot wait for this to lead to an even deeper conversation."
Others are so impressed that Tim is able to push back his own fears because he understands what this assignment means for Lucy, like @ChenfordLand writing, "You can clearly see that Lucy being a UC it's hard on him but that he's fighting his own demon about it to be there for her — he's so in love with her." What's even more amazing is that all of that emotion was expressed simply through Tim's facial expressions. It's a testament to his ability as an actor, and while "The Rookie" Season 5 is almost over, it likely won't be the last time the two have a hard talk.