Virgin River's Marco Grazzini Loves Mike's Humor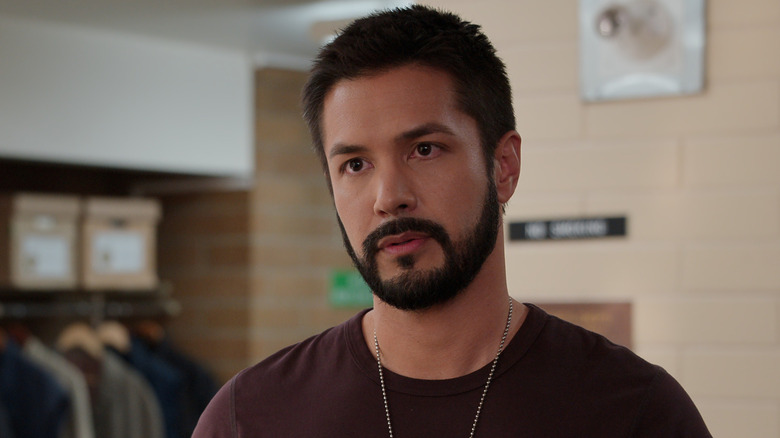 Netflix
The Netflix drama series "Virgin River" may focus on nurse practitioner Mel Monroe (Alexandra Breckenridge) — and her blossoming romance with local bar owner and former Marine Jack Sheridan (Martin Henderson) — but the show also has plenty of supporting characters who get their fair share of spotlight. 
One of those supporting characters is Mike Valenzuela, played by Marco Grazzini, a police detective and a friend of Jack from their days in the Marines. Grazzini entered the mix in Season 2 as a recurring character, before being bumped up to main cast member for Season 3 where he has remained since.
So what has Grazzini's experience been like portraying Mike? For one, Grazzini loves the humor that he gets to play with in between the serious notes. In an interview with Survived the Shows, Grazzini said, "Most of the time, you know, Mike is preoccupied with all of his police work. It is, you know, it's his job, but Mike does have a great sense of humor, as does 'Virgin River.'"
Grazzini thinks that the humor makes the drama even better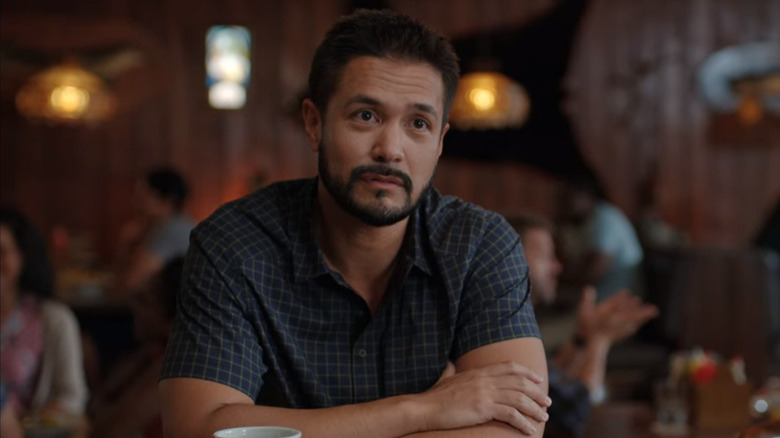 Netflix
In the interview with Survived the Shows, Marco Grazzini elaborated on why he loves the humorous aspects of both "Virgin River" and his character. When it comes down to it, the actor thinks that humor can elevate the drama, which is the focus of the show.
Grazzini said, "Most people connect with the show as a drama and romance, but there's definitely some, you know, fantastic moments of comedy and of humor. And, in my opinion, that makes the drama and romance even better. It just, you know, primes you for it. So that's what first attracted [the character] to me. It was like, 'OK, this guy's a serious guy and he's about business, but like there's an element of humor there, I appreciate that.'"
All in all, the actor admitted that he is always looking for either comedic roles or roles that have subtle comedic elements to them, such as Mike. The "Virgin River" star said, "I'm a big fan of comedy. I'm really drawn to it, and I look for it in every script and appreciate it when I'm watching it. As an audience member, I love to laugh. I'd like to make other people laugh, in real life or on the job."