Mike White Thinks A Lot Of Fans Overthought The White Lotus Season 2's Dead Body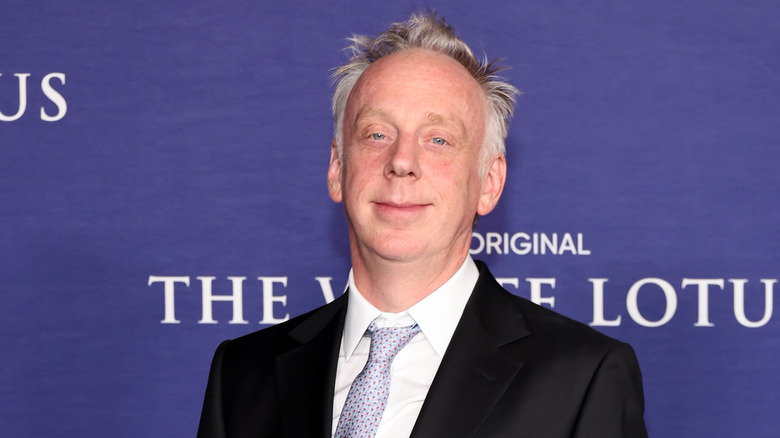 Amy Sussman/Getty Images
In both seasons of HBO's "The White Lotus," it's revealed in the first episode that someone has died (or, in the case of Season 2, that multiple people have died), with each season then playing out the events that lead up to those deaths. With the mystery of the deaths, audiences of course spend time looking for clues and speculating as to who will die. While the first season saw the death of hotel manager Armond (Murray Bartlett), Season 2 led up to the death of Tanya (Jennifer Coolidge) after she has successfully killed the men, including Quentin (Tom Hollander), who were trying to kill her in order to help her husband Greg (Jon Gries) take all of Tanya's wealth.
Despite the fact that fans put plenty of effort into trying to guess who dies, creator Mike White — who writes and directs every episode — thinks that fans might've been overthinking it. In a December 2022 interview with The Ringer, following the premiere of the Season 2 finale, White opened up about what it was like to see so much fan speculation about the season he had created. White said, "I didn't realize how much energy people were going to put into who was going to die. I didn't think it was going to be obvious Tanya had died, but I felt like it was clear that was where that was headed."
White compared The White Lotus -- and his storytelling style -- to an opera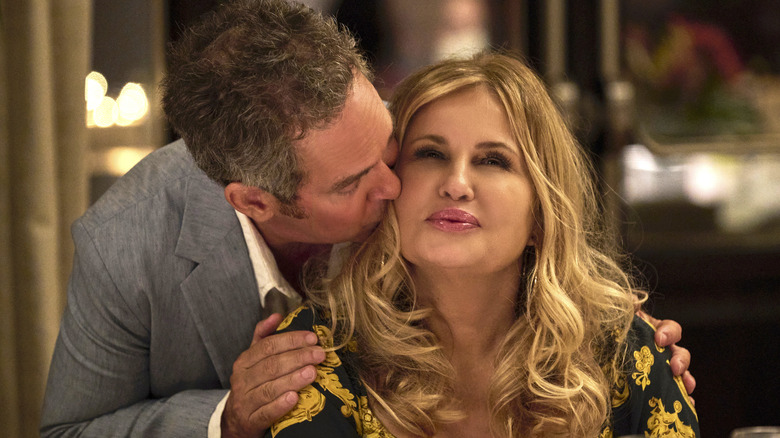 HBO
While talking to The Ringer, "The White Lotus" creator Mike White explained that, in Season 2, he thinks that it's obvious that Quentin is evil when he is watching Tanya's assistant Portia (Haley Lu Richardson) get into the car with his "nephew," Jack (Leo Woodall) — after all, Quentin needed Jack to get Portia out of the way for their plan to kill Tanya to commence. Thus, White noted that the storyline was supposed to be a clear indication that Tanya could be the one who died, even if he didn't want it to be totally obvious.
White said, "In my mind it was like an opera: You know the writing is on the wall, but there's just a pleasure in watching the inexorable fate." The creator thinks that fans didn't see it this way and, thus, were overthinking. So White didn't see fans' theories as plausible. He continued, "Ninety-five percent of the theories people were positing, I was like, 'That would be a shocker!' But there's no way that would feel earned or justified in this story. It would be a shocker, but it wouldn't be satisfying, I don't think."
As for how he feels about all of the fan theories? White says that he never expected such emphatic discussion over a plot he created — but that it's a positive surprise. White expressed, "It's flattering. To think that would actually happen is just so outside of anything I would've ever expected. I'm stupefied, is all I can say."