Magpie Murders Season 2 - Everything You Need To Know
What's better than a murder mystery? Stuffing another murder mystery inside that murder mystery, of course. That's exactly what PBS' "Magpie Murders" dared to do when it aired its six-part first season in 2022. Based on the mystery novel of the same name, "Magpie Murders" offers up a twist-filled tale about an editor who finds herself investigating the murder of a murder mystery novelist. If that wasn't already meta enough, the series also features a subplot based around the deceased author's fictional murder mystery series. Suffice to say, there's a lot going on, and its no surprise that many viewers would be clamoring for more of this original take on the mystery TV show archetype.
Fortunately for fans, the fun isn't ending at Season 1. "Magpie Murders" Season 2 is officially happening, and it's even got a snappy new title: "Moonflower Murders." There's still a lot of mysteries surrounding this new production, but a fair few details on what viewers can expect from the "Magpie Murders" follow-up are already available. Here's everything fans need to know about the project.
When will Magpie Murders Season 2 be released?
As it stands, there's no set release date or concrete release window for when American fans can expect "Magpie Murders" Season 2 to be released. The series is undergoing a bit of a behind-the-scenes transition between Season 1 and Season 2, as the BBC has acquired the rights to the show going forward.
Per the BBC's official acquisition announcement, filming for the new season is set to commence sometime in 2023. The official UK premiere of Season 2 on the BBC has also been tentatively slated for 2024. If this next installment of "Magpie Murders" follows in the footsteps of its original season, American fans will likely have to wait several months past the UK release for an official premiere in their region. Regardless of territory, however, it seems that all fans of the series will have to wait until sometime in 2024 at the earliest for new content. That said, it's certain to be one of fans' most hotly-anticipated TV shows of 2024.
What is the plot of Magpie Murders Season 2?
"Magpie Murders" Season 2 will be a direct continuation of the narrative laid out in the first season. The end of the first season saw Lesley Manville's Susan Ryeland solve the murder of famous author Alan Conway after all sorts of unsavory revelations came to light. While that case has essentially closed, early details on Season 2 indicate it's far from the end for Susan's sleuthing adventures and Alan's legacy as an author.
While the plot synopsis of "Magpie Murders" Season 2 has not been officially revealed, its new titling as "Moonflower Murders" indicates that it will be closely adapting the "Magpie Murders" sequel novel of the same name. This book, released in 2020, sees Susan now living on the island of Crete in Greece. It's not long before the editor winds up investigating a nearly decade-old murder at a nearby hotel after someone connected to that case mysteriously vanishes. It turns out that the late Alan also sports a surprising connection to the case.
As the BBC noted in its official announcement, further details on the plot of the sequel series will become available in the future. If the way that "Magpie Murders" Season 1 adapted the source material is any indication, however, it's clear that Season 2 will be a pretty close book-to-TV adaptation of "Moonflower Murders."
Who is starring in Magpie Murders Season 2?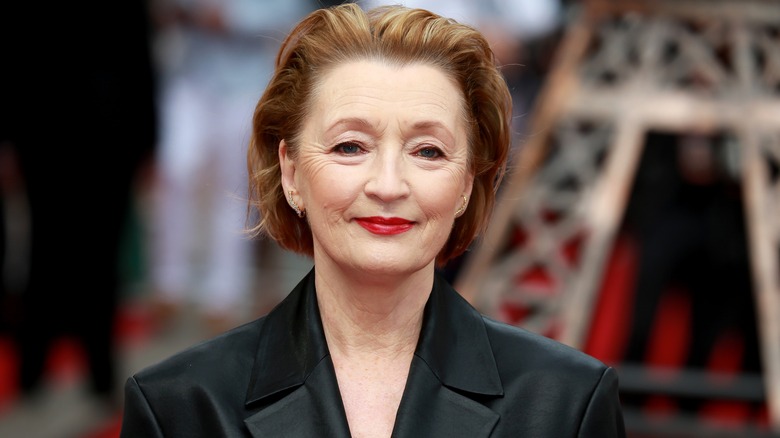 Fred Duval/Shutterstock
Information on the cast for "Magpie Murders" Season 2 is still quite slim. Many of the supporting cast members for Season 1, such as Daniel Mays, Michael Maloney, and Conleth Hill, have not yet been confirmed to be returning for the follow-up. However, that's not to say that there's no concrete casting information for the new "Magpie Murders" season.
Despite the behind-the-scenes changes involved with BBC's acquisition of the series, it has been confirmed that "Magpie Murders" Season 2 will be retaining the original season's leads. Per the BBC's announcement of the project, both Lesley Manville and Timothy McMullan, who portray the editor-turned-detective Susan Ryeland and the fictional sleuth Atticus Pünd respectively, will return to head the next season. Given the new setting and central mystery for Season 2, it's anyone's guess what blend of familiar and fresh faces will be joining the duo this time around.
Who is screenwriting Magpie Murders Season 2?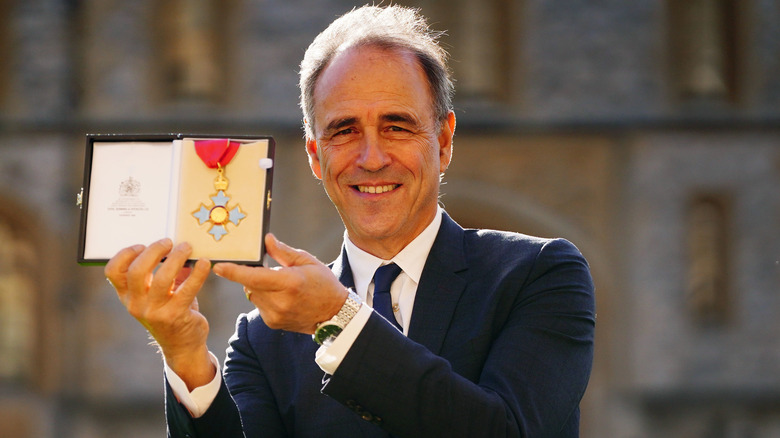 Pool/Getty Images
"Magpie Murders" Season 2 is also confirmed to be retaining a certain creative talent who has ensured that the series remains as faithful to the original novels it's based on as possible. As was stated in the BBC's official announcement, "Magpie Murders" author Anthony Horowitz will once again be overseeing the adaptation of his works and will reprise his role as a screenwriter on the production.
As part of the BBC's announcement, Horowitz gave a statement indicating his approval of the "Magpie Murders" show's move to the BBC for Season 2. "I'm very happy that Magpie Murders is going to be shown on BBC — its natural home," the statement reads. "I had such fun writing the scripts and they've been brought to life by a brilliant director and cast."
Horowitz is joined by Jill Green ("Alex Rider"), who serves as executive producer on the series. It is currently unclear whether "Magpie Murders" Season 1 director Peter Cattaneo will return in any capacity for the second installment.
Where to watch Magpie Murders Season 1
As the release of "Magpie Murders" Season 2 slowly but steadily approaches, some fans may be looking to catch up on the inaugural season of the show as preparation. Fortunately, there's a couple of different ways to watch it online. If subscribers to Amazon Prime Video have the PBS Masterpiece channel, the entirety of "Magpie Murders" can be watched as part of that premium service. Alternatively, viewers can watch "Magpie Murders" on-demand through the PBS Video app on a selection of devices.
For viewers that would prefer a la carte digital purchase options, episodes of "Magpie Murders" Season 1 can be bought individually in either standard definition or high definition on Amazon Prime Video, with no need for the aforementioned PBS Masterpiece channel. This option is also available through the Google Play store and through Vudu. Finally, a physical version of "Magpie Murders" is available in DVD format.