Star Trek: Picard Season 3 Might Not Be The Last We See Of Captain Liam Shaw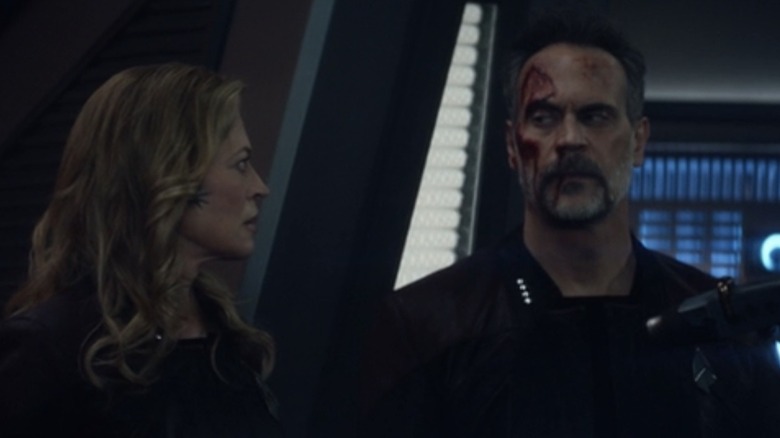 Paramount+
"Star Trek: Picard" has boldly taken viewers to a great many places no "Star Trek" show has gone before — especially emotionally. Its slow, deliberate storytelling was never exactly weak, but Season 3 in particular has been a critical darling where nearly anything can happen. Even so, viewers of "Star Trek: Picard" were pretty shocked — and upset — when by-the-book Captain Liam Shaw (Todd Stashwick) was killed off in the ninth episode of the season. Despite having an abrasive personality, this is a character that resonated with many fans.
"He's a sarcastic a**hole, I like his character a lot," said u/Epsioln_Rho_Rho on a Reddit thread about the U.S.S. Titan's blunt and kind-of-a-jerk captain, whom another Reddit user called "a magnificent bastard." After all, he refuses to call Seven (Jeri Ryan) by the name that she prefers — until he turns command over to her at the very end of his life. He also throws up obstacles in the way of the "Star Trek: The Next Generation" heroes that have commandeered his ship and put him in the middle of a Borg plot to assimilate all of Starfleet through its transporters.
For those who related to Shaw, though, there's word that his departure may not be final (in true "Star Trek" fashion). Showrunner Terry Matalas has been teasing a spin-off called "Star Trek: Legacy" on his social media. And in an interview with Collider, showrunner Terry Matalas said, "There is currently no 'Star Trek: Legacy' in development at Paramount+. But from the very beginning of this season, there has always been a plan for [Shaw] to be part of the spin-off, and it is absolutely amazing how. And should we be so lucky to ever have a discussion, it would be very cool, and Todd Stashwick would absolutely be a part of it."
Actor Todd Stashwick would be one of several stars willing to return for 'Star Trek: Legacy'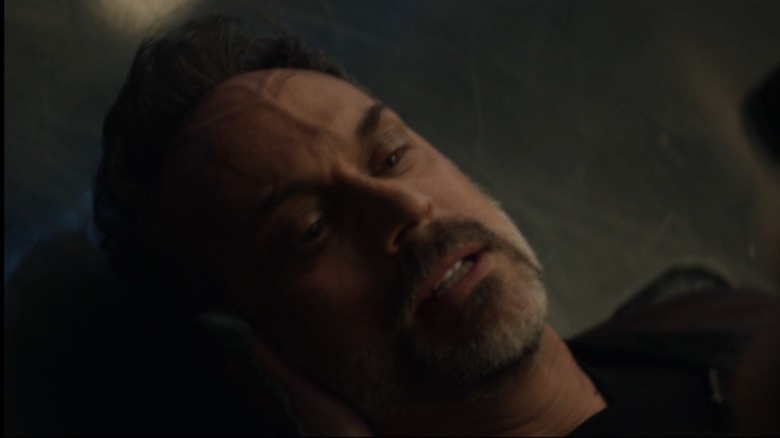 Paramount+
If you were wondering whether Liam Shaw's fate could've been avoided, it turns out this was never really an option. In fact, Terry Matalas has said that Shaw was always destined to die in the series at the hands of the Borg. "I love that people have loved him because the journey has been from hate to love with him, you know?," he told Collider. "So, that has been gratifying. I will say that we're not done with Shaw yet, in some ways, [and] that Todd Stashwick appears in all 10 episodes this season. But he is dead."
So, if he is dead, how might he appear in a spin-off that focuses on the adventures of the U.S.S. Titan? It's unclear.
However, support for a new "Star Trek" series is gaining steam. On an episode of "The View" in late March, both LeVar Burton and Mica Burton told Whoopi Goldberg they would return. "What the writers have done is they've really set it up well. We've got the next generation of the next generation ... It makes a whole lot of sense," the elder Burton said in a clip that Stashwick himself retweeted.
Stashwick has also expressed interest in returning. He reminded Fox 32 Chicago (4:22) a few days after "The View" interview that "Strange New Worlds" benefitted from fan engagement. "And right now fans are creating a typhoon and tidal wave of excitement for our show. Hopefully, that will move the needle. I haven't been told one way or the other."
Other stars, like Stephanie Czajkowski, also want to come back — but so far, "Star Trek: Legacy" has not been confirmed. "This is just a pie-in-the-sky wish on my part," Matalas told Screen Rant. "But hey, stranger things have happened!"