Breaking Bad: Bill Burr Owes His Acting Career To Vince Gilligan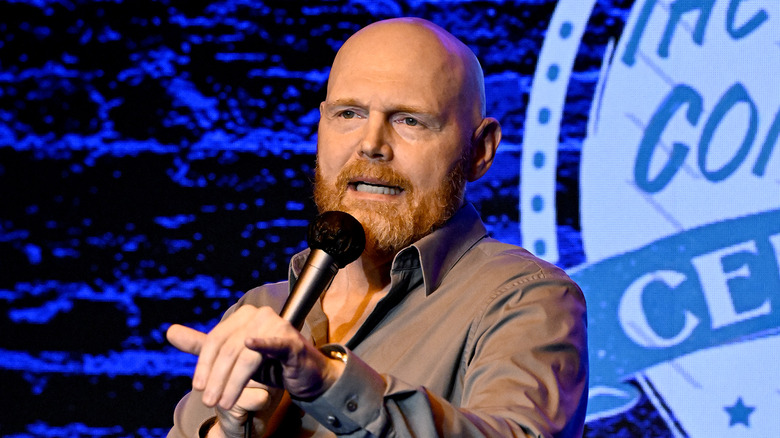 Michael S. Schwartz/Getty Images
At this point, it's safe to say that Bill Burr is one of the most prolific stand-up comedians on the planet. The Massachusetts native regularly sells out venues all across the globe (including one memorable instance in which he performed to a sold-out crowd at Fenway Park). Since the early 2010s, Burr has also appeared in some of the most popular shows on television, including "New Girl," "The Mandalorian," and "Breaking Bad."
According to Bill Burr himself, his guest spot on "Breaking Bad" was actually the impetus for this highly-successful acting career — all thanks to series creator Vince Gilligan. "I owe Vince Gilligan my acting career," Burr said in a 2013 interview with Miami New Times. "All the acting work I've been getting is because he took a chance on me." Burr went on to describe how he was a huge fan of the series throughout the first three seasons and was pleading with his agent to somehow get him onto the show, eventually leading to his role as Patrick Kuby in "Breaking Bad" Season 4 and Season 5.
It's certainly interesting to learn that Burr's acting career only began because of how much he loved "Breaking Bad," and it's extremely telling that the comedian thanked Vince Gilligan personally for giving his acting career a much-needed boost.
Burr has since gone on to star in prolific shows like The Mandalorian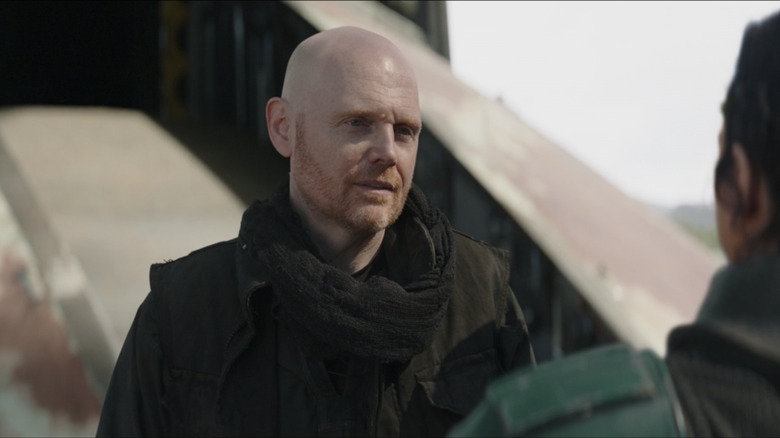 Disney+
As mentioned, Bill Burr has scored some pretty impressive roles following his performance as Patrick Kuby, with arguably the most notable being his recurring role as Miggs Mayfield within the Disney+ original series, "The Mandalorian."
Mayfield is a disillusioned stormtrooper who became a mercenary following the destruction of the Galactic Empire. Mayfield first encounters the titular Din Djarin (Pedro Pascal) in the Season 1 episode "The Prisoner." Although he ends up betraying Djarin and leading him into a trap, he would return for one of the most crucial episodes in the entire series — the Season 2 episode "The Believer," in which Mayfield helps Djarin track down Grogu's location inside an Imperial hideout.
This gave "Star Wars" fans one of the most powerful scenes in the entire series when Mayfield finds and executes his former commander, a man who had ordered him to massacre countless civilians during a military campaign known as "Operation Cinder." Knowing that this incredible performance — as well as all the other parts Burr has scored since 2013 — can be traced back to his role in "Breaking Bad," it's easy to see why Burr praised Gilligan for giving him a shot and launching his career as an actor.