Jason Bateman's Florida Man Helps Fill The Void Ozark Left (& We're Grateful For It)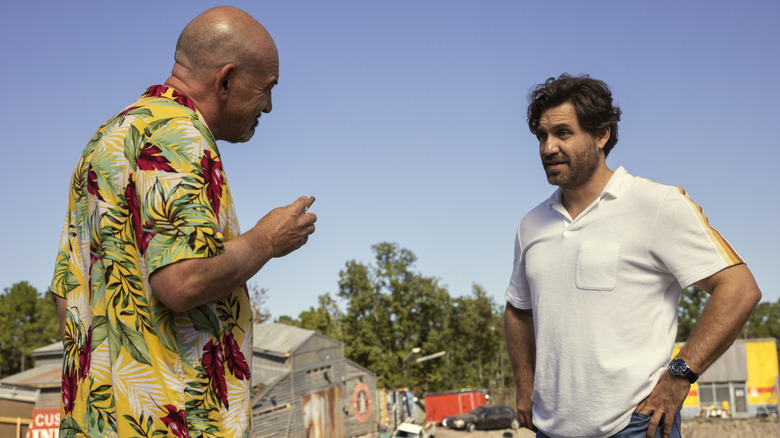 Jackson Lee Davis/Netflix
Jason Bateman returns to Netflix with another gripping crime drama in the aptly titled "Florida Man." The series drew inspiration from the popular meme based on the headlines concerning the wild antics of some of Florida's residents. Created by Donald Todd, "Florida Man" includes involvement from Bateman as an executive producer, coming off the success of his wildly popular Netflix series, "Ozark."
Bateman's preceding series was a thrilling, non-stop descent into the criminal underworld that led to Emmy recognition and rave reviews from fans and critics, all throughout "Ozark's" four-season run. With "Florida Man," the story follows a similar format, as ex-gambler Mike Valentine (Edgar Ramírez) embarks on a dangerous mission. He's tasked to retrieve Delly West (Abbey Lee) from the titular state. While in the Sunshine State, he meets several formidable enemies who stand in his way. 
Like "Ozark," the explosive limited series centers on an everyman who is in way over his head. When Entertainment Tonight asked Bateman if he thought this series could fill the void "Ozark" left behind, he responded enthusiastically: "Well sure, my God, I mean, we could only be so lucky." 
In another water-based resort location, the illicit activities at the heart of the series set "Florida Man" up as a worthy successor to "Ozark."
Bateman hopes viewers enjoy Florida Man as much as his esteemed crime series Ozark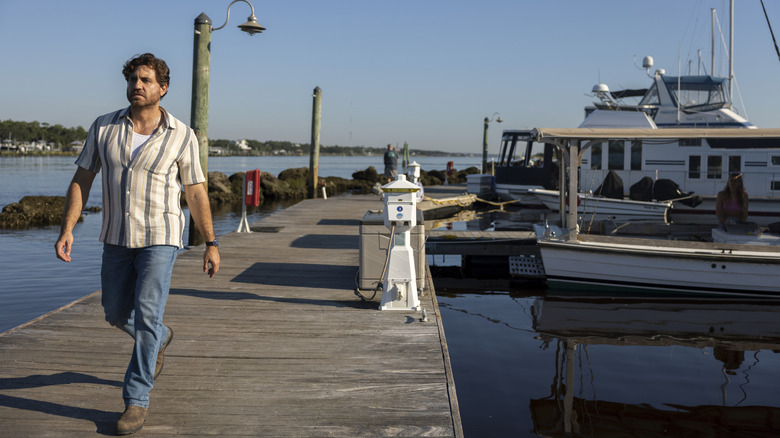 Jackson Lee Davis/Netflix
To pay off his gambling debt and reclaim his former life, Mike ventures to Florida to find Delly for the slimy crime boss, Moss Yankov (Emory Cohen). With Delly as Mike's complicated love interest, things get messy as he heads down south to complete his mission. Throughout this riveting story, the cast gives exceptional performances, which Jason Bateman praised in an interview with Entertainment Tonight.
Bateman drew a compelling parallel between the two standout dramas. "There are also a bunch of incredibly talented people on this show like we were lucky to have on 'Ozark,'" Bateman said. "So, it wouldn't surprise me [if it filled the void]. This is a pretty cool thing they put together." Like "Ozark," the unpredictable drama includes several twists and turns to keep viewers consistently engaged with the unique plot.
As "Florida Man" progresses, it becomes clear that the characters are not who they appear to be on the surface. Much like "Ozark," everyone seems to have secrets of their own that come with destructive and revealing consequences. The binge-worthy limited series is currently streaming on Netflix in its entirety, where you can experience more of Bateman's volatile storytelling style, which is reflected well in this gator-filled show.