The Last Kingdom: Seven Kings Must Die - Why Queen Eadgifu Was Recast For The Movie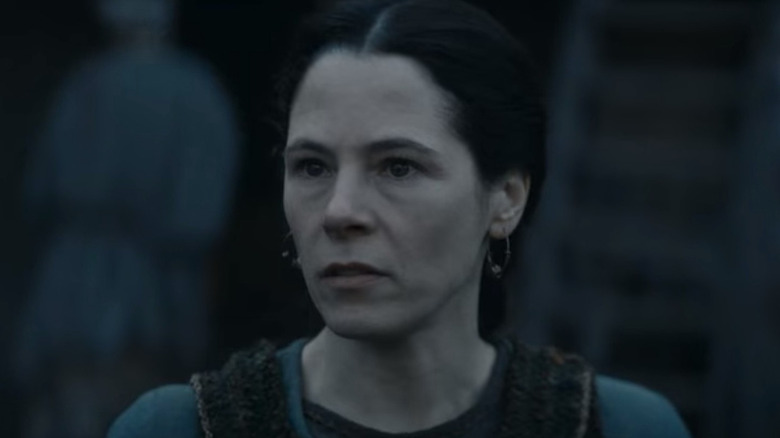 Netflix
Recastings in film and television are nothing new, but they can still be jarring for viewers nonetheless, as many learned when Netflix released "The Last Kingdom: Seven Kings Must Die" on April 14. While many were no doubt excited to see the thrilling conclusion to "The Last Kingdom," which started on BBC Two before moving to Netflix, there were probably questions as to why Queen Eadgifu looked different. 
Introduced in Season 5, Eadgifu was originally played by Sonya Cassidy. However, for the Netflix movie, she's portrayed by Elaine Cassidy. And while it may be easy to assume the two are sisters due to sharing a last name, they're actually not related in the slightest. Fans should have known about the recast for a while now, as Sonya Cassidy told The Digital Fix, "I had a blast on The Last Kingdom. I was a big fan of the show anyway, so it was really fun to kind of join those guys in beautiful Budapest. And I really liked that character, I really enjoyed playing Eadgifu, but my time playing her was for season five."
The reason comes down to a scheduling conflict, as she went on to say, "Alas, someone else will be picking up that baton. So I'm glad that at least her story will continue. In another world, I'd have happily done it. But unfortunately, I couldn't."
Elaine Cassidy has starred in a number of British projects over the years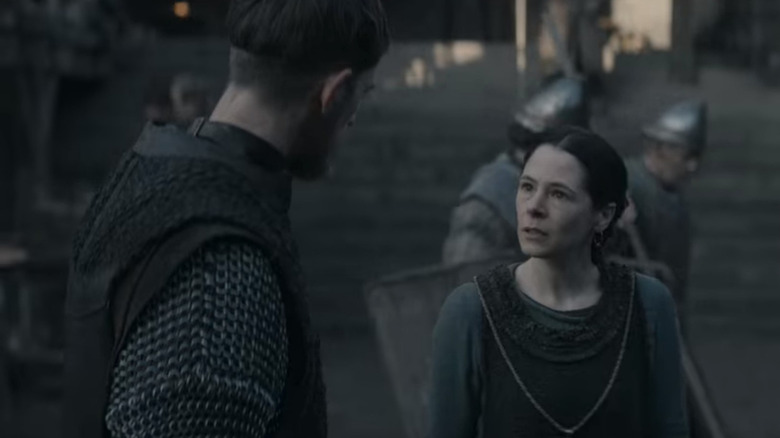 Netflix
While it may take a bit of an adjustment for fans to get used to the new Queen Eadgifu in "The Last Kingdom: Seven Kings Must Die," a good portion of the cast from the series returns to close out their characters' arcs. Even though Eadgifu may look different, Elaine Cassidy shouldn't, provided you're fairly familiar with British television. She has dozens of credits to her name, appearing in shows like "No Offence" and "A Discovery of Witches."
Most recently, she appeared as Rosaleen O'Donnell in "The Wonder," which also aired on Netflix. She appears alongside Florence Pugh, who plays the English nurse, Lib, who goes to an Irish village to keep watch over a young girl who reportedly has not eaten anything in four months and yet remains healthy. Another one of Elaine Cassidy's co-stars in the film is Kíla Lord Cassidy, and there's a reason those two share the same last name. Elaine is her mother, and appropriately enough, she plays her mother in the movie.
"Seven Kings Must Die" will likely be Elaine Cassidy's only foray into the world of "The Last Kingdom," seeing how the movie is meant to serve as the end of the show. For anyone looking for more series like it, there are plenty of other historical dramas that have ample quantities of action and political intrigue.