Succession Theory: Watches Are Way More Important Than You Might Realize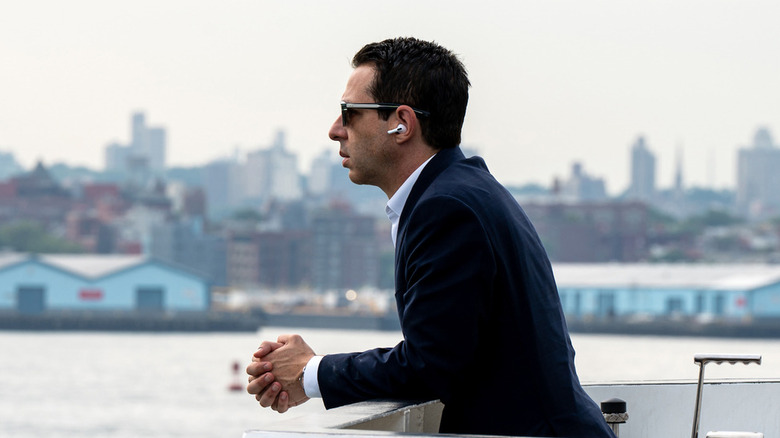 HBO
Warning: this article contains spoilers for "Succession" Season 4, Episode 4 — "Honeymoon States."
Amongst the many vague requests made in Logan Roy's (Brian Cox) newly found final wishes from tonight's "Succession," it quietly noted that the billionaire founder of Waystar Royco intended for his bodyguard Colin (Scott Nicholson) to receive a watch upon his death (possibly a Rolex Daytona, if the blurry writing on the prop has been accurately interpreted). While seemingly a kind gift at first glance (well befitting Logan's dutiful "best pal"), the present is actually quite confusing.
At the beginning of this season, during his predictably grim 84th birthday party (and whilst his three rebellious children outbid him for the precious Pierce Global Media company), Logan took Colin out for dinner and tried, in his way, to get vulnerable with someone. Unless Logan wasn't actually as fond of Colin as he let on (which is a genuine possibility), it doesn't make sense that he would gift him a watch — an object in the "Succession" universe that symbolizes weakness.
Watches are the ultimate snub in Succession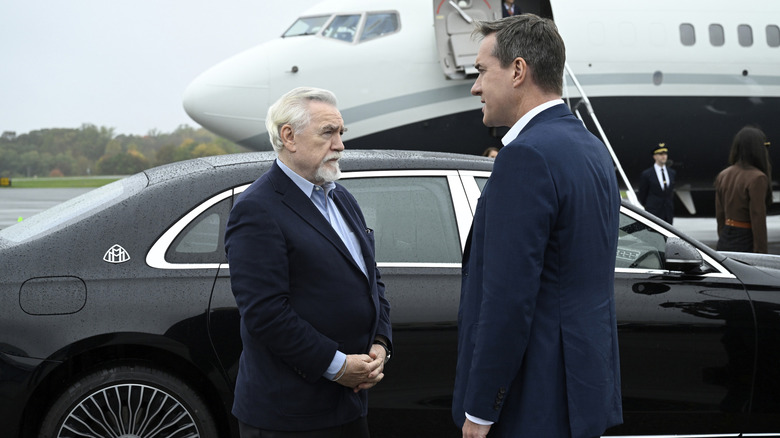 HBO
Since its first episode, watches have carried bleak significance in the series. For Logan's 80th birthday, Tom (Matthew Macfadyen) agonizes over the watch he plans to give his future father-in-law, only for Logan to use it as hush money for the working-class family terrorized by Roman (Kieran Culkin). In both its gifting and twisted re-gifting, the watch is treated like a thoughtless trinket, valued only to the unworthy masses outside Logan's isolated world.
In Season 2, Logan gives a watch to Frank (Peter Friedman) with a partial inscription from "Ulysses" on the back — when Frank completes the quote, Logan seems slightly surprised, as though he didn't even know the quote himself. The following season, Kendall (Jeremy Strong) refuses to pay for a watch he pressured Greg (Nicholas Braun) to buy; on his birthday, he has a small panic attack after his girlfriend tries to give him a watch.
Watches are one of the show's most persistent dramatic symbols, always there to remind the viewer of how meaningless the Roys' wealth is to them. Their worlds are not truly run by money or success but by power and relationships. It's likely that Logan marked his bequeathment to Colin in order to remember to give his "best pal" something more meaningful.