The Power's Auli'i Cravalho Says Playing Jos Felt Like 'A Relief'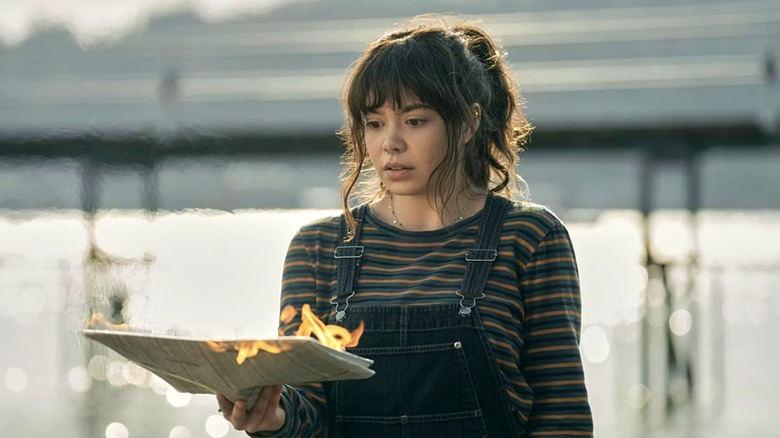 Katie Yu/Prime Video
Although she famously voiced the empowering title character in the Disney animated smash "Moana," star Auli'i Cravalho is experiencing a different kind of empowerment in the new live-action Amazon Prime Video series appropriately titled, "The Power."
And while the power of electricity bestowed upon countless young women around the world could yield deadly results, the upside is benefactors like Cravalho's character, Jos Clearly-Lopez, no longer have to be afraid. Being frightened has become such a part of Jos' life, in fact, that she admits to her mother, Margot Clearly-Lopez (Toni Collette), in a scene, "I didn't even realize that I was living in constant fear."
In an interview with Pride, Cravalho said she identified with that mindset, and that the scene about living with fear is close to the one she auditioned with for "The Power." In fact, she said she rewrote the audition scene because it felt so personal to her. "As women, we teach other young women to be careful, [saying things like], 'Please text me when you get home. Please, when you walk along at night have your pepper spray or at the very least, if it's your last chance, put your keys between your fingers...'" Cravalho told Pride, continuing to list other common warnings women are given.
"So, to imagine a world where I feel safe, that I have a power in me that cannot be taken away, was a relief to invest in a character who would grow up differently than I had," she said.
Cravalho's co-star Halle Bush also sees the benefit of the power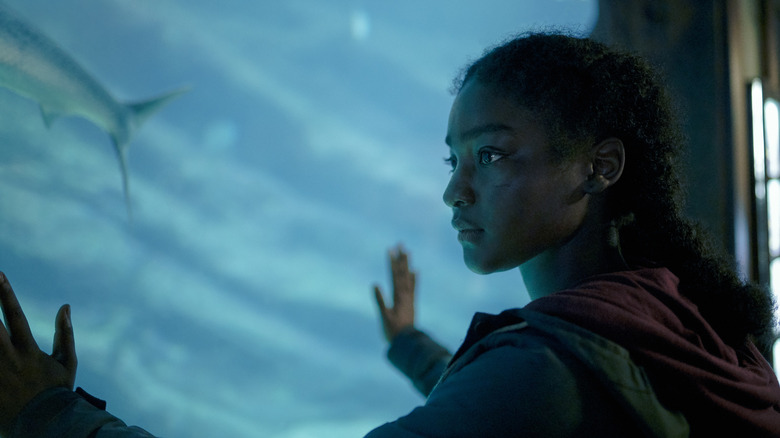 Amazon Studios
In "The Power," Jos is among the few teenage girls around the globe who suddenly start experiencing small instances where they emit lower doses of electricity. But as their powers grow to the point where they can kill anyone at will since massive currents flow through their hands, the gift of producing electricity spreads to hundreds of thousands of other young women around the world, with no sure sign of when it will stop or how it will change the world.
"The Power" is based on Naomi Alderman's 2016 bestselling novel of the same name. In the same interview with Pride, alongside co-stars Cravalho and Edwina Findley, Halle Bush was asked whether she would accept the power of electricity if it were made available to her. Bush, who plays Allie Montgomery in the series, replied, "in a heartbeat."
"I would take it so fast, because when I told my brother about the series, [his] eyes shot up [and] he said, 'Wait, so all women could, like, electrocute people?' and then I was like, '[How] would you think of me?'" Bush recalled for Pride. Holding back tears, she continued, "Being my brother, he's just always worried about me, my little sister, and my mom and my cousins, because this world is dangerous — one as a woman, then as a woman of color, so he said he 'would [have] peace of mind knowing you have this power and you could protect yourself.'"
"The Power" is streaming on Amazon Prime Video.