A Chicago Med Guest Star Showed How Eerily-Accurate Body Doubles Are Used On Set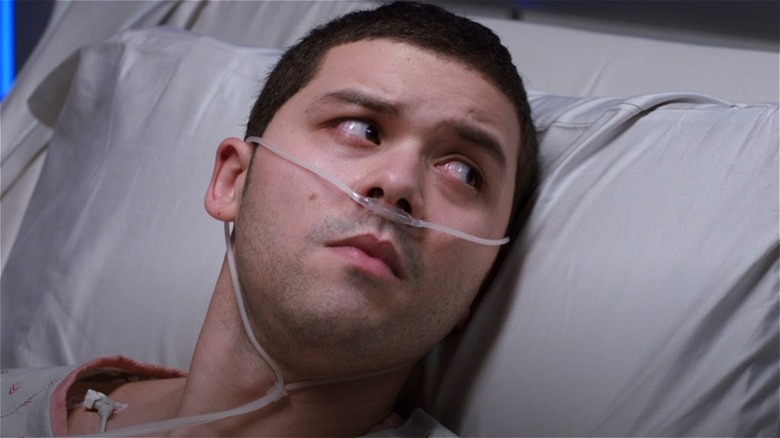 NBC
NBC's "Chicago Med" was recently ranked by TV Insider as one of the most realistic medical dramas on television, with on-set medical advisor Andrew Dennis rating the show as 85 % accurate. One of the on-screen staff members, physician Oren Gottfried, is a real-life neurosurgeon who also serves as a medical consultant for the show. 
As one guest star recently pointed out, careful attention to detail is also paid to the props used in the operating room scenes. Andrew Casanova, who played Officer John Bell in Season 5, Episode 17, "The Ghosts of the Past," recently posted to the r/ChicagoMed subreddit, crediting the cast and crew for an enjoyable workday. The post was titled, "3 years ago today, I guest-starred on the 100th episode! Wonderful experience and the cast was so kind and generous!" 
Casanova, who has also appeared in episodes of "FBI," "Luke Cage," and "Codes of Conduct," added a comment to his post specifically mentioning the realism of the operating room set and prop body used for his surgery sequences. "The physical hospital set was pretty awesome. And they made a head/torso mold of my body which was super cool and trippy at the same time. It looked just like me haha"
Andrew Casanova also shared a short behind-the-scenes video and some cast photos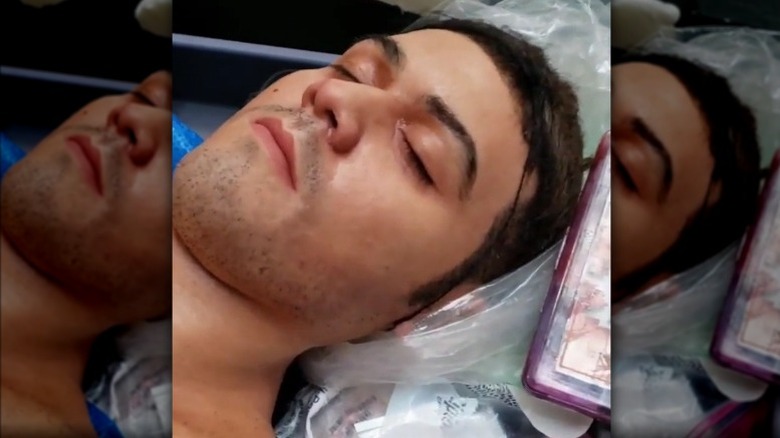 Reddit
In a separate comment on his post, Andrew Casanova posted a quick video showing the mold of his head and shoulders and added photos of himself with cast members Brian Tee and Dominic Rains. The video is captioned, "Here is the face and torso mold that they made of me for the surgery scenes! The makeup/fx team on this show are nothing short of miraculous." 
The video starts with a selfie angle and Casanova commenting, "So this is crazy, this is nuts," before he pans his phone camera down to show the mold of his head and torso lying on a gurney. His abdomen is cut open, revealing a twisted clump of internal organs. Casanova then pulls the shot back to his face, wryly shakes his head, and assures viewers, "I'm good. I'm here. I'm fine."
 In response to a fan's question about which of the cast members he was able to interact with, Casanova commented, "Mainly Brian and Dominic. And Amy Morton. But I did quickly meet all of them when we did a table reading of the script. Very fun experience indeed."