How Accurate Is Netflix's Killer Sally (& Where Is McNeil Now)?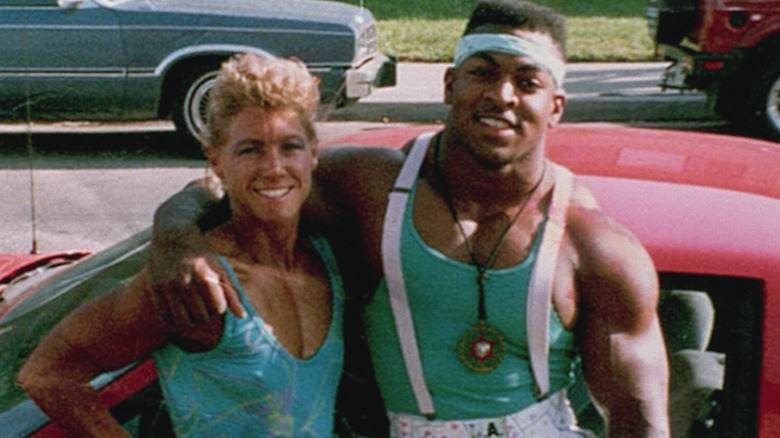 Netflix
The Netflix true crime documentary "Killer Sally" premiered in October 2022, telling the story of former Marine Sally McNeil's killing of her second husband, fellow bodybuilder Ray McNeil. As with any documentary, it's worth asking what's accurate and what's not. In the case of "Killer Sally," the series omits some important details, both about McNeil's life and about the killing itself. These details could have potentially cast her in a different light.
To be clear, director Nanette Burstein acknowledges that Sally McNeil isn't a perfect victim. At her trial, Sally claimed that Ray had repeatedly violently abused her and that she killed him in self-defense. The prosecution countered that it was murder, and pointed to Sally's own history of violence. "We want victims to be perfect, and often they're not and we get upset with them but Sally didn't shy away from that, and yet has maintained her innocence," Burstein told Newsweek.
The biggest omission in the documentary is the DNA evidence – or lack thereof. According to Sally McNeil's account of the killing, Ray was beating and choking her when she managed to retrieve her sawed-off shotgun to defend herself. However, the prosecution pointed out that none of Sally's DNA was found on Ray's body. This, they claimed, meant that Ray hadn't been abusing her and that she'd murdered him. 
Additionally, the documentary omits details about Sally's violent past.
If you or someone you know is dealing with domestic abuse, you can call the National Domestic Violence Hotline at 1−800−799−7233. You can also find more information, resources, and support at their website.
Sally had multiple run-ins with authorities before Ray's death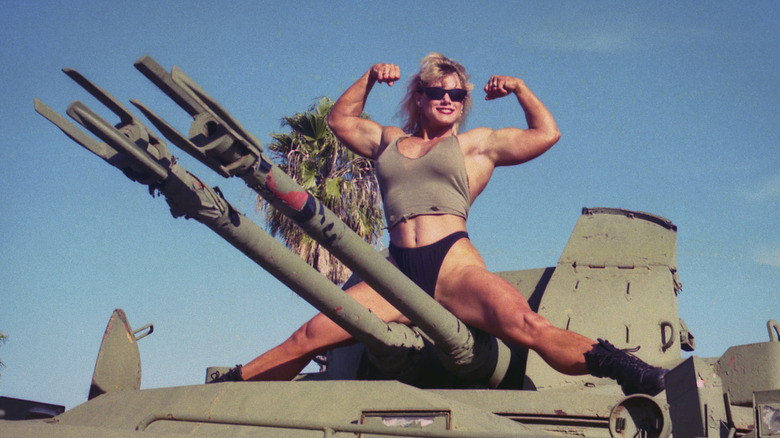 Netflix
Ray and Sally McNeil met in the U.S. Marine Corps. Sally served for 11 years while also bodybuilding in Marine competitions, making it to the rank of sergeant. In the documentary, Sally explains that she left the Marines in 1993. The documentary mentions that Sally's service record handbook included many instances when she'd gotten in trouble, without specifying why. The handbook mentions anger issues, violent outbursts, and physical altercations. Ultimately, she was demoted and forbidden from re-enlisting, which led to her leaving the military in 1993.
While "Killer Sally" does detail other violent incidents from Sally McNeil's post-Marine days, like the time when she was arrested for assaulting a mail carrier who'd slapped her son, John, it's not an exhaustive account. There are two incidents the documentary leaves out. In 1990, the National Physique Committee suspended Sally for one year after she assaulted a fellow bodybuilder she suspected of having an affair with Ray. In 1993, she was arrested for kicking a bouncer in the face after he asked her to stop dancing on tables, and then threatened to kill the arresting officers.
Today, Sally McNeil is making a fresh start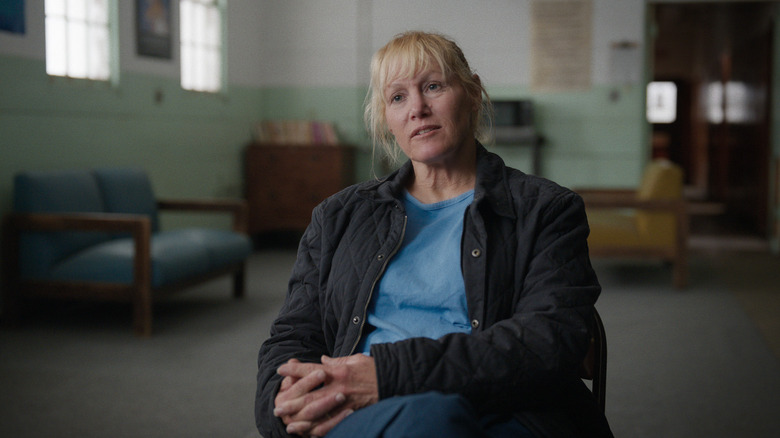 Netflix
Sally McNeil was convicted of second-degree murder in 1996. Despite several appeals, including an appeal to the Supreme Court (which the documentary also omits), she served her sentence at the Central California Women's Facility in Chowchilla, California. As the documentary explains, McNeil was granted parole on May 29, 2020. After leaving prison, she lived at a Veteran's Transition Center and worked at a warehouse. During this time she met Norfleet Stewart at a VTC support group. The two began dating and married in June 2022. McNeil and Stewart also purchased a house, and they reportedly live in Northern California.
In the documentary, McNeil talks about missing out on more than 20 years of her life and wanting to make up for lost time. Her son John is happy that she's found someone who treats her well. McNeil also reportedly has good relationships with John and her daughter Shantina after years of not speaking.