George R. R. Martin Tells Fans There May Be Even More Game Of Thrones Spin-Offs Yet To Come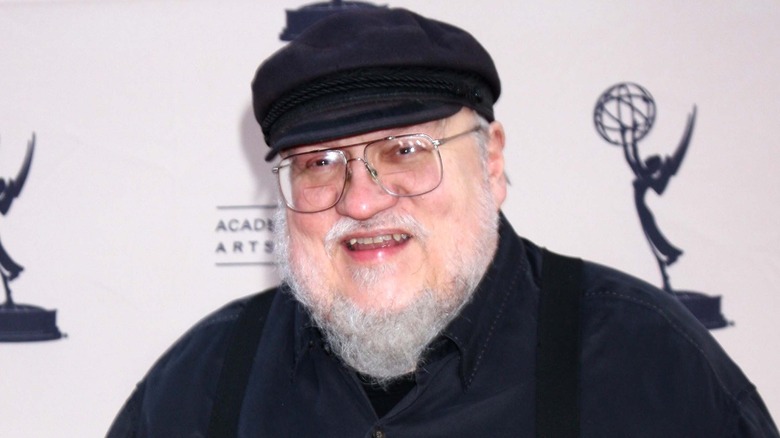 s_bukley/Shutterstock
Like most other popular properties out there, the "Game of Thrones" franchise is in a state of expansion at the moment. Following up the groundbreaking original HBO series, which controversially concluded with Season 8 in 2019, audiences were treated to the debut season of the "House of the Dragon" prequel in 2022. Additionally, it recently came to light that another spin-off, titled "A Knight of the Seven Kingdoms: The Hedge Knight," is officially on the way. It turns out that might not be all, either, according to "A Song of Ice and Fire" mastermind George R.R. Martin.
A mere few days after the "Hedge Knight" news arrived online, Martin took to his personal (not) blog to share that other long-rumored "Game of Thrones" off-shoot shows are indeed still happening. Fans just need to be patient, as such programs don't come together overnight. "Development takes time. I see all these stories on the net about other spinoffs being killed or abandoned...no idea where they get this stuff...and it just makes me shake my head," Martin wrote, clarifying that there's no way to know which titles will receive green lights from HBO, though.
Should the HBO higher-ups feel so inclined, and the minds behind them want to keep them alive, fans could see a host of exciting new stories come out of Westeros in the coming years.
The Game of Thrones franchise could expand greatly in the coming years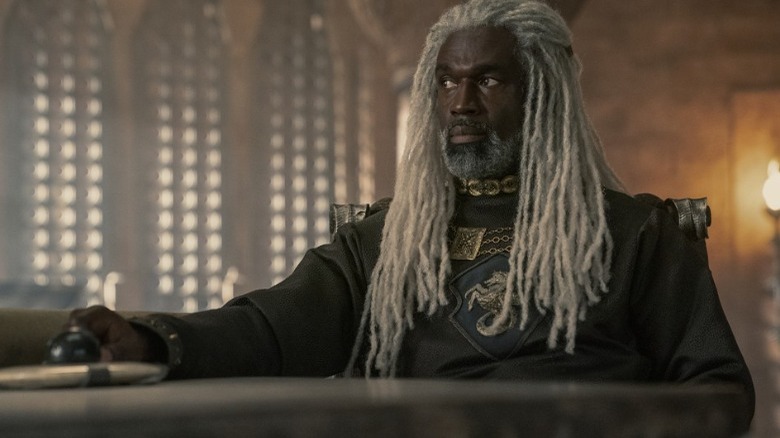 HBO
As George R.R. Martin noted in his post, he pitched the initial concepts behind "House of the Dragon" and "The Hedge Knight" roughly seven years ago, and so far, only the former has been made. Therefore, it only makes sense that some of the other spin-offs fans have heard about for a while now are taking a while to become a watchable reality. So long as they all get the green light from HBO brass, though, the "Game of Thrones" franchise will expand in all directions in due time.
Alongside "The Hedge Knight" and "House of the Dragon" — which is up for a second season — Martin teases two more shows are coming along swimmingly. First and foremost is a series dedicated to the warrior and queen Princess Nymeria, known currently as "10,000 Ships," accompanied by a program centered on the Sea Snake himself, Corlys Velaryon (Steve Toussaint). He also mentions that some in-development titles will crop up in live-action as well as animation, taking Westeros into a new visual medium. Martin doesn't bring it up specifically, but the Jon Snow (Kit Harington) spin-off is also likely still on the way.
The statement has proven true before, but it's never been truer than now: it's a great time to be a fan of the "Game of Thrones" saga.