Ginny & Georgia: Antonia Gentry Taps Into Real-Life Struggles To Portray Ginny's Imperfections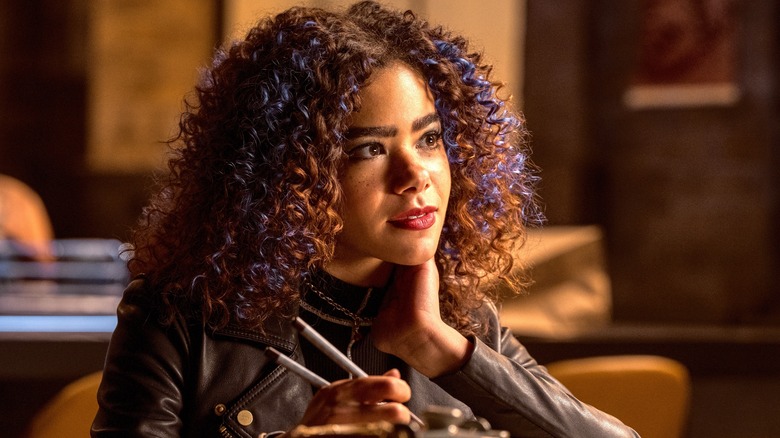 Amanda Matlovich/Netflix
The actress Antonia Gentry has recently gained attention for her role on the Netflix drama "Ginny & Georgia," which most recently aired its second season in January of 2023. In the show, Gentry plays the titular Ginny, a teenager who has a close-knit but complicated relationship with her mom Georgia (Brianne Howey).
Ginny's relationship with her mother is not the only complicated aspect of her life. Because she and her family have done so much moving around, Ginny has never really been able to form solid friendships or find stability in her life. In the first two seasons of the show, Ginny also navigates her first major romantic relationship with Marcus (Felix Mallard), as well as her first close female friendship with Max (Sara Waisglass) — both of which are complicated by the fact that Marcus and Max are brother and sister.
Fans of "Ginny & Georgia" would agree that Gentry has expertly portrayed the everyday complications of being a teen with her portrayal of Ginny. So how does Gentry pull it off? Well, she turns to her own life. In an interview with Complex, Gentry said, "There's a lot that I can relate to Ginny with, and there's a lot that I don't. So when I have to go to places that I haven't been to in a very long time, I just remember how I felt."
Gentry focuses on Ginny's imperfections when playing her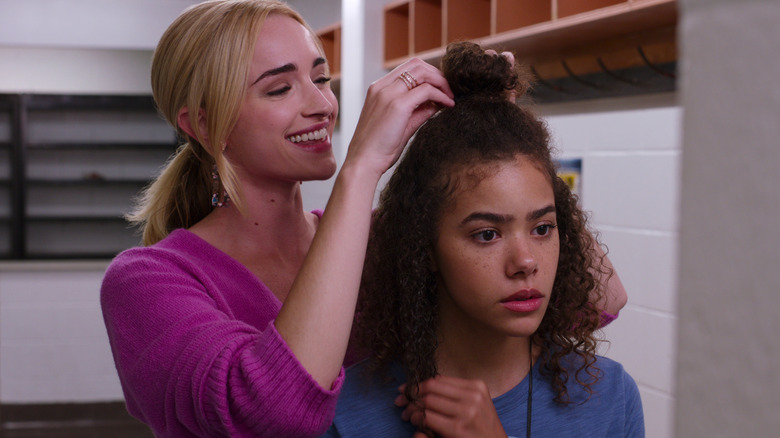 Courtesy of Netflix
In the interview with Complex, Antonia Gentry explained how she taps into her own experiences for the character of Ginny. She said, "I try to find those moments in my life where I've felt alone, out of place, not beautiful enough, not good enough. When I've felt like I haven't had a voice. You kind of just center yourself in the humanity of it."
Further, Gentry explained that she chooses to focus on Ginny's many flaws, which helps her connect to that humanity. The actress continued, "Ginny is a very, very messy character, but she's a very human character. She's not perfect. She makes mistakes, and we all do. So that's what I draw on when I have to do scenes like that to connect with her. It's drawing on our own imperfections and insecurities."
While she loves Ginny's imperfections, Gentry was also happy to see Ginny begin therapy to address the many difficulties that she has had to face — especially because it sends a positive message to young people who might be going through similar things. Gentry said, "We see with Ginny, she's never had a healthy way to deal with her negative emotions. She's always bottled it in until it bubbles out, and it reflects in her unfortunate habit of self-harm. I'm so glad that we took the steps toward representing her mental health journey in a more healthy way."
If you or someone you know needs help with mental health, please contact the Crisis Text Line by texting HOME to 741741, call the National Alliance on Mental Illness helpline at 1-800-950-NAMI (6264), or visit the National Institute of Mental Health website.