Impractical Jokers: Where Did They Film The Bruce Campbell Evil Dead Punishment?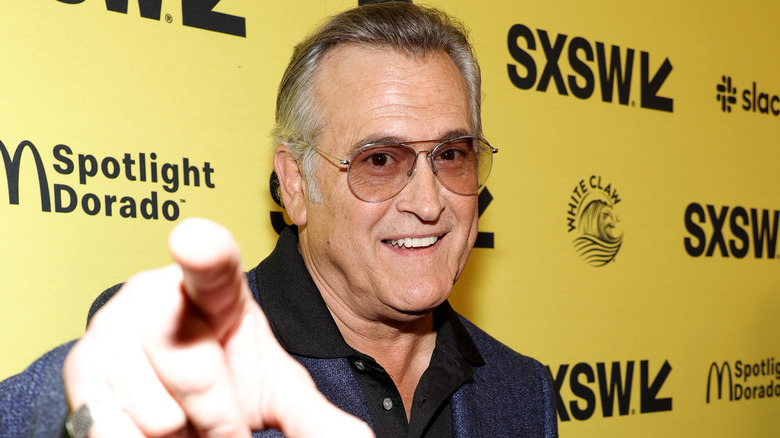 Frazer Harrison/Getty Images
Contains spoilers for "Impractical Jokers" Season 10 Episode 9, "Bruce Campbell"
There are some "Impractical Jokers" pranks that get worse every time you watch them, and since the show tends to tie its punishments to its celebrity guests, it was easy to assume that Bruce Campbell's "Impractical Jokers" visit would add to the uncomfortable watch pile. The "Evil Dead" franchise and "Burn Notice" star didn't disappoint, either. Campbell's Season 10 episode features a very fitting punishment that forces Brian "Q" Quinn to recreate "The Evil Dead" for the star as perfectly as possible, which ... well, let's just say it gets predictably messy. 
As you can probably guess, the show couldn't just visit some random person's yard to shoot the blood-spraying scene, either. Fortunately, they had a handy location for just this sort of thing, and thanks to a curious fan's question, Q revealed on Twitter where the punishment scene took place. "Pouch Camp on Staten Island," he wrote."
Q was in for a difficult experience at Pouch Camp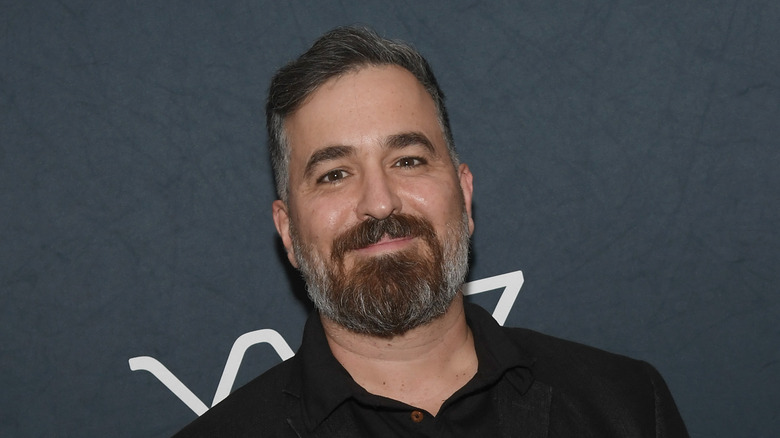 Gary Gershoff/Getty Images
Seeing the raincoat-wearing Campbell watch with glee as a gore-drenched Q stands in front of an eerie cabin while donning Ash Williams' iconic chainsaw hand and boomstick is a fun and lingering visual, and "Impractical Jokers" Season 10 found a very horror movie-appropriate location to do so. Camp Pouch — aka William H. Pouch Scout Camp — in Staten Island's Greenbelt boasts a number of different outdoorsy opportunities and cabins, combining easy access with the kind of visuals that are essential for a full "The Evil Dead" experience.  
Filming "The Evil Dead" punishment in a relatively secluded location like this was probably a good thing, because while it makes for great entertainment, the filming experience itself was far from easy — at least, for Q. "Thanks to the great @GroovyBruce for promising to direct me through that punishment like Raimi directed him while making Evil Dead. That is to say, without mercy," he wrote on Twitter after the episode aired. "It was hard but honestly a once-in-a-lifetime experience. I'll take it."