Why You Might See Less From Your Favorite One Chicago And L&O Universe Characters Next Year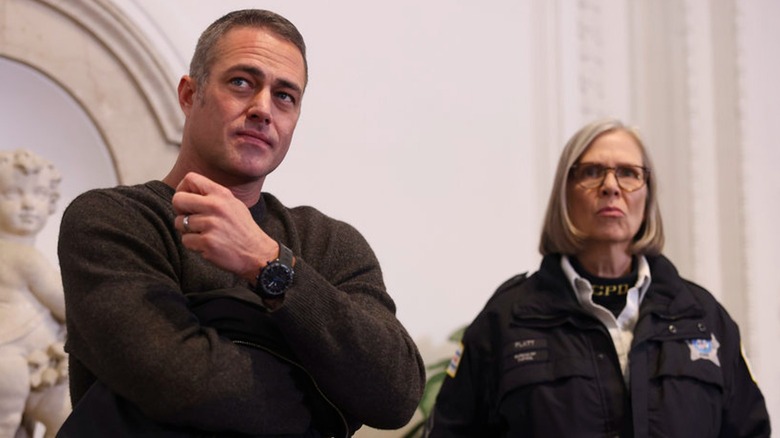 Adrian S Burrows Sr/NBC
As the 2022-2023 broadcast TV season concludes this spring, renewals and cast/crew changes for a wide range of television dramas and comedies are being announced. On NBC, fans of the mainstay "One Chicago" and "Law & Order" franchises can look forward to 2023-2024 seasons for all programs in the respective universes. But this comes with a significant catch.
According to Deadline, five of the six Dick Wolf Entertainment properties will feature reduced appearances from series leads regulars across the board. "Law & Order: Organized Crime" will remain unaffected by this decision as Season 4 will only contain 13 episodes. The publication reports that the move is based on budget cuts negotiated between NBC and the production company to keep the shows on the air.
Here are the details about how many installments the regular actors from each show will be absent for and if some performers remain unaffected by the cuts.
Main cast members in five Wolf Entertainment programs will appear in two to four fewer episodes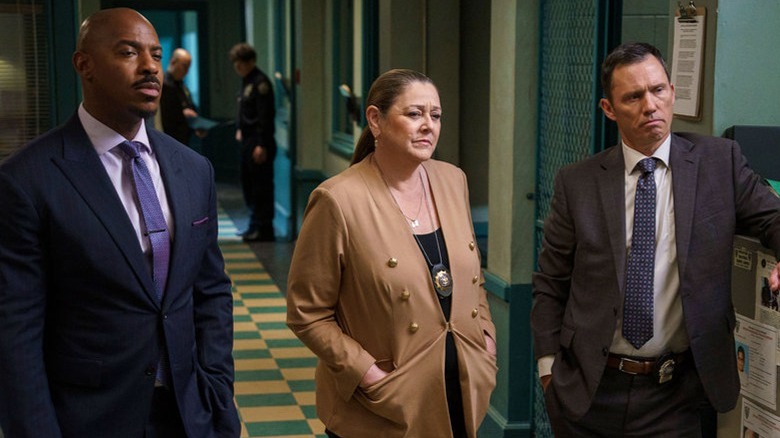 Peter Kramer/NBC
In the Deadline exclusive, the outlet shared that the pickups for the "One Chicago" franchise and "Law & Order" and "Law & Order: Special Victims Unit" came with asterisks. The marks alerted the casts for each show that their episode appearances would decrease next season. The decision will prevent each actor from having to take per-episode pay cuts, but their overall negotiated salaries will be reduced based on the verdict.
Since each program typically runs for 22 episodes per season, all regulars from the five shows will appear in two to four fewer installments than what is expected. The publication did add that this decision may not extend to Mariska Hargitay, who plays Captain Olivia Benson on "SVU," and one or two other mainstays across the procedurals.
Deadline also highlighted the ongoing financial issues broadcast networks are experiencing regarding their aging properties in light of declining ratings. The older a series gets, the more expensive it becomes to produce and maintain the project. This is further compounded by the increased spending for streaming platforms that entertainment conglomerates focus on as TV viewing habits evolve.