Impractical Jokers S10: Episode 8's Punishment Left A Bad Taste In Fans' Mouths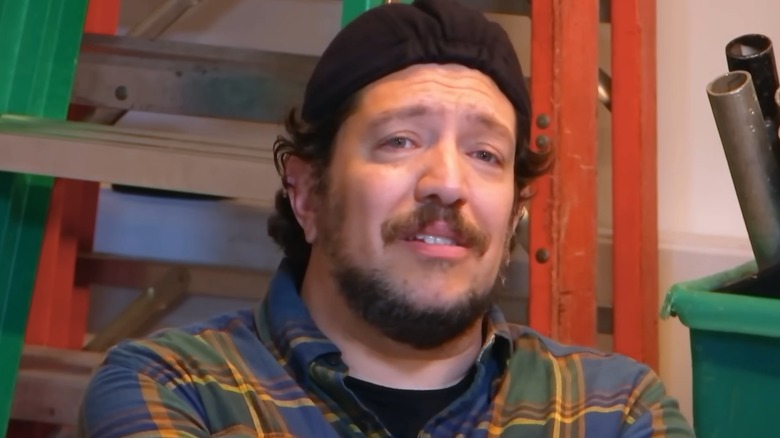 truTV
More often than not, "Impractical Jokers" delivers with its episode-ending punishments. The minds behind the show have proven incredibly talented at coming up with uncomfortable, painful, and occasionally revolting scenarios for a given episode's "big loser" to endure. Their efforts almost always leave the majority of viewers belly-laughing just before the credits roll. However, in some rare instances, fans find punishments underwhelming or just plain bland. One such example comes from the Season 10 episode appropriately titled "Kal Penn," seeing as the former White House staffer takes part in Sal Vulcano's — longtime keeper of a frozen pet fish — punishment.
The punishment in question sees Sal work as a sound technician while Penn speaks with various students. Naturally, he's told to do and say several embarrassing things that render him anxious and exhausted. Sadly for the "Impractical Jokers" team, this punishment isn't considered a very entertaining one by fans on Reddit. "The punishment was (again) lackluster. It felt more like a challenge itself," commented u/JohnnyTheDutchman, highlighting that many of the Season 10 punishments have missed the mark. u/LordInviSpy and numerous others agreed that it was pretty underwhelming, while u/Ok_Resident4998 theorizes punishments are rushed purely to showcase celebrity guests like Penn.
Evidently, this punishment doesn't do a lot for "Impractical Jokers" fans, and it's not hard to understand why. Sal has taken part in much funnier punishments over the years.
Sal has taken part in much funnier punishments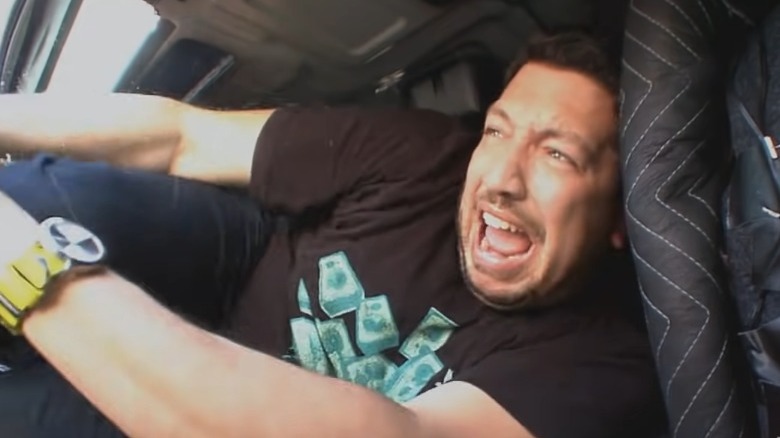 truTV
Despite his best efforts, Sal hasn't been able to avoid punishments over the years. Brian "Q" Quinn, James "Murr" Murray, and until his departure from "Impractical Jokers," Joe Gatto, have repeatedly ensured he'd become the evening's big loser, subjecting him to terrible, unavoidable challenges afterward. Many fans seem to agree that he got off easy with his "Kal Penn" punishment, which is a fair argument to make considering some of the ones he's had to deal with in previous "Impractical Jokers" installments.
If you're looking for a sampling of some of Sal's most memorable "Impractical Jokers" punishments, you'll want to head over to the truTV YouTube channel. In early 2015, the account posted a hilarious compilation video of Sal's most infamous punishments on the series up to that point. Such classics featured include the bingo punishment, the watch-inappropriate-videos-at-full-volume-in-public punishment, and the now-iconic punishment where he's restrained and forced to watch his sister get married to Murr in an official wedding ceremony.
Even though the "Kal Penn" punishment wasn't one of Sal's best — or worst — if history is any indicator, it stands to reason the "Impractical Jokers" team will cook up more unforgettable ones for him to suffer through in the coming episodes.