How Accurate Is Netflix's American Manhunt: The Boston Marathon Bombing?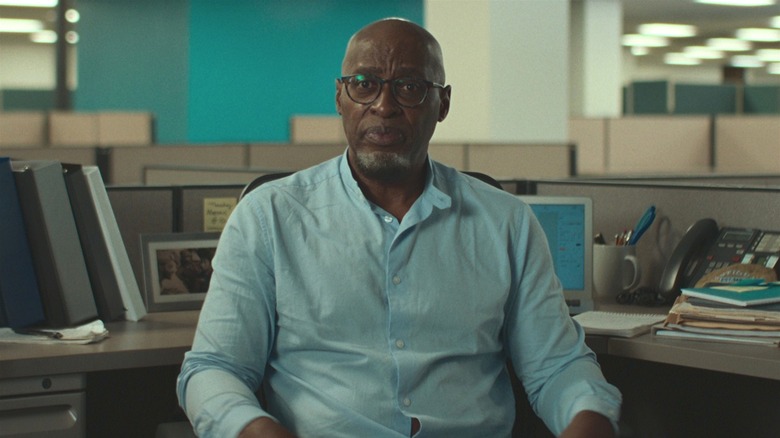 Netflix
On April 15, 2013, in Boston, Massachusetts, the Boston Marathon bombing became one of the most harrowing tragedies in recent years. The attack became the subject of intense media headlines and a feature film with 2017's "Stronger" starring Jake Gyllenhaal. One decade later, the documentary division of Netflix has chronicled the incident in "American Manhunt: The Boston Marathon Bombing."
Like other non-fiction limited series projects on the platform, such as "Waco: American Apocalypse" and "Challenger: The Final Flight," the show manages to tell a compelling narrative of the events surrounding historical occurrences. But just how accurate is the program in its exploration of the bombing?
According to Den of Geek, the documentary glides over a lot of social media misinformation surrounding the bombing. Details surrounding the initial shootout that siblings Dzhokhar Tsarnaev and Tamerlan Tsarnaev had with police were also exaggerated for dramatic effect, according to the publication. But the domestic act of terrorism's depiction in the press is where most of the show's inaccuracies are found.
The documentary overlooks key details involving the effect media had on the tragedy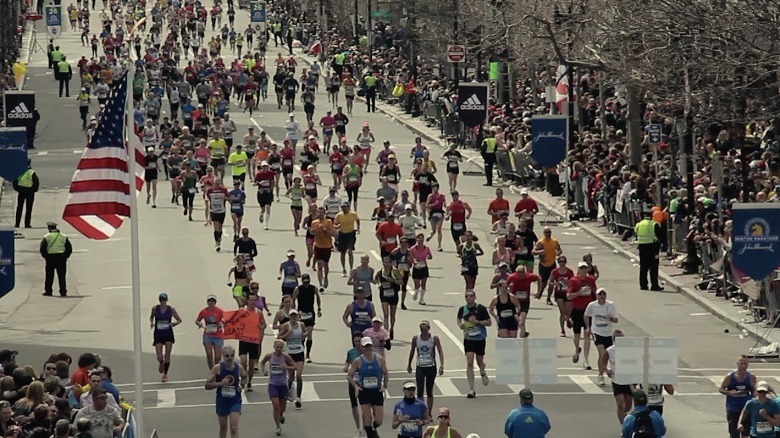 Netflix
"American Manhunt: The Boston Marathon Bombing" contains numerous engaging and emotional interviews with many of the tragedy's victims. The show excels in these moments, and according to Den of Geek, it tells a relatively accurate recounting of how the attack unfolded a decade ago. But for one of the first terrorist attacks in the United States of the Social Media Age, the non-fiction show makes a few mistakes.
The August 2013 issue of Rolling Stone covered the bombing, but its front page image featured a smirking Dzhokhar Tsarnaev, which many felt was too similar to the magazine's celebrity covers. The publication defended the image but failed to understand how their history of placing pop culture figures on their monthly covers set Tsarnaev within celebrity culture. The program's creators omitted this controversy completely.
Reddit has a long history of investigating criminal and cold cases as "internet sleuths," but this social media phenomenon took a wrong turn shortly after the bombing. Law enforcement asked for the public's help in identifying the then-unknown suspects, which led to misinformation from the forum surrounding Sunil Tripathi simply because of his Middle Eastern heritage. Tripathi had committed suicide before the attack ever occurred. This distressing incident was also left out of the documentary.
Although there are some mishaps and exaggerated details, "American Manhunt" The Boston Marathon Bombing" mostly gets it right. It is currently available to stream on Netflix.
If you or anyone you know is having suicidal thoughts, please call the National Suicide Prevention Lifeline​ by dialing 988 or by calling 1-800-273-TALK (8255)​.