The Crucial Advice Marvel's Kevin Feige Gave Chad Stahelski About John Wick - Exclusive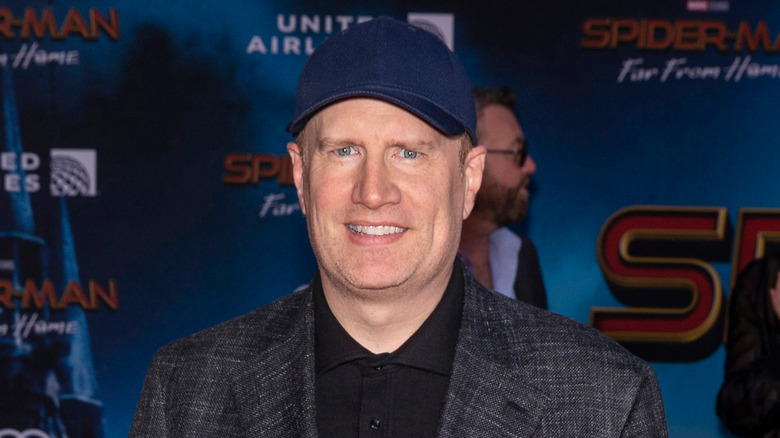 Ovidiu Hrubaru/Shutterstock
When it comes to building an interconnected screen universe, there is perhaps no one with more expertise than Marvel Studios chief creative officer Kevin Feige. After spending his formative years working for Marvel as an associate or executive producer on films like Sam Raimi's "Spider-Man" trilogy and the Fox "X-Men" movies, Feige was one of the primary architects of the Marvel Cinematic Universe and has remained its public face and main creative visionary since it launched in 2008 with "Iron Man."
Meanwhile, Chad Stahelski — who made the jump to directing on 2014's "John Wick" after working as a stuntperson, stunt coordinator, and second unit director for filmmakers like the Russo brothers, Zack Snyder, the Wachowskis, and others — realized after the success of both "John Wick" and "John Wick: Chapter 2" that he and star Keanu Reeves possibly had a cinematic universe of their own on their hands.
Having worked on MCU and MCU-adjacent hits like "Iron Man 2," "The Wolverine," "Captain America: The Winter Soldier," and "Captain America: Civil War," Stahelski had developed a relationship with Kevin Feige and thought — quite reasonably — that he might be able to offer some advice.
"Between '[John Wick] 2' and '3' and then '3' and '4,' I called [Feige's] people and asked, 'Hey, I know Kevin's real busy. Would he mind a meeting?'" Stahelski said in Looper's exclusive interview. "You could imagine how busy Kevin is, but both times, he sat me down and gave me a few hours of his time in both instances. He was like, 'Okay, how can I help?'"
Feige's advice helped Stahelski build the John Wick universe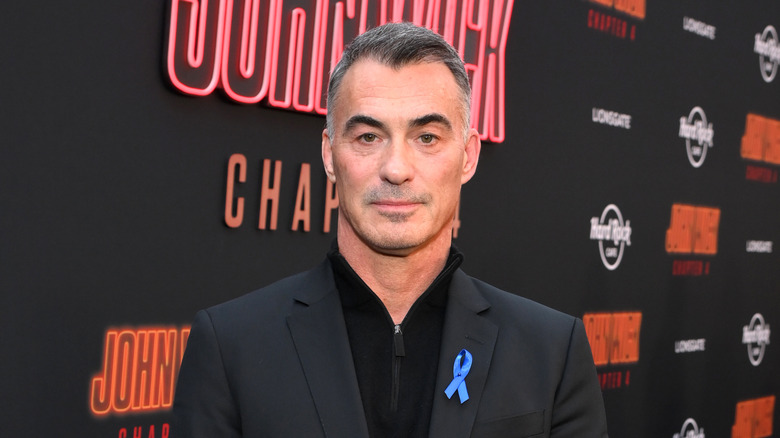 Stewart Cook/Lionsgate
When Chad Stahelski sat down with Kevin Feige to discuss the "John Wick" franchise, Stahelski wasn't exactly sure where the series was headed. "I was like ... 'Give me some advice. What's the best way to handle this? Some people see this as a one-off. Some people see it as a cash grab,'" he recalled.
According to Stahelski, Feige responded by first asking him for his thoughts, then following that up with his own insights into building a cinematic universe. "I don't know if you've ever interviewed Kevin, but you're not talking to a businessman," said Stahelski. "You're not talking to an executive. You're talking to a fan. Whatever he's telling you, he can't help himself from smiling. Regardless of strategies or methodologies of building a franchise, the one thing that comes across is 'I love what I do. Follow your heart, follow your gut, be respectful to the fans. Do what you want to see, and you're going to be okay.'"
Feige also pointed out one major difference between the MCU and "John Wick" — that Marvel Studios had 75 years of stories and characters to pull from, while "John Wick" had essentially one movie to expand upon.
"He hits you with the reality. You've got to earn it," Stahelski said. "But one of the bits of advice I got is make characters you love ... [he also said], 'Make every frame, make every moment count.' There are no throwaway scenes, there's no throwaway performances, there are no background players, foreground players — everything in front of that camera, you got to make it count." Stahelski added that "John Wick: Chapter 4" is the result of that advice. Judging by the final product, we'd say it was pretty good.
"John Wick: Chapter 4" is in theaters now.