The Big Bang Theory's Kaley Cuoco Was Nervous About How She Would Be Perceived Post-Penny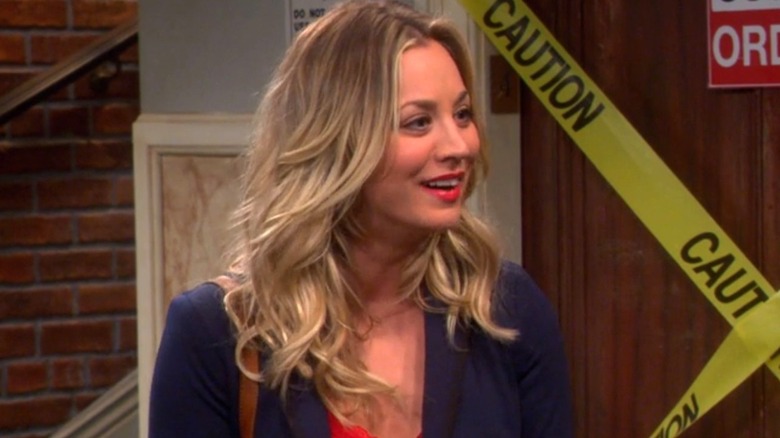 CBS
When Kaley Cuoco landed the role of Penny on "The Big Bang Theory," she was no stranger to the industry. However, gigs like Bridget Hennessy on "8 Simple Rules" and Billie Jenkins in "Charmed" didn't stick with her quite like the Cheesecake Factory waitress. Over the sitcom's 12-year span, Cuoco quickly became best-known for her portrayal of Leonard Hofstadter (Johnny Galecki) and Sheldon Cooper's (Jim Parsons) ditzy but loving neighbor.
Therefore, when the show ended after its record-breaking run, Cuoco was nervous. She wanted to try her hand at a non-sitcom project but feared her lengthy tenure as Penny would prevent the industry from taking her seriously. In an interview with The Hollywood Reporter, she said, "I wanted to flex different muscles, but I get asked a lot, 'Are you trying to get away from Penny?' And the answer is not at all. I would've played Penny for 20 years. But I was nervous, wondering, like, am I going to be accepted, even by the business? Or are [people] going to be like, 'Why is this sitcom girl trying to do this semi-serious show?'"
Cuoco may have been hesitant to exit the sitcom world after so many years, but she found her footing with a happy medium: the dark comedy "The Flight Attendant."
The Flight Attendant was the perfect next step post-Big Bang Theory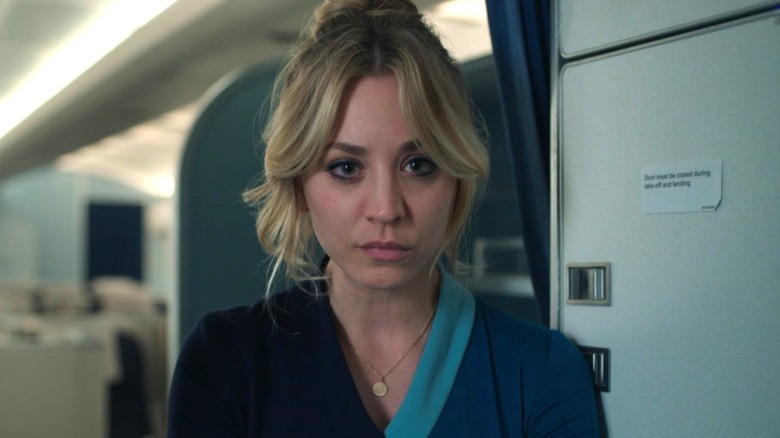 HBO Max
In 2020, Kaley Cuoco made her debut as Cassie Bowden – a flight attendant and recovering alcoholic who wakes up to find her one-night stand dead. Rather than contact law enforcement, she sets out to solve the case herself, out of fear she'll be found guilty.
During a Television Critics Association panel that year, Cuoco said of her new project, "I've always loved comedy and sitcoms and grew up on it ... I just love the art of making someone laugh and not taking yourself too seriously. This was a great kind of a new path, but it wasn't so far off that people are like, 'What is she doing?' There's still that levity." On playing Cassie, a very different individual than Penny, Cuoco said, "It was kind of an actor's dream to play someone like her. She's got a rollercoaster of issues, but a heart of gold ..."
Not only is Cuoco the star of the HBO Max original, but she's also stretching her executive producer chops for the very first time. This opportunity, she said during the panel, has been career-changing.