Chris Tucker Drew Inspiration From Prince For The Fifth Element's Ruby Rhod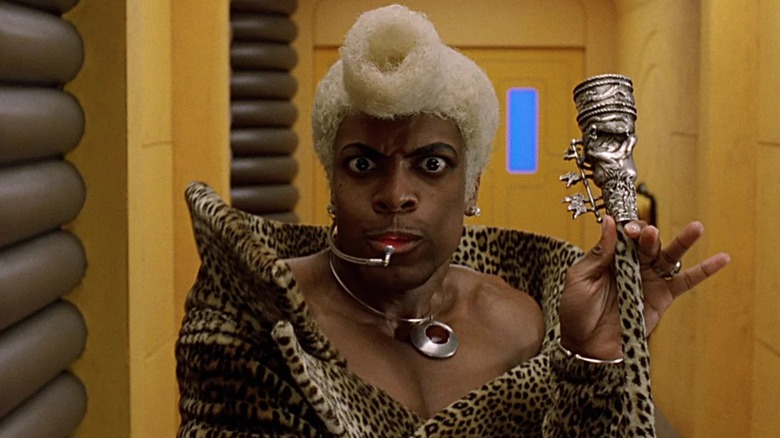 Buena Vista International
Released in 1997, visionary filmmaker Luc Besson's "The Fifth Element" became one of the most unique sci-fi opuses of the '90s. The film starred Bruce Willis (Korben Dallas), Milla Jovovich (Leeloo), and Gary Oldman (Jean-Baptiste Emanuel Zorg) as quirky characters in deep space who fight against and are influenced by an ancient evil. The subject matter allowed the action film to explore numerous adult themes surrounding corruption, satire, and more.
A hefty dose of humor also exists within the plot, with Chris Tucker memorably playing the androgynous, idiosyncratic Ruby Rhod. But the part only came to the "Friday" star on a lark, as he revealed to GQ when discussing his most iconic characters. Recording superstar Prince was initially supposed to play Ruby, and Tucker modeled the part on the singer's appearance and demeanor after he withdrew from the project.
Tucker also spoke about why Prince turned down the outlandish role, which included some disagreements about Ruby's envisioned aesthetic and the songwriter's stylistic choices. Here is what the comic actor had to say about bringing Rhod to life and his famous inspiration.
Tucker says Prince declined the role due to Ruby's wardrobe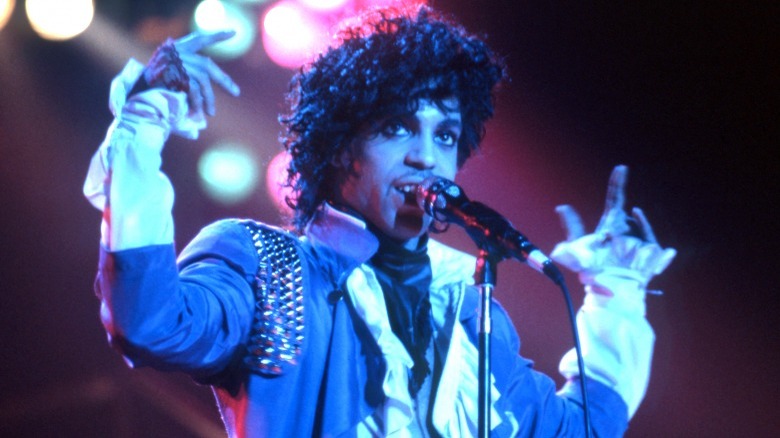 Icon And Image/Getty Images
After telling GQ that Prince declined to play Ruby Rhod, Chris Tucker stated, "And a matter of fact, he told me one time in person. He heard I was doing the movie, and he's like, 'I didn't want to do it.' I said, 'Okay, all right.' So then I was second choice." But it wasn't that the costume design for Rhod was not sumptuous enough for the "Purple Rain" crooner; it was the opposite.
Speaking to Entertainment Weekly along with Luc Besson in 2017, celebrating the movie's 20th anniversary, the actor commented how the singer met up with him in a nightclub after the feature's release and told Tucker the wardrobe "was a little bit too much for him," to his surprise. Prince was often known for his eccentric manner of dress during his performances over the years.
Although he barely won the part, portraying Ruby is something the "Rush Hour" actor is proud of, as he observed when talking to GQ. The role allowed him to express himself artistically in similar ways to stage acting. He also described his working relationship with the French filmmaker as otherworldly, thanks to his vision and commitment to creating stunning outer space set designs.
But it's the costumes that audiences will forever associate with Ruby Rhod, just as they do with Prince's elaborate clothing choices throughout his career.