Carnival Row: What Parents Should Know Before Letting Their Kids Watch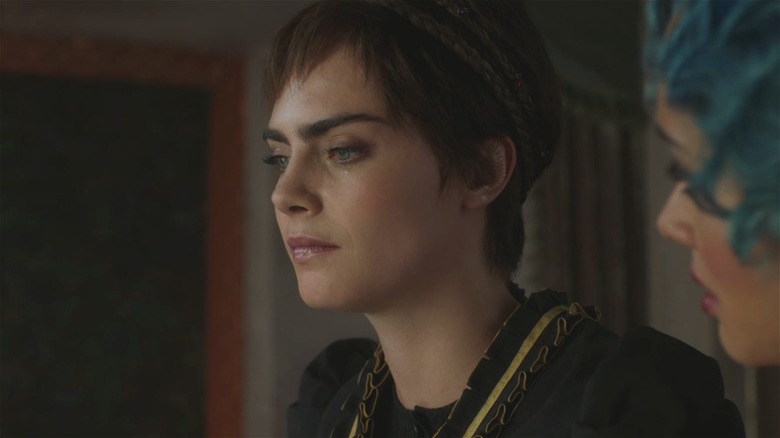 Amazon Studios
You might suspect a show about faeries and other fantastical creatures would be appropriate for children. However, "Carnival Row" proves that isn't always the case. Featuring magic, fantasy, and ugly prejudices, "Carnival Row" ran for two seasons for a total of 18 episodes. However, now that the show is over, some parents may wonder at what age can their kids watch the series.
Checking out responses over at Common Sense Media, parents suggest children be at least 17 years old to watch "Carnival Row," noting that the show has lots of sexual and violent content. However, user submissions ran the gamut of age suggestions, with user chirpycrcicket saying that they absolutely love the show, and explained, "There's many strong characters, both male and female, and there's a great underlying theme about immigration that's really powerful. It's a wonderful show to get lost in, but I would say that almost every episode has graphic violence, nudity, and language. So be aware if you are sensitive to that, or you'd rather not watch it with someone like a kid or younger sibling and have some preeeetty awkward, long minutes." They clarified that they think a child should be at least 16 years old to watch, but other users offered differing opinions.
Carnival Row is rated TV-MA in the United States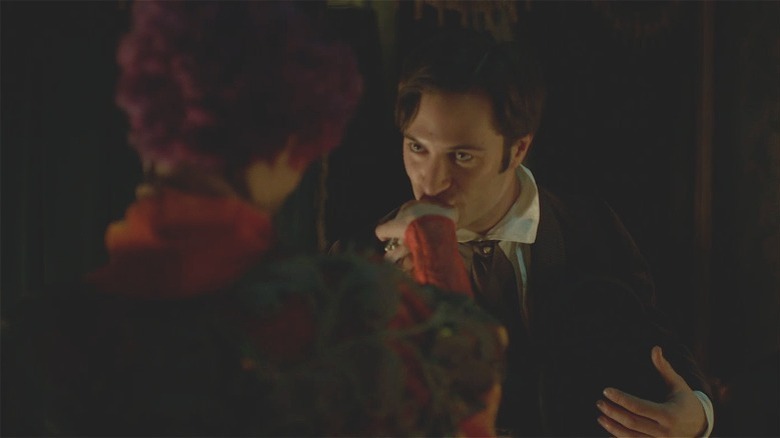 Amazon Studios
On average, most user submissions from parents on Common Sense Media considered "Carnival Row" appropriate for children around the age of 16, which is younger than the website's suggestion. User SheiFoxy considers "Carnival Row" acceptable for children as young as 13. However, the same user noted that the show depicts magic use as a way to sexually assault someone, which they found to be in bad taste. Inversely, user Cherrypepsi thinks the show should only be watched by those who are at least 17 years old, writing, "This has the potential to be such a great show, but per the usual for shows/movies today, softcore porn ruins it. Great visuals, interesting characters, but way over the top with the gratuitous sex. Wish they toned it down."
User JDRTH took their suggestion one step further, suggesting people should be 18+ to watch "Carnival Row." Other submissions reiterated that "Carnival Row" has lots of sexual content, while others said that the show also has violence, drug use, and profanity. In the United States, "Carnival Row" has a TV-MA rating, which means it's essentially on the same level as an R-Rated film. We'd suggest that this rating means one should be exceptionally weary about letting immature children watch the show.